When I was a kid, I used to watch Star Trek on TV. This monster, who could turn into your favorite person, and then would suck the salt out of you and kill you, gave me nightmares . . .



However, that didn't stop me from making a Mother's Day request. I wanted to see the new Star Trek movie.



It was TERRIFIC!!!! So then, today I saw it again. This time for research purposes . . .



Dan Santat, who's illustrating my chapter book series, Bobby Vs. Girls (Accidentally), came with me. For research purposes.


(That's not Dan, but the cover of one of his books, written by Tammi Sauer.)

The main character in my upcoming middle grade novel is a major Trekkie/Trekker. So, I've been researching all things Star Trek . . .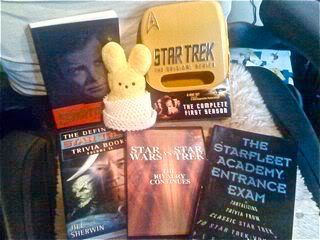 I even own the Star Trek, TOS (the original series), season one . . .



A friend of mine, Len Mlodinow, used to write for Star Trek: The Next Generation. He penned the recent NEWSWEEK cover story about his Trek experiences . . .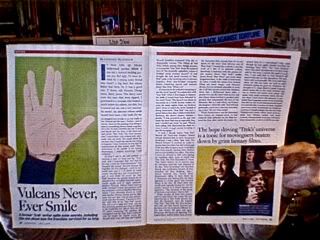 You can CLICK HERE to read his funny/insightful insider's view of the franchise.

Len's also wrote the NY Times Bestselling non-fiction The Drunkard's Walk: How Randomness Rules Our Lives. Here he is at our first and only annual Lunch 'n' Len get-together . . .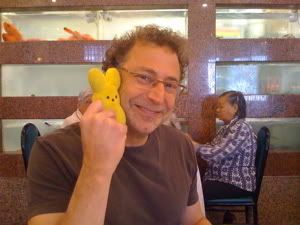 Trivia Alert: In a past life I used to write/produce radio commercials and worked with DeForest Kelley, who played McCoy/Bones on TOS. He was the voice of Pet Dairy. That's him on the right, although he didn't dress like that all the time . . .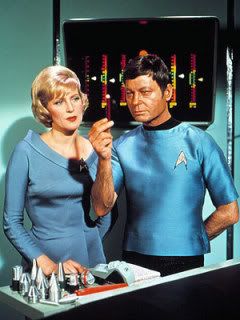 Whoooosh!!! (Pretend we just went into warp speed and are in a parallel universe where the subject has changed.)

If anyone's read (or is interested in) the National Book Award-winning What I Saw And Why I Lied by Judy Blundell, I'll be helping moderate the Pardon My Youth YA Book Club discussion group at Skylight Books on Sunday at 2 pm.

Live long and prosper!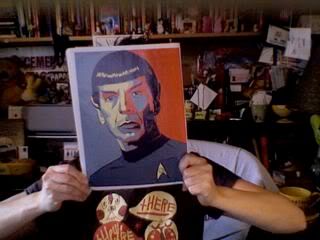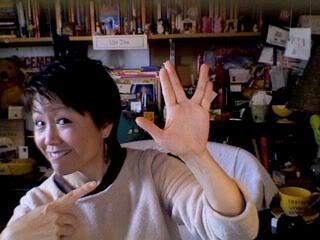 (Um . . . does it matter which hand you use to make the Vulcan sign?)





Subscribe to Lisa Yee's Blog and get her fresh baked blogs e-mailed to you!

Or you can click this for a RSS feed...