This past weekend I saw UP, the new Pixar film and I LOVED IT.




I wasn't prepared for the richness of the plot, and I cried three times. And when I wasn't crying I was laughing. (BTW, does anyone else do this? When I cry at the movies, I wait a couple of scenes before wiping away the tears, so that no one will suspect I was blubbering.)

On the same day that I saw the movie, I went to hear Ronnie Del Carmen, the story supervisior, speak at Nucleus Gallery about the the making of UP . . .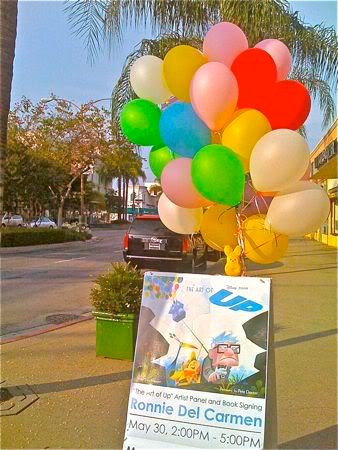 It was a packed house . . .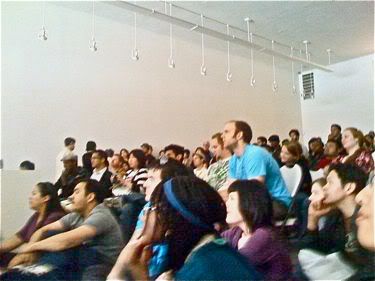 Ronnie was wonderful. He told us that, " . . . at Pixar, it's about story, story, story. That's the department that stays the latest."

He also said, "We refine the movie one frame at a time. I watch it over and over and over again."

That reminded me of what I do when I write. I revise and revise and revise. Every single word, in every single sentence, in every single paragraph, on every singe page, is questioned. (Except when I write blogs.)

Here's Ronnie in action . . .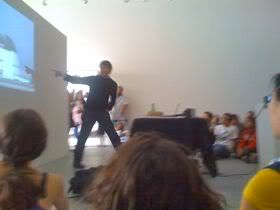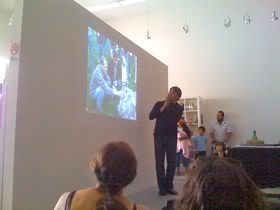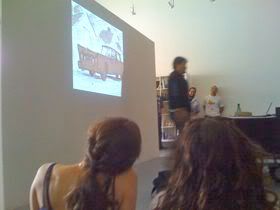 Speaking of questioning things, have you heard the news? Archie's going to propose . . . to Veronica!!!

HUH? I know! It's not right. What about Betty? I mean c'mon. I loved reading ARCHIE comics when I was a kid. I even had Millicent Min and Emily Ebers bond over the comics. But now . . . ?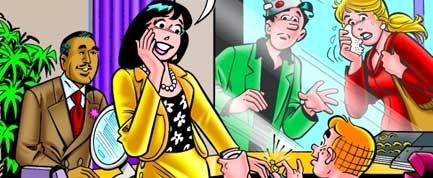 What are your thoughts about this?





Subscribe to Lisa Yee's Blog and get her fresh baked blogs e-mailed to you!

Or you can click this for a RSS feed...