When we last left off, Peepy and Moi were at the SCBWI Conference. And hey, we're still there! So much went on it's a multi-blog extravaganza . . .

In addition to festive fun, like the Blue Moon Ball where we ran into Austin Powers/NY TIMES bestselling author Jay Asher who we had dinner with the night before . . .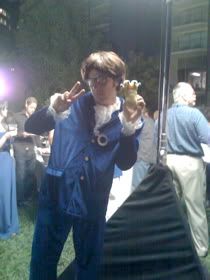 There were lots of lunches and drinks with fellow friends and authors, like the LAYAs . . .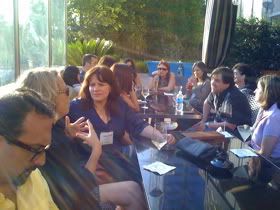 Plus, a production crew was filming THE STORY OF PEEPY, or something else, and we watched from our room . . .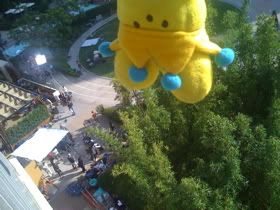 The SCBWI Portfolio Review had over 100 participants, and the winner received a free trip to NYC to meet with art directors. Here are the judges pouring over the entries . . .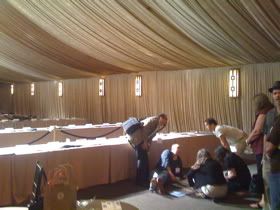 And here's the room before and after the doors were opened . . .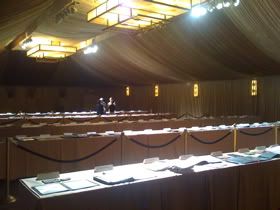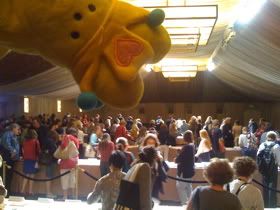 Speaking of illustrators, the ones at the conference all had the same goal. Yes. To meet Peepy.

Here she is with some of her friends including Caledcott winner David Diaz, and Caldecott honor winner Marla Frazee, middle, with SCBWI special projects goddess Kim Turrisi and Andrea Brown agent Jamie Weiss Chilton . . .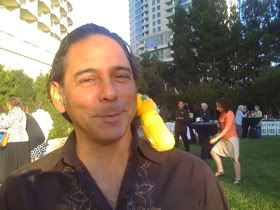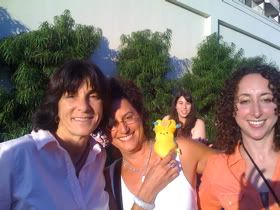 Dan Yaccarino, author/illustrator and creator/producer of the TV series Oswald and David Wiesner, triple Caldecott winner . . .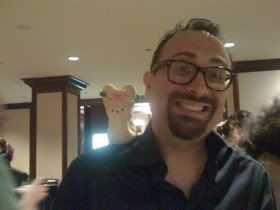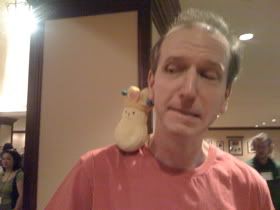 Here's Elizabeth Parisi who has designed all of my book covers for Arthur A. Levine Books/Scholastic, and Kadir Nelson, NY TIMES bestselling illustrator . . .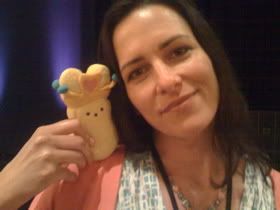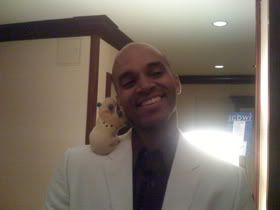 It was a blast hanging out with the Dan and Dan show (Dan Santat and Dan Yaccarino) . . .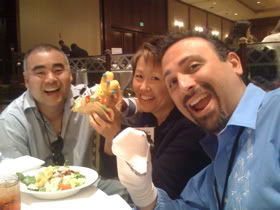 Editor-wise, it's always ubersuperloadsoffun to see the person who pulled me from the slush pile, my editor Arthur Levine . . .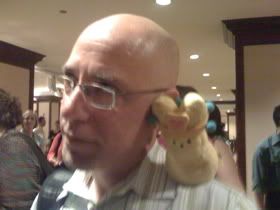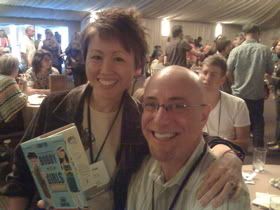 Look! It none other than the amazing Elizabeth Law, publisher/VP of Egmont Books, USA, and Alice Pope, editor of everything-you-need-to-know Children's Writer's and Illustrator's Market . . .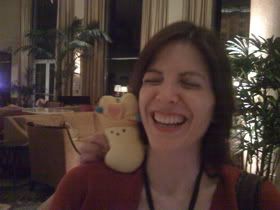 Then there was this editor of celebrity tell-alls who refused to give Peepy her name, and Peeps go so upset, she jumped into the first vehicle to pass by her . . .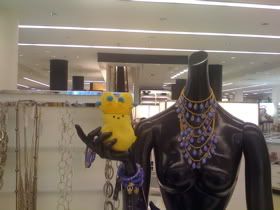 Next blog: The most acclaimed children's authors in the world line up to meet Peepy

PB (post blog): Normally, I'd supply links to everyone's names and soforths and whatnots, but I'm behind on my writing so there wasn't enough time.





Subscribe to Lisa Yee's Blog and get her fresh baked blogs e-mailed to you!

Or you can click this for a RSS feed...