Last blog found us hanging out with astronauts Buzz Aldrin and Garrett Reisman . . .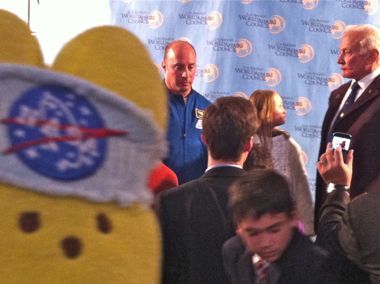 So it was a "wha . . .?" moment when the gigundo meteor hit Russa a couple days later. Here's an AP photo it heading to earth . . .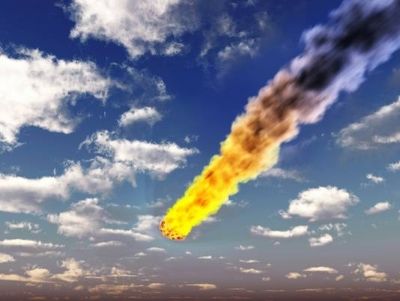 The next day an asteroid was scheduled to come "this close" to earth. So we went outside to try to see it. However, NASA said it would be difficult for the "untrained eye" to witness it. I dunno. Not only did we see ONE meteor, we saw TWO meteors!!!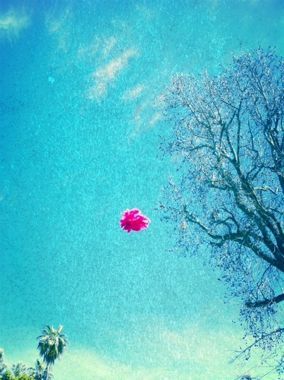 (Legal: These meteors have not been confirmed my NASA, yet.)

So then, meteors aside, I'm on the road (again) right now. Or rather, I was recently in the air . . .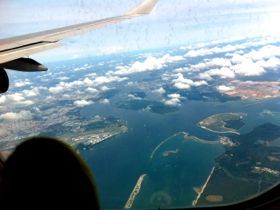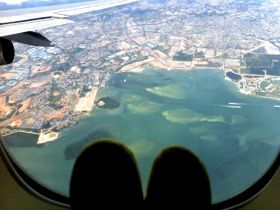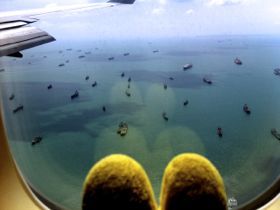 I landed in Singapore on Saturday . . .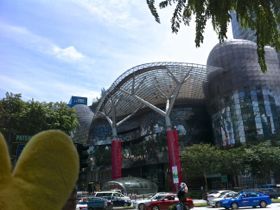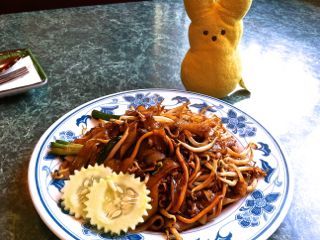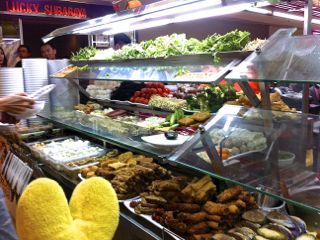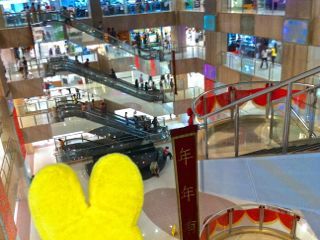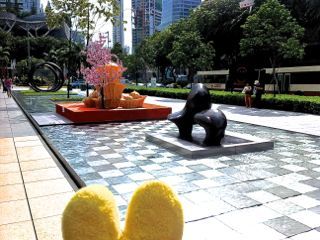 Yes, I left my house on Friday and two days later, arrived at my Singapore hotel totally jet lagged. I'll be blogging about my adventures here, and my visit to the Stamford American International School. But in the meantime, before I left, I visited The Last Bookstore in the heart of downtown Los Angeles -- again.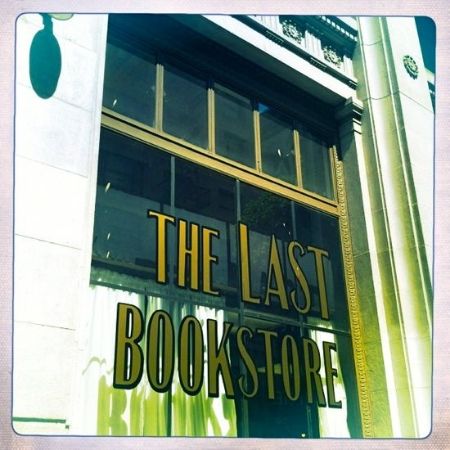 You never know what you'll find there!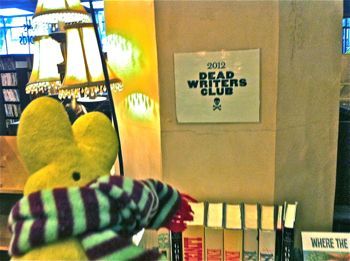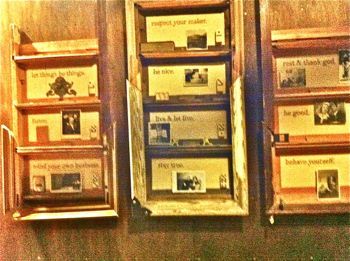 Even though Peepy and I have been there before, but we can't get enough of the place. Some of their zillion billion books are even color coded!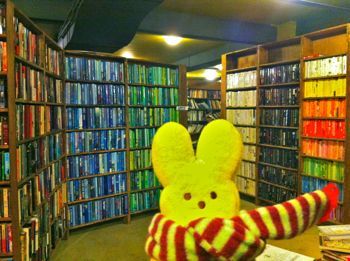 This last time, before buying books, we needed to get fortified. So we went to the Nickel Diner. (The food cost dollars more than a nickel, but it was worth saving your pennies for. Did those bad puns make cents to you?)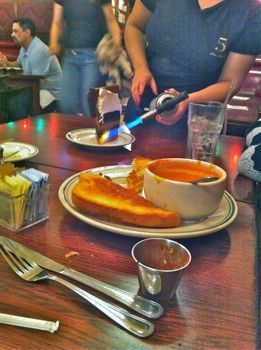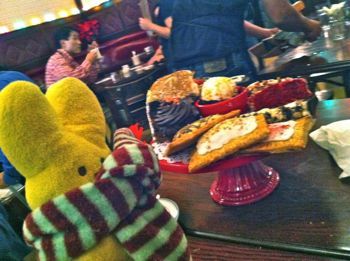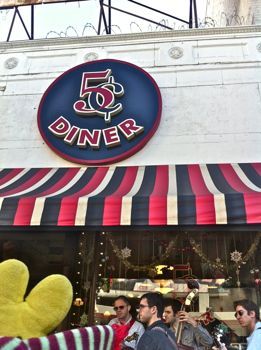 Yay, books!!! Speaking of books, can you find the famous author hiding in my office?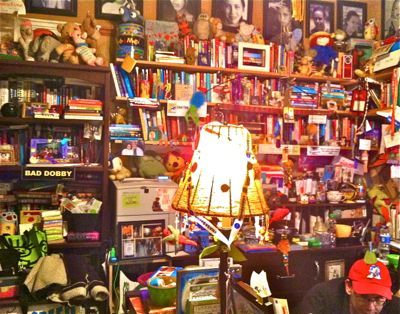 Here's a hint: It's one of these two. And it's the one with the GIANT burrito . . .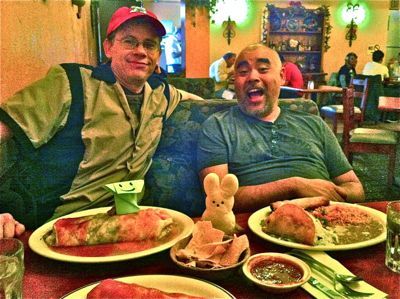 (That's Origami Yoda's very own Tom Angleberger on the left and Dan Santat on the right.)

In other eating news, Mo Willems was in town recently-ish. He and Marla Frazee had a grand time goofing off with Peepy . . .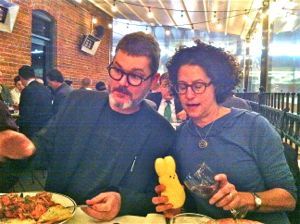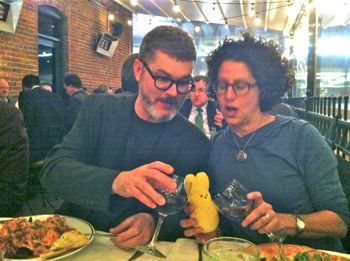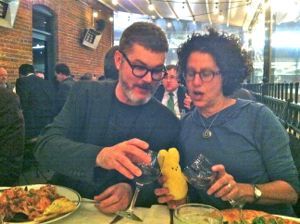 Then Bob Boyle and Peepy got all serious as Tom Warburton, Dan Santat, and Tom Gammill chortled . . .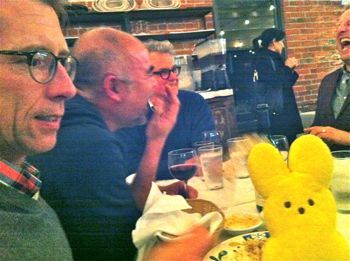 Here's the gang . . .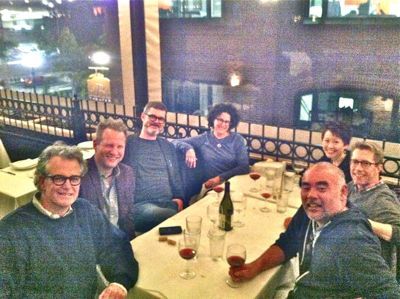 And lastly, here's a fan letter that I got recently. LOVE IT! This kid is going to go places!!!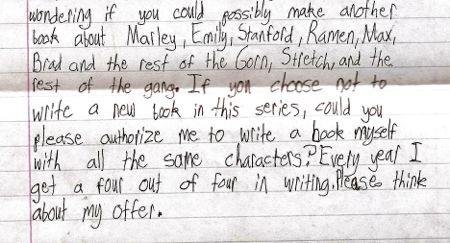 ===========================

Books make lovely gifts for you or someone you know, or someone you may know sometime. If you'd like an autographed book o' mine, order from Vroman's. Be sure to tell them that you'd like me to sign them, and include the name(s) of who the books should be made out to. Then Vroman's will mail it/them to you!"





Disclaimer: No proofreaders were harmed (or even used) in the creation of this blog.

Want to check out Lisa's NEW AND IMPROVED website? Simply CLICK HERE.

Interested in having Lisa speak at your school, library or conference? CLICK HERE for more information.

Lisa Yee

Subscribe to Lisa Yee's Blog and get her fresh baked blogs e-mailed to you!

Or you can click this for a RSS feed...