Childen's Book Week is coming soon!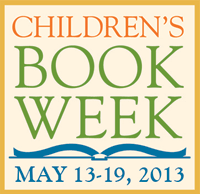 The Children's Choice Book Awards Gala will help kick off the week, and I am sooooooo excited to host the show in New York City. (Squeeeee!!!) Plus, I get to hobnot with the literati glitterati presenter -- in addition to Tomie DePaola, the presenters include, Lois Lowry . . .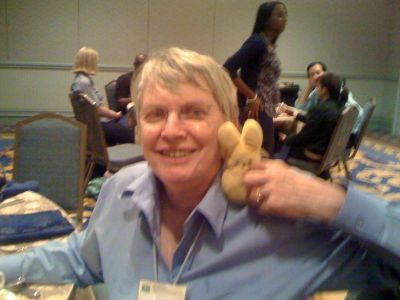 Katherine Applegate . . .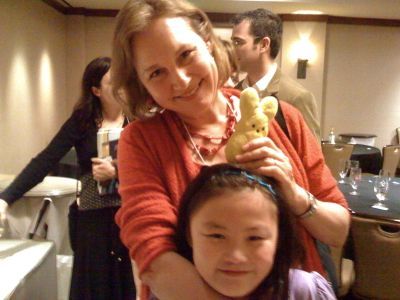 Brian Selznick . . .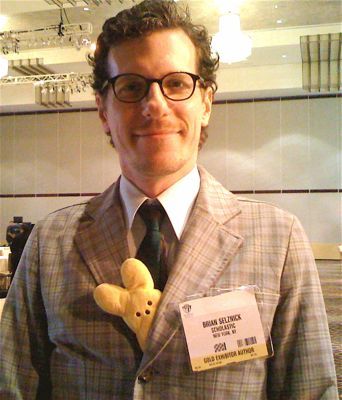 Meg Cabot . . .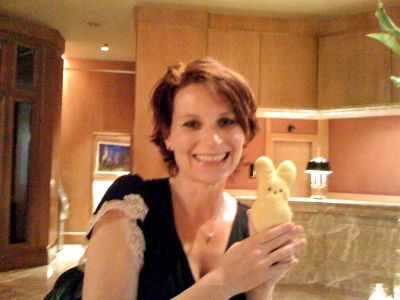 Our National Ambassador for Young People's Literature, Walter Dean Myers . . .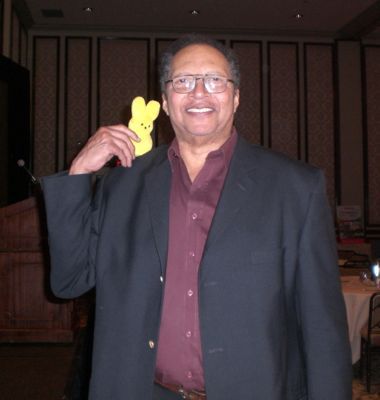 And Henry Winkler . . .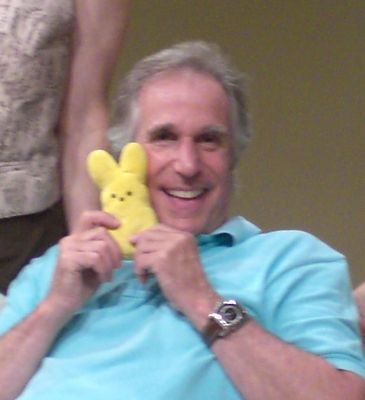 Plus, there will be lots more surprises in store. This is the final week of voting. You have until May 9th, so if you or your students, friends, family, haven't voted yet, CLICK HERE!!!

Speaking of books (that's rhetorical, because we are always speaking of books), here's more from the LA TIMES Festival of Books! So last blog, ALL THIS happened, and more. . .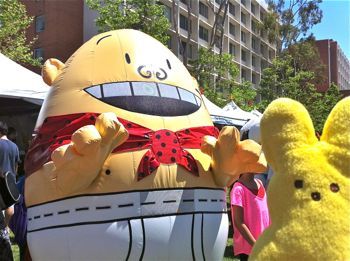 And picking up where we left off, Lemony Snicket or Daniel Handler or neither or both, were on stage with Jon Klassen who played himself (as did Peepy) . . .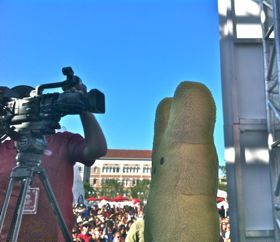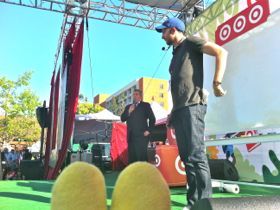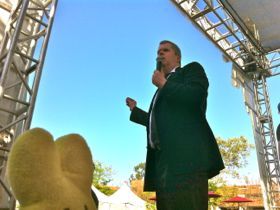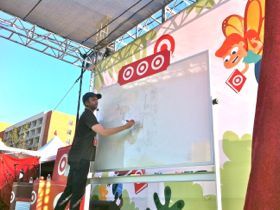 They were hysterical. I cannot begin to describe in words what they did, so you will just have to see them in person for yourself . . .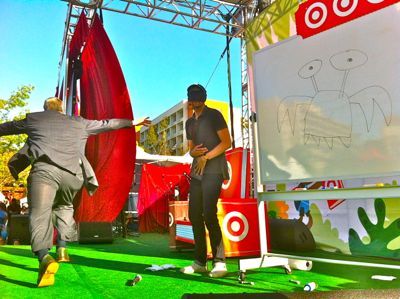 On Sunday to meet up with KidLit pals, like Linda Urban, Katherine Applegate and Gary Schmidt (who was clad in plaid when we saw him last), who were on a panel that also included Kathryn Fitzmaurice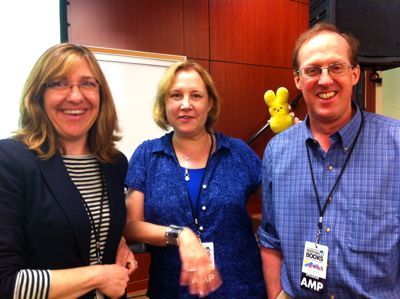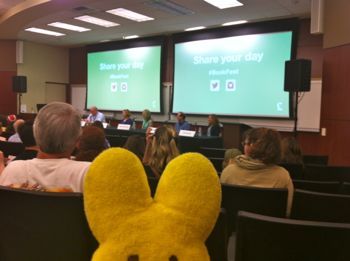 Then it was off to sign books at the USC Civic Engagement booth . . .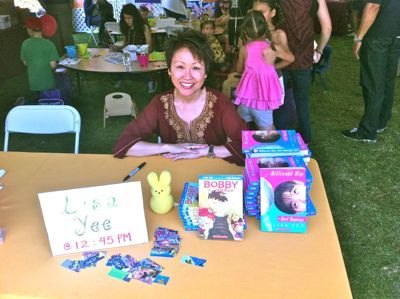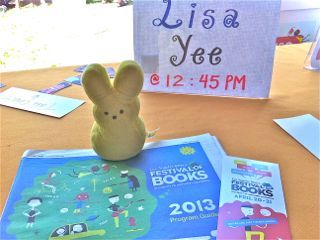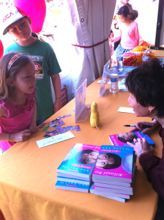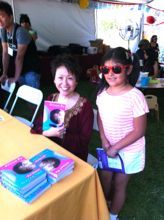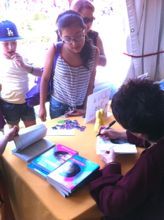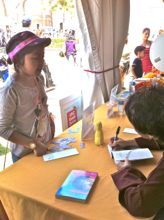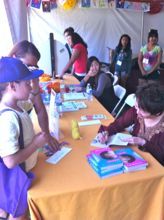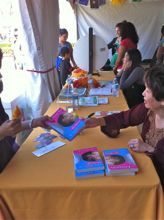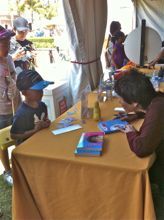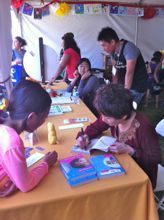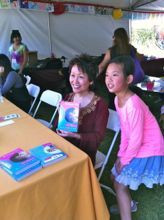 We were so happy to run into Aaron Hartzler and have him sign our copy of RAPTURE PRACTICE . . .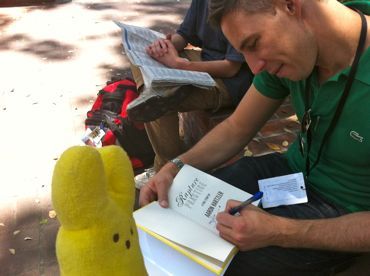 Author Linda Urban had a reunion of sorts. A few years ago we were on a middle grade book panel together at the LA TIMES book fest! This time, we had had our own secret panel where we discussed geometry and global warming and other lofty things. Or maybe we talked books and writing and writing and more books . . .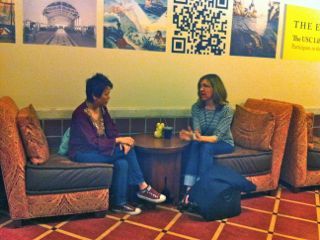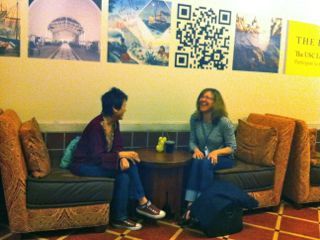 Here's the Publisher's Weekly photo round-up of the book festival. Peepy made it in one photo, but I did not. Now that's all she talks about!

Pssst. Hey! Ever wonder about the difference between Middle Grade and Young Adult books? Well, National Book Award winner Jeanne Birdsall has sorted it all out for us in this marvelous HORN BOOK essay.

And not only can Jeannie write, but she can throw a mean right hook, too!!!!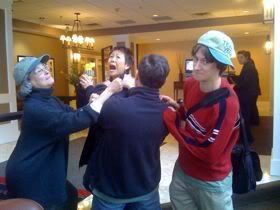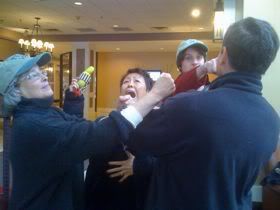 CLICK HERE to find out about the chaos, above.

===========================

Disclaimer: No proofreaders were harmed (or even used) in the creation of this blog.

Want to check out Lisa's NEW AND IMPROVED website? Simply CLICK HERE.

Interested in having Lisa speak at your school, library or conference? CLICK HERE for more information.

Lisa Yee

Subscribe to Lisa Yee's Blog and get her fresh baked blogs e-mailed to you!

Or you can click this for a RSS feed...