Who knew that so many people were in dire need of writer's-blocking-sock-monkeys? (Er, or would that be "writer's-unblocking-sock-monkeys?")

My own sock monkey, knowing I am on a deadline, suggested I rev up my creative juices by sharing some sock monkey websites, like this one featuring a Spock monkey. And this one with that sells fun creatures. And here's some information(s) about dangerous sock monkeys, and conjoined sock monkeys, and even a sock monkey video . . .


To make your own sock monkey dance, Sam Riddleburger, author and husband of sock monkey author/enthusiast, Cece Bell, sent this along to us . . . click here for hours of fun!

And lookit! Lookit! Voila, Sam and Cece's sock-monkey-fied abode . . .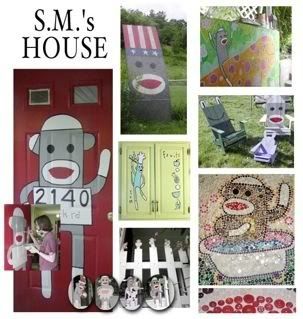 If you're feeling monkey-ish, you can even join Cece's Sock Monkey's Fan Club . . .


. . . by clicking here

Speaking of vampires (just pretend we were--there's no real good transition between sock monkeys and vampires), the other day Teen and I went to Vroman's to see Stephenie Meyer, author of TWILIGHT, NEW MOON and ECLIPSE. I'm not a vampire person, but I've been totally smitten/bitten (snort!) by these books. Apparently, so have other people . . .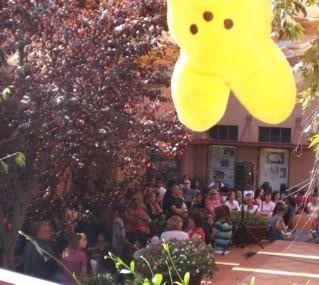 (Above: There were about 1,000,004 people at Vroman's. The first printing of ECLIPSE is ONE MILLION copies, so four people missed out.)



(Above: My view of Stephenie speaking.)



(Above: Stephenie signing.)

Because we have the same agent, Stephenie knew who I was/had been warned I was coming. Sadly, since there were so many people in line, there was no time to chat, share a delicious snack, or go shopping together. And even more disappointing, I didn't get to ask Stephenie the question on everyone's mind, "Do you work solo or with a sock monkey?"