I'm home now after two weeks on the road for the BOBBY VS. GIRLS (ACCIDENTALLY) Worldwide International Cross-Continent Everywhere Midwest Division Tour. However, through the magic of my time machine, I'll take you back to where I was . . .

After we left Milwaukee, we headed to Madison for the SCBWI Wisconsin Fall Retreat. Peepy was presented with an honorary cheesehead hat prior to my keynote to these future mega-million lottery winners . . .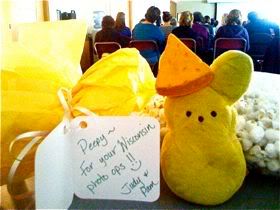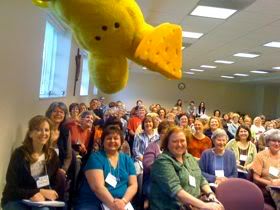 Later, it was time for manuscript critiques. Peepy was excited because she was sure her four-volume epic memoir would garner lavish praise from awesome author Tammi Sauer and editors Krista Marino from Delacorte/Random House, Lauren Hodge from Little Brown, and Tricycle Press's Abigail Samoun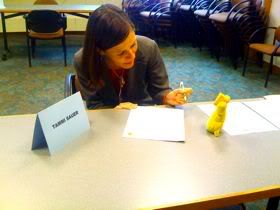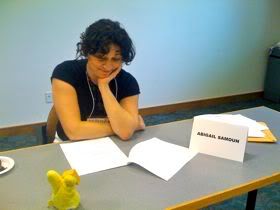 Sadly, Peeps was not offered a contract. So she consulted with walking-encyclopedia-of-children's-literature Kathleen Horning who suggested that Peepy write a book before she try to sell it.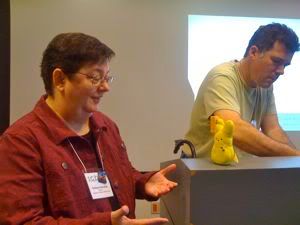 Instead of getting right to work, Peepy opted to explore the Bishop O'Connor Conference Center where the retreat was held . . .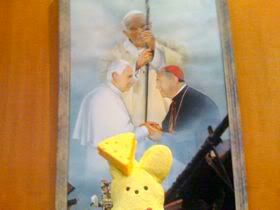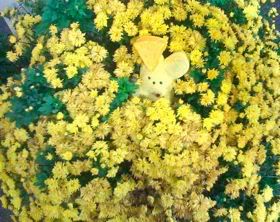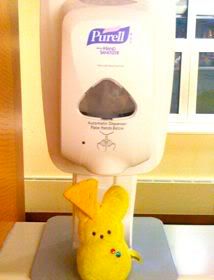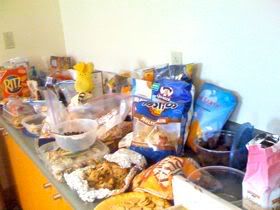 Later, at the booksigning, I tried to talk and autograph at the same time. Sigh. Couldn't do it. I spelled my name wrong. Don't you hate it when that happens?



After the weekend conference, it was back on the road. This time to Pewaukee and Horizon School. Here's the wonderful library, and the awesome 4th and 5th graders . . .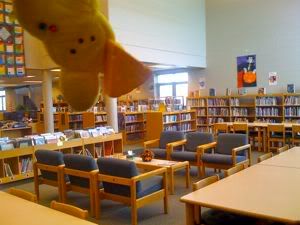 . . . and the super smart 6th graders . . .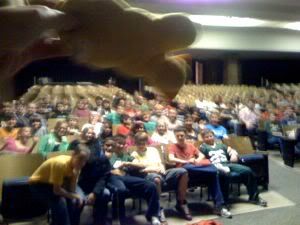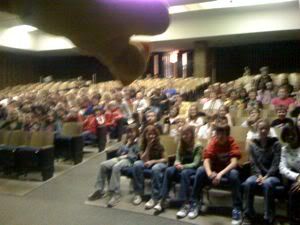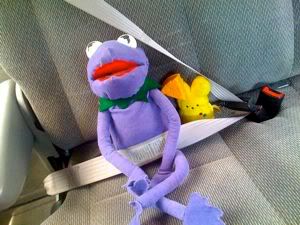 (Oops. That last photo was of the honored guests.)

We stayed at a hotel that was also a waterpark! At first, Peep was scared when she saw this sign. But later was relieved that they let me stay . . .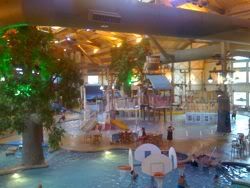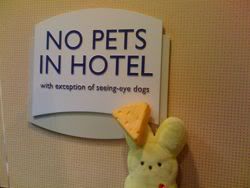 Good thing. Because otherwise I would not have been able to taste cheese curd for the first time and listen to it squeak as I ate it . . .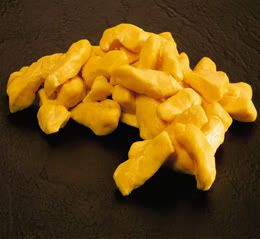 (As some of you know, I am a fan of cheese. I've even been interviewed about cheese at the Celebrities and Cheese site.)

Finally, after almost two weeks of travel, it was time to head home. But before we left, we made sure to get some Wisconsin cheese and Chicago's Garrett's caramel popcorn . . .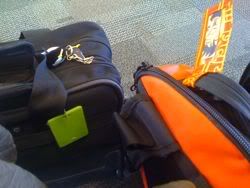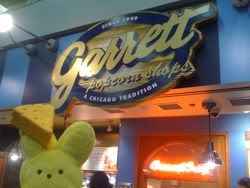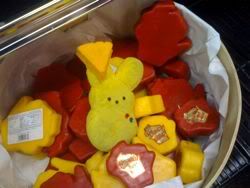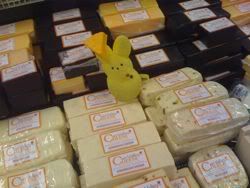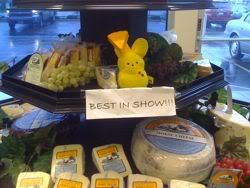 Hey, if you're in the Los Angeles/Pasadena area, I'll be speaking and signing BOBBY VS. GIRLS (ACCIDENTALLY) with my illustrator, the multi-talented/multi-purpose Dan Santat at the South Pasadena Chinese-American Club Moon Festival.

South Pasadena Library grounds on Saturday from 10 a.m. to 1:30-ish p.m.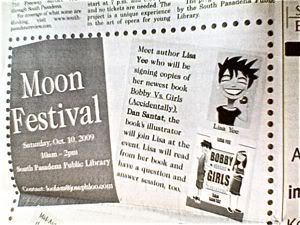 Subscribe to Lisa Yee's Blog and get her fresh baked blogs e-mailed to you!

Or you can click this for a RSS feed...