Yes! Yes! It's that time o' year again . . . LISA YEE'S 42nd ANNUAL BODACIOUS BOOK CONTEST!!!!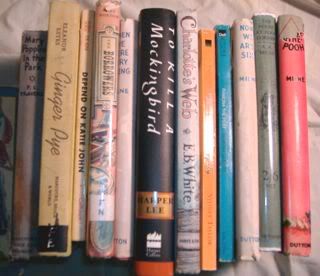 In the past, we rhymed words to make a new title. Out of the zillions of entries this was the winner . . .


THE FIREPOWER OF LUCKY
Confused by what she overhears at AA meetings, and frustrated by controversy surrounding the ALA, a little girl seeks comfort in the NRA.

We've changed a single letter to make something new. Out of the ravillion entries the judges picked . . .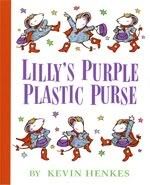 BILLY'S PURPLE PLASTIC PURSE
When Billy brings his latest fashion accessory to school, Mr Slinger helps the kindergarten class understand that it's okay for Billy to march to the beat of a different drummer.

This year we're up to something different . . . book SUMMARIES . . . in Six Words!!! (I was inspired by SIX WORD MEMOIRS where people pen their life story in six words.)

Only, here's our version and your assignment . . .

1. Select a children's/young adult book that most people are familiar with (it's okay if someone else has selected the same book)

2. Think, think, think . . . then in SIX WORDS sum up the ENTIRE STORY or convey the ESSENCE of the story.

3. Submit the title and your summary to this LIVE JOURNAL** blog under COMMENTS (if are not registered to Live Journal, that's okay -- just include your name)

Examples:


Book: Old Yeller
Summary: Good dog. Bad dog. Dead dog.




Book: The Giving Tree
Summary: Boy abuses tree for personal gain.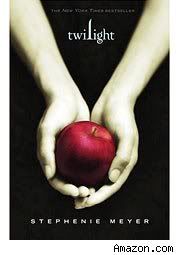 Book: Twilight
Summary: All because she smelled really good.

Who will be the judge of your work? Past celebrity judges have included Newbery Award judges, high powered literary agents, Newbery winners, NY Times Bestselling illustrators, and more. This year's judges will be revealed on a later blog.

And as always, we have FABULOUS prizes, which will include, but are not limited to and may change, an autographed copy of BOBBY VS. GIRLS (ACCIDENTALLY), an autographed copy of ABSOLUTELY MAYBE, a nice collection of ostrich egg jelly beans, an orange that sat in my office for so long it petrified, some pom poms, and a plastic frog.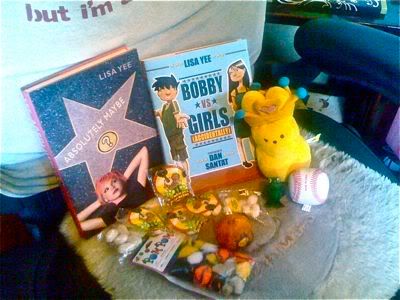 (Disclaimer: Peep not included. Objects are bigger than they appear.)

The contest will run about a week or maybe a little more. Ready . . . set . . . go . . . !!!!

(**Facebook people, MySpace people and Red Room people, others, PLEASE POST ALL ENTRIES ON THE LIVE JOURNAL SITE. Only LiveJournal entries will be considered.)





Subscribe to Lisa Yee's Blog and get her fresh baked blogs e-mailed to you!

Or you can click this for a RSS feed...