When last we rendezvoused, we were HERE at THIS blog-worthy workshop . . .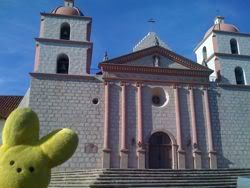 In addition to meeting wonderful, witty, intelligent and attractive (in their own special way) published authors . . .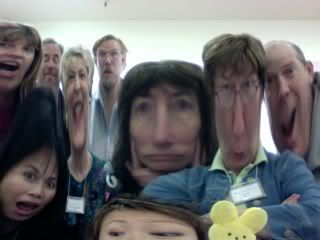 Peepy went sightseeing on the grounds of the Old Mission Santa Barbara . . .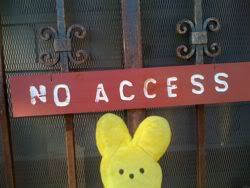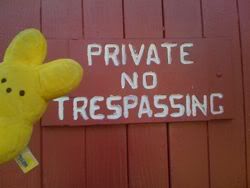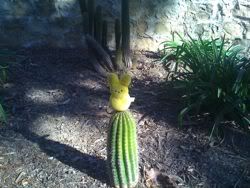 . . . and made more new friends . . .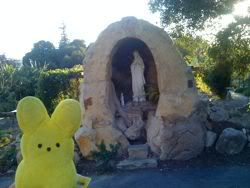 Everyone was soooooo nice. Well, mostly. Faculty members Greg Pincus (left), Harold Underdown and Anastasia Suen had a disagreement over who had the best cyber promotion advice for Peepy and her yet-to-be-published-or-written epic-fashion-tips-adventure-memoir.

Sigh. And it started out with the best intentions . . .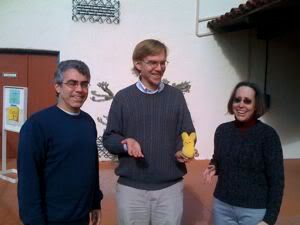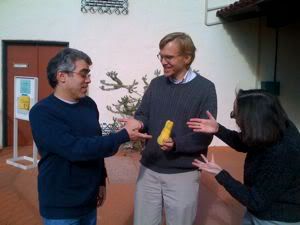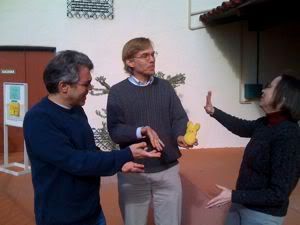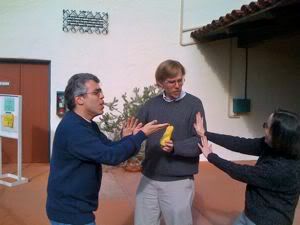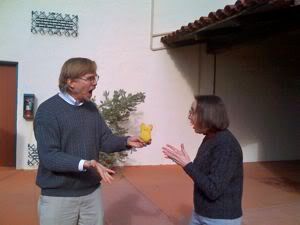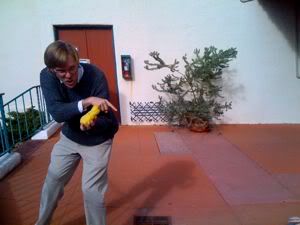 Subscribe to Lisa Yee's Blog and get her fresh baked blogs e-mailed to you!

Or you can click this for a RSS feed...