What? We were just surfing in Hawaii, and now we're in San Diego? What gives?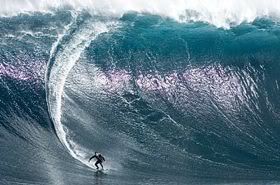 The ALA Midwinter Conference -- that's what!




We'll blog back to Hawaii and the grueling research I had to do to write the American Girl books. But we wanted to tell you all about the conference and the BIG AWARD WINNERS.

It was my first time attending the ALA Youth Media Awards Press Conference. This is equivalent of the Oscars for children's/YA books! I wasn't sure what to wear and finally threw on this outfit . . .




I got up early (a big deal for me since I'm not a morning person) and met my Scholastic friends in the hotel lobby. We walked over together and got there as they were opening the ballroom doors. However, unlike soccer games, everyone entered in an orderly, even classy, fashion (would you expect anything less from librarians?) and there was no stampede and (as far as I know), and no one got a black eye (that I could see).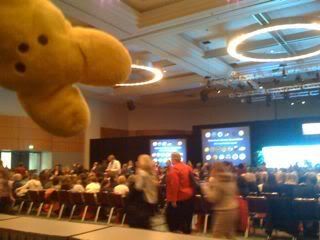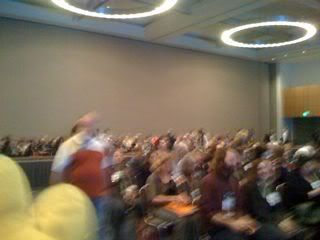 Here's my editor Arthur Levine, Lizette Serrano, our conference goddess, and Peepy, placing bets on which books/authors/illustrators lives will change when their names are announced . . .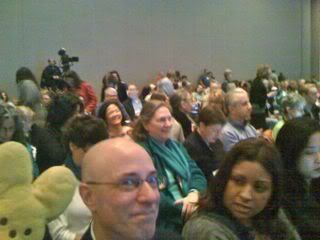 (Peepy put all her money on herself.)

It was sort of nerve-wracking for me because even though I don't Tweet, I am a facebook junkie, and promised to post the awards as they were announced on my facebook wall. However, I have spelling issues, and typing issues, and I was trying to spell and type fast. Here are some of my posts totally out of order of when they were announced. (I APOLOGIZE to those whose names I mangled).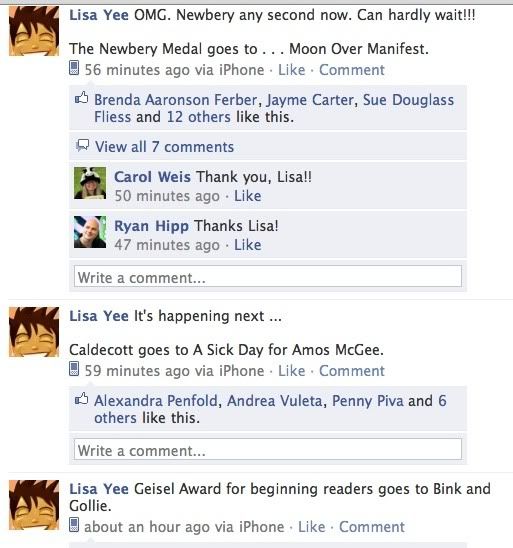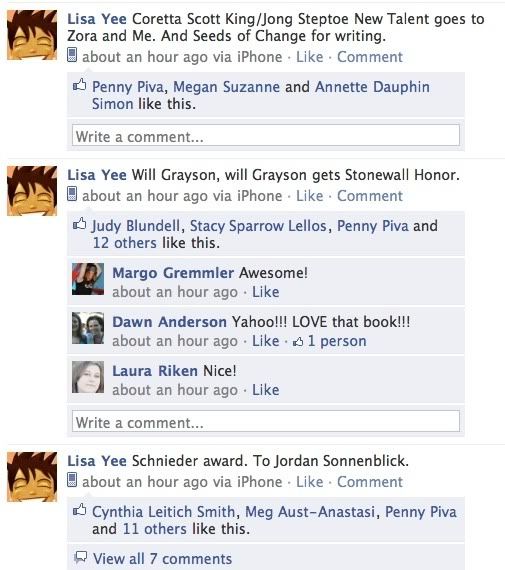 Super Editor/Author David Levithan and WILL GRAYSON, WILL GRAYSON, which was co-written by John Green, won a Stonewall Honor and WGWG also garnered an Odyssey Honor for best audiobook! Here's David at the ceremony . . .




And here's the room in the dark during the announcements . . .



So then, after we left the ballroom, we were handed this list of winners . . .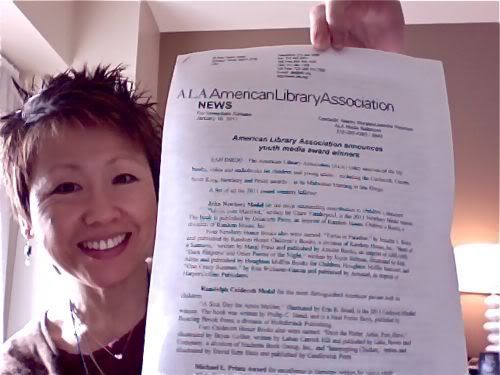 For a full list of winners/books with names spelled correctly, CLICK HERE.

What a morning! Congratulations to all the winners!!!!

Wait, wait, wait . . . but weren't the announcements at THE END of the conference? Well, yep. So, let's jump into my Time Machine and go back to the beginning.

On Friday, Peepy and I boarded the train to journey to the San Diego Convention Center . . .




That night Pam Munoz Ryan WHO WON THE PURA BELPRE AUTHOR AWARD for THE DREAMER (and didn't know it yet because she does not own a Time Machine like we do) hosted our Scholastic Family Dinner. We all road a disco bus/limo to Pam's abode . . .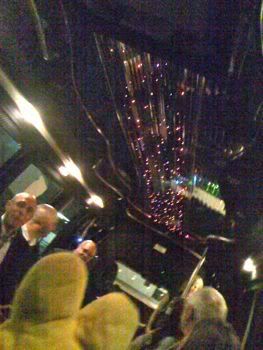 Here's our hostess, plus Scholastic authors Judy Blundell, Blake Nelson, and Trent Reedy . . .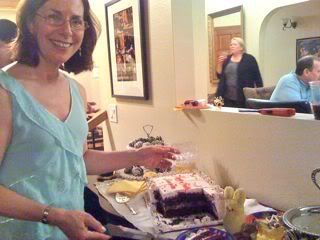 ,


And look! It's Roland Smith and Arthur Levine . . .




"Isn't Arthur your editor?" you ask.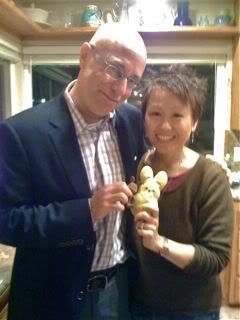 Yes, but his picture book, MONDAY IS ONE DAY will be out soon!

Here's the whole group o' authors in a candid photo . . .




And WOW, get a load of some of the other attractive Scholastic party people. Oh look, who is John Mason talking to in that first photo? Well, it's David Levithan and he DOES'T KNOW YET that soon he will be winning TWO MAJOR HONOR AWARDS.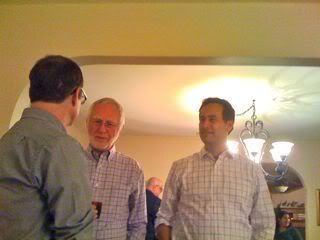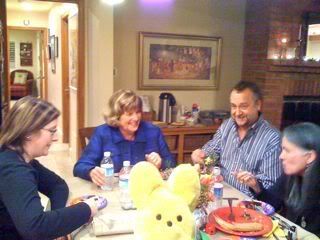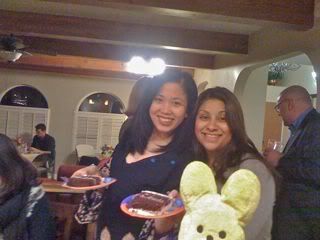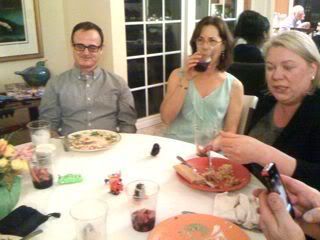 However, the real drama took place when Pam asked me, "Is Peepy seeing anyone?" It seems she had a plan to set Peeps up on a blind date with BB . . .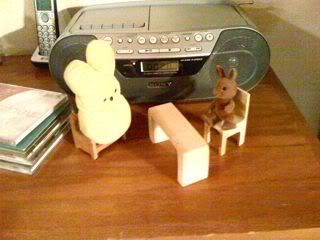 It was going great until editor Anamika Bhatnager introduced Peepy to this bad boy . . .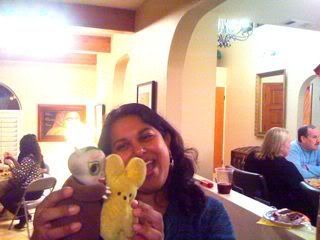 Peeps was smitten. (They always go for the bad boys don't they?) But later BB found true love with Penguin . . .



The next day it was time to roam around the convention floor. Hey, is that WARP SPEED we see?




It was fun running into our author pals, like Mary Pearson, R.L. LaFevers, and Sonya Sones . . .




Peeps saw Dan Santat and also made some new friends . . .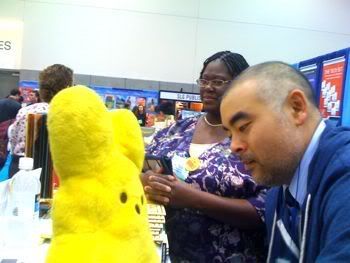 She was also greeted by Brent Hartinger, Marlene Perez and Justin Bieber . . .




Plus, we saw Mitali Perkins, Darth Vadar, and Melissa Wiley . . .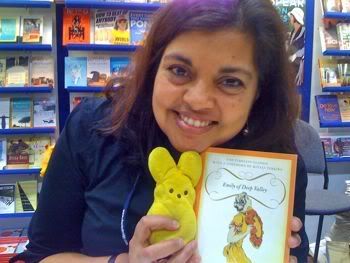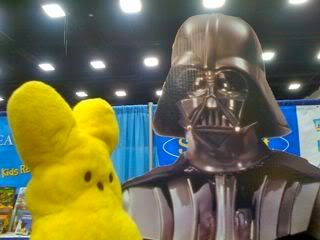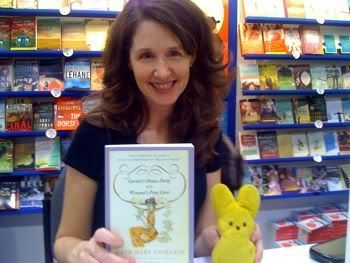 Peepy also enjoyed shopping at the ALA Store and tried to decide whether she should get the Newbery or Caldecott stickers for her book . . .


(I had to explain to her that before she put a Newbery medal on her book, she needs to write it first.)

We were having sooooo much fun gathering ARCs (Advanced Reader Copies of new books that haven't been released yet) . . .




Then THE INCIDENT happened. WARNING: Violence ahead . . .




Yep. You guessed it. Peepy and Walter Mayes got into a BIG argument over whether or not books should have prologues.

It got ugly, but after visiting the Nurse's Station, Walter recovered from the beating Peepy gave him, and the two made up . . .




NEXT BLOG: DANCING (or CHATTING) WITH THE STARS . . .




OH!!! And if you live in the Los Angeles area, on Tuesday, January 11th I will be on KCAL9 News at Noon for a LIVE INTERVIEW about my new American Girl books!!!! (I hope I don't mumble.)

Disclaimer: No proofreaders were harmed (or even used) in the creation of this blog.

Want to win a free copy of WARP SPEED, Lisa's new book that will debut in March? If so CLICK HERE.




Want some fun? CLICK HERE to visit the Lisa Yee and Son YouTube Channel.

Lisa Yee

Subscribe to Lisa Yee's Blog and get her fresh baked blogs e-mailed to you!

Or you can click this for a RSS feed...