Let's see. Where were we?

Oh, yes! Los Angeles and Chicago, as part of our American Girl Book Tour. The next stop was Minneapolis. Peepy was quite excited when we checked into the hotel, because she her own bunk bed(s)!!!




It was funny, because everyone kept telling me, "We're having a heatwave." (But it was in the 40's -- that's freezing to me!) Still, I braved the cold and decided to walk to the Mall of American where the American Girl Place is . . .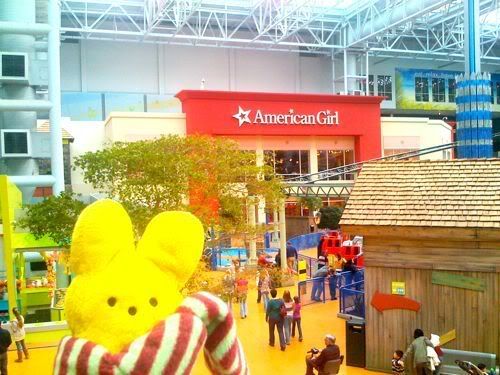 After dropping off our coat and sweater and two pairs of gloves and hat and earmuffs, Peeps and I explored THE BIGGEST MALL IN AMERICAN . . .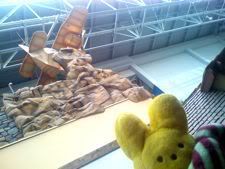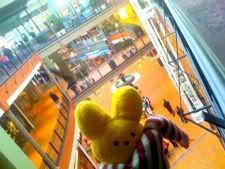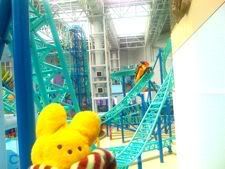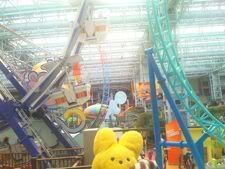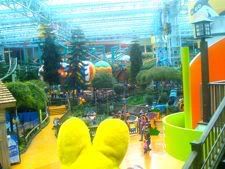 (Yes, there's a THEME PARK in the middle of the mall.)

When it was time for our 2011 Girl of the Year book signing, it was so cool to make new friends . . .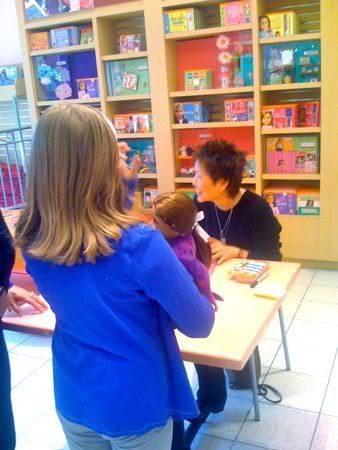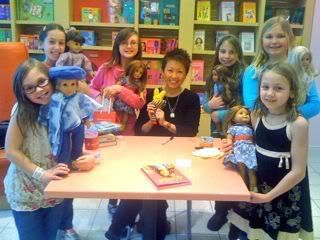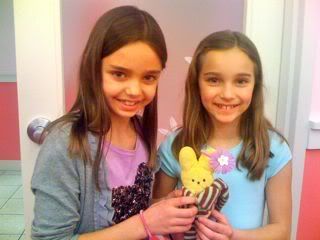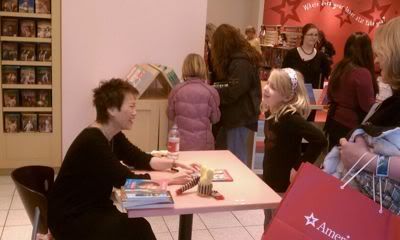 And I finally got to meet Sarah Park, my facebook friend. She brought in BOBBY VS. GIRLS (ACCIDENTALLY), and some of my other books!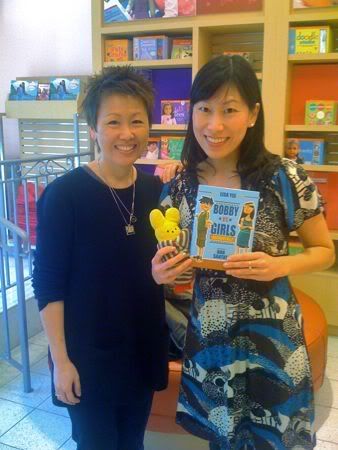 The store was filled with girls and their moms and grandmas and friends, but we actually saw a couple of American Girl Guys . . .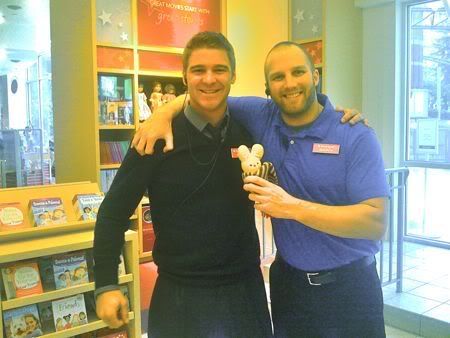 (They were security guards!)

Later, there was a special Kanani dinner. I spoke to the guests about how the books were created. There were also hula lessons and crafts!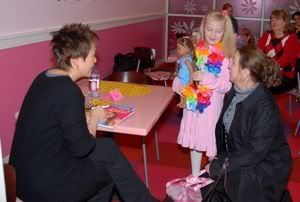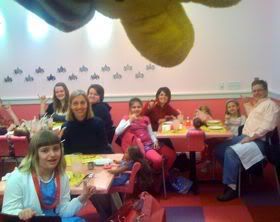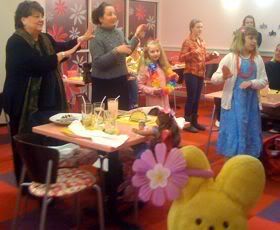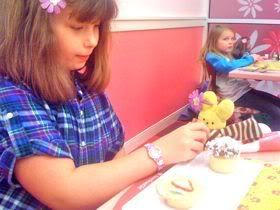 Peepy was exhausted from doing the hula, so she had to take a nap before we met up with our author friend . . .




Before we left, we got gifts!!!!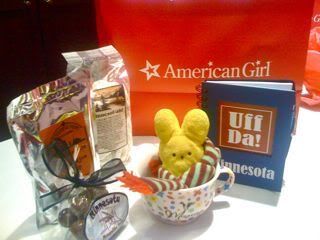 Um. I thought that there was a typo on the notebook. But was told that "UFF DA!" is a common phrase in Minneapolis. It means, uh, uff da.

Dinner was a total blast, and that's because we got to see our good friend David LaRochelle. David is an author and a pumpkin carver and game show/contest winner and . . .



(I first met David when he won the Sid Fleischman Humor Award and I was one of the judges.)

Next stop on our tour . . . DALLAS!!!!

Disclaimer: No proofreaders were harmed (or even used) in the creation of this blog.

This month, look for me at the American Girl stores in these cities . . .





(CLICK HERE and scroll down for information about other American Girl events I'll be at.)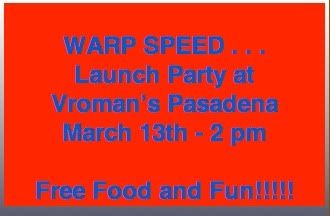 Yoo hoo!!! You're invited to the WARP SPEED and BOBBY THE BRAVE (SOMETIMES) launch party . . . March 13th at Vroman's Pasadena!!!!

Live in the Boston area? I'll be signing WARP SPEED and my other books at The Blue Bunny Books and Toys on February 26th in Dedham, MA.

Los Angeles area Peeps, please stop by Apostrophe in Long Beach, CA on April 2nd and say "Hi Lisa!" (I'll be speaking and signing books.)

Want to win your own copies of these books?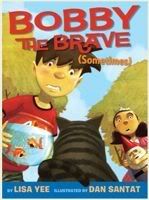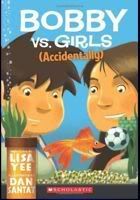 Then CLICK HEREto get to RiceDaddies!

CLICK HERE to visit the Lisa Yee and Son YouTube Channel.

Lisa Yee

Subscribe to Lisa Yee's Blog and get her fresh baked blogs e-mailed to you!

Or you can click this for a RSS feed...