Yes, it was that time of year again!

What's that, you ask. Well, the Annual Summit, of course. Once a year (that would be the annual part), my agent, Jodi Reamer of Writers House, and I get together to discuss serious matters like pastries, geometry and Pez.

As always, we hold these discussion at Disneyland since, um, since . . . because . . . um, because we need to. Like this year and that year.

Look! It's museum-quality corporate shots I took with my new iPhone. As you can see, I haven't figured out how to get a wide shot and a close up in the same frame, even though I am an expert when it comes to Apple products . . .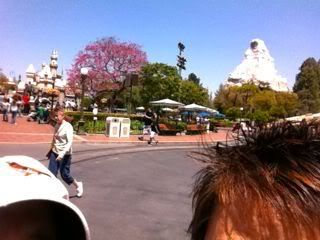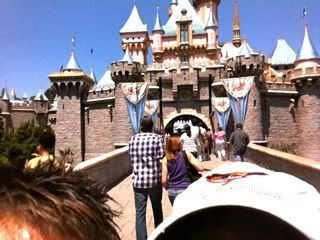 More? Yep. Candid shots of us discussing the future of publishing within the scope of global economics and string theory . . .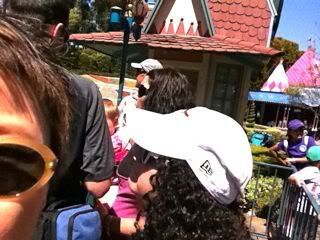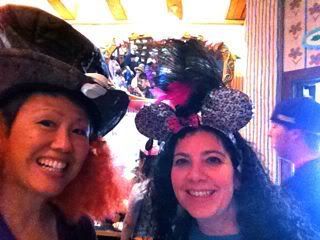 Of course, while Jodi and I were working, someone else was playing . . .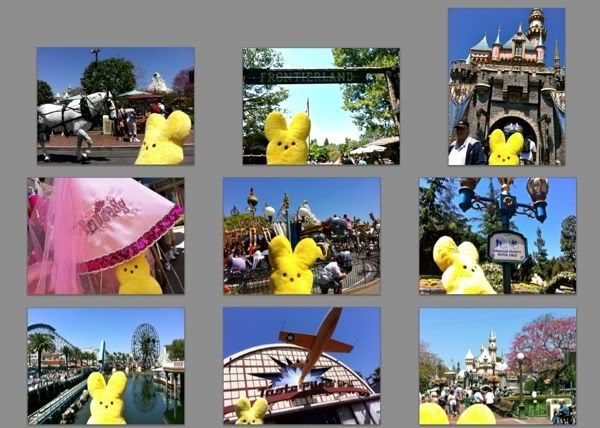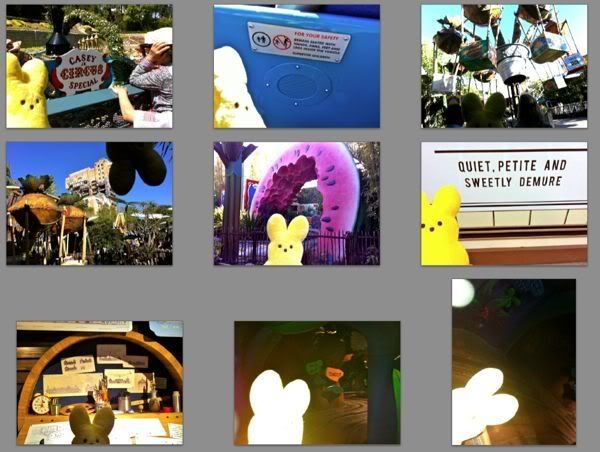 Wait! Whaaa . . . what are those last two photos? It's not . . . is it?

YES! Those are actual photos of when the Alice in Wonderland ride broke down while WE WERE ON IT. The cause? Most likely the serious weight of our talks about books.

Observe this LYBE (Lisa Yee Blog Exclusive) -- a professional camera crew (that would be me and my new iPhone) were on the scene. Here's the hidden camera (semi) dramatic footage of the (sorta) daring rescue . . .



Disclaimer: No proofreaders were harmed (or even used) in the creation of this blog.

Live in or near Los Angeles, or want to visit? Then come to the Los Angeles Time Festival of Books! I'll be there (along with tons of other authors) on April 30 and May 1st!!!!

Here's a lineup of who will be on the Target Stage.

I'll be there Saturday at 4 pm, then signing with Scholastic at noon on Sunday!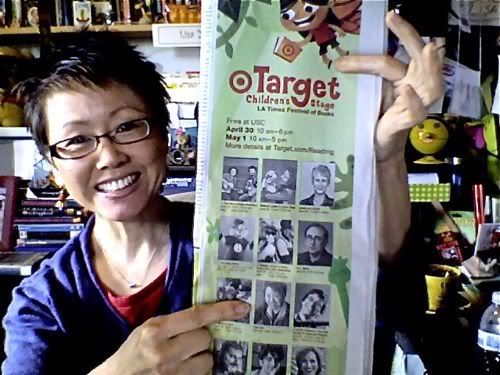 Lisa Yee
Subscribe to Lisa Yee's Blog and get her fresh baked blogs e-mailed to you!

Or you can click this for a RSS feed...