This weekend was the biggest book festival in the country . . .





In the past it was held at UCLA, but this year it was at my alma mater, USC . . .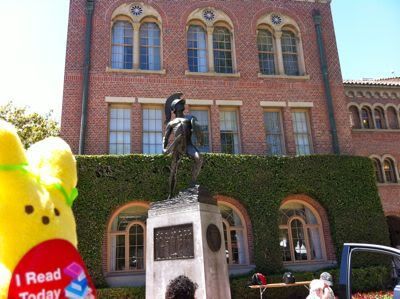 When I checked into my hotel, the bellman asked if I needed help with my luggage . . .




It was Jarrett Krosoczka! Funny, but all this time I had thought he was a bestselling author/illustrator and one of this year's Children's Choice Award Winners.

Soon it was time for lunch with a people who are good at drawing. Here's Tom Warburton and Marla Frazee . . .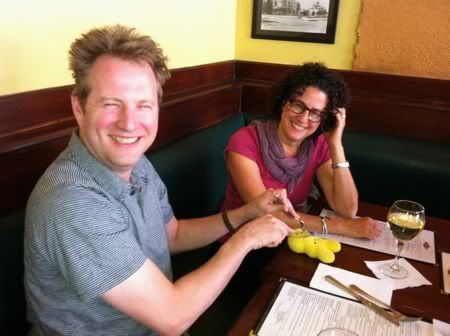 (No Peeps were actually harmed.)

Also at lunch were Dan Santat (left) and Mo Willems, who was scheduled to be on the Target Stage . . .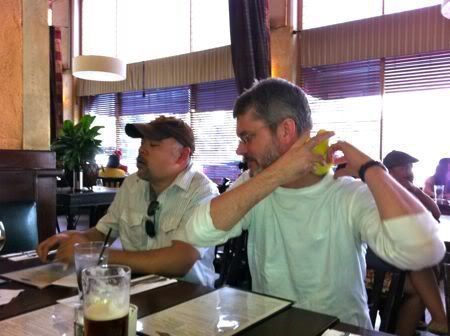 I was booked for the Target Stage, too . . .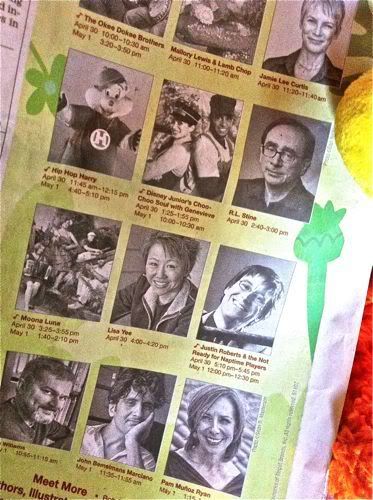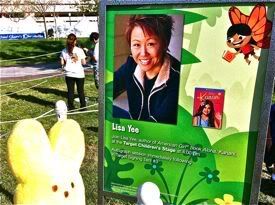 Backstage in the Green Room, I ran into R.L. Stine. The last time we met, things were, um, tense between us, because we were competing against each other in this Game Show hosted by Jon Scieszka . . .




This time, however, we played nice . . .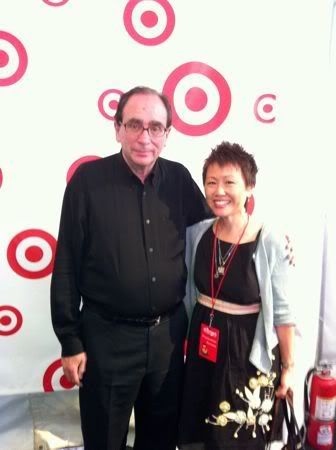 Megan McDonald was there, too! Megan and I had done the Julie and Ivy books for American Girl. (She wrote the Julie's stories, I wrote Ivy's.)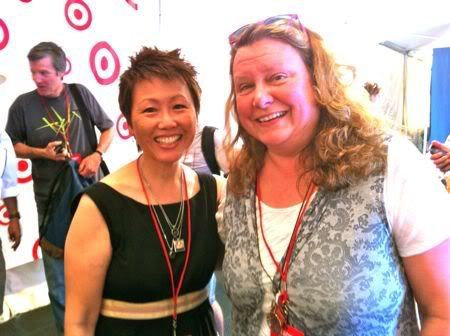 Megan's fabulous Judy Moody books have been made into a movie! It'll be out in June, but in the meantime, here's Jordana Beatty, the star of the film . . .




Then Jarrett showed up (again) . . .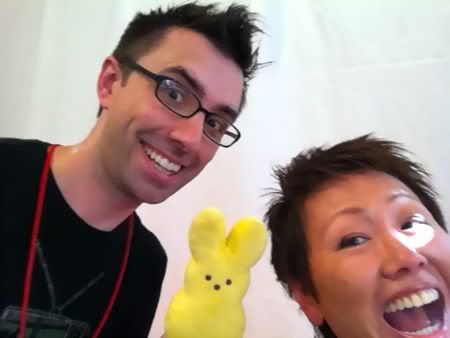 It was so cool because I got to introduce Jarrett to Megan --and they were huge fans of each other's work!




I also hung out with Jamie Lee Curtis . . .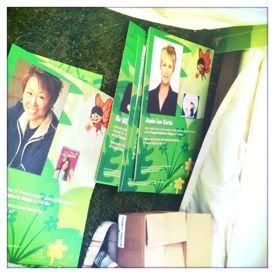 (Okay, okay, well, our posters hung out together.)

Here are some super secret shots of the backstage area . . .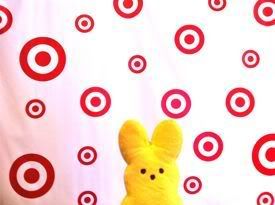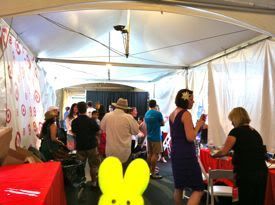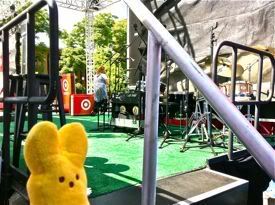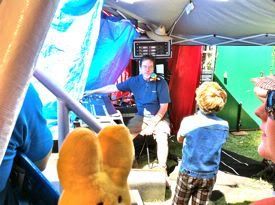 Oh, look! It's Shammy Dee, the emcee . . .




Three . . . two . . . one . . . oh wait. I had to get the microphone on first . . .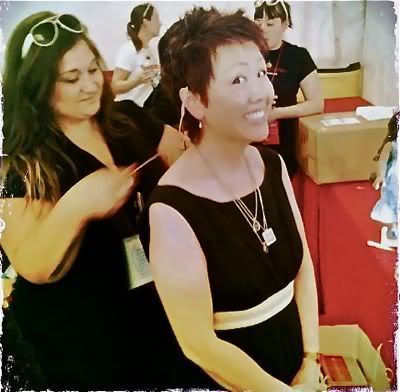 Okay! Let's try that again. Three . . . two . . . one . . . I was on stage . . .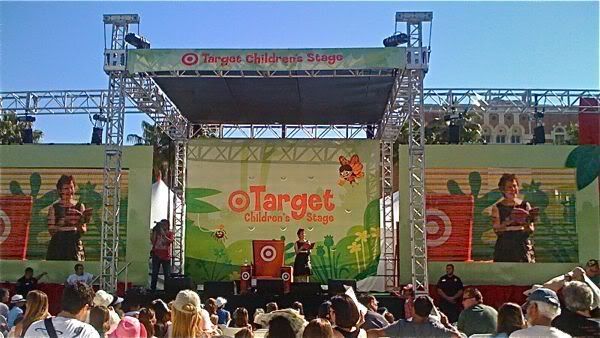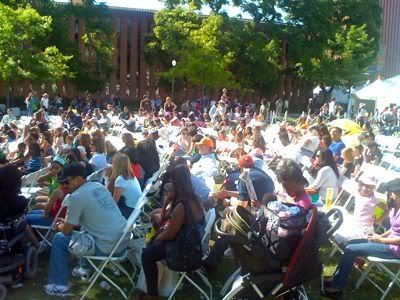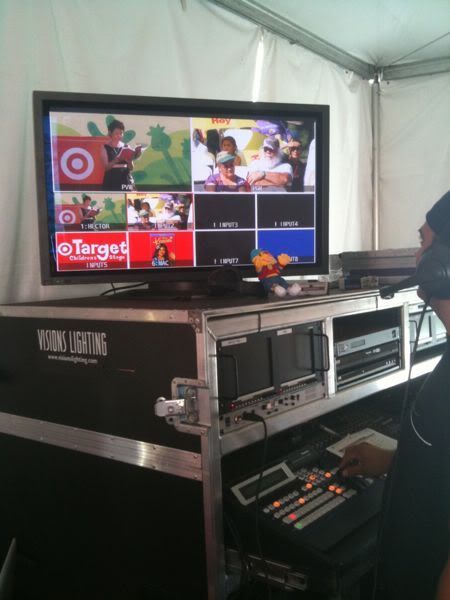 It was so fun talking about my American Girl books, ALOHA, KANANI and GOOD JOB, KANANI!!!

Then it was time to sign books. Peepy and I had our own security detail to take us to the autograph table!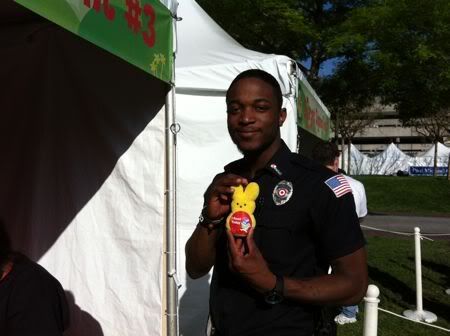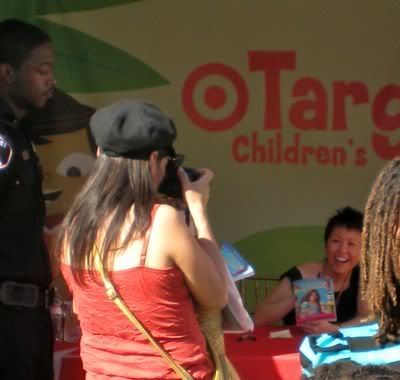 Soon, we'll be blogging about the second day of the festival, the book signing for WARP SPEED and other novels at the Scholastic booth, more famous authors, and what's going on here . . .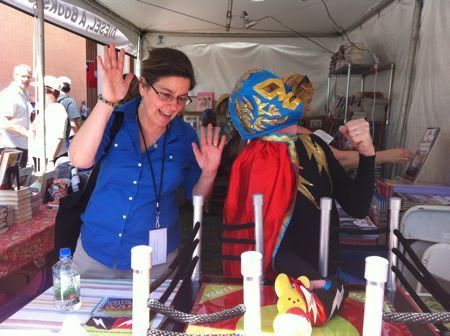 In the meantime . . .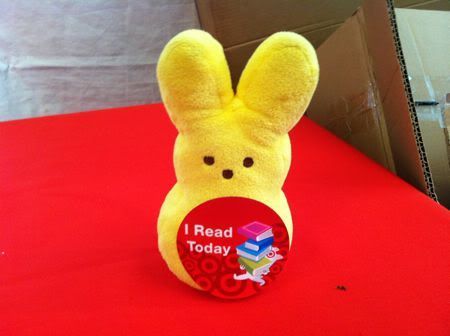 Disclaimer: No proofreaders were harmed (or even used) in the creation of this blog.

CLICK HERE to find out about Lisa's newest book, WARP SPEED!!!

Follow Lisa on Twitter by CLICKING HERE.

Lisa Yee

Subscribe to Lisa Yee's Blog and get her fresh baked blogs e-mailed to you!

Or you can click this for a RSS feed...