"Is there a teacher who made an impact on your life?"

When someone from Brightwood School, were I attended first grade thru 8th, interviewed me, I replied, "Of course it would be Mr. Glick, but I'm sure he's no longer there."

Mr. Glick was my 7th grade teacher, and even though it had been YEARS since I was in his classroom, I never forgot him.

He scared everyone. He was loud and strict and demanded so much from you, and students quivered in his presence. And by the end of the school year . . . no one wanted to leave his classroom. He became "that teacher." You know, your favorite one. The one you never forget.

Here's what he looked like way back then . . .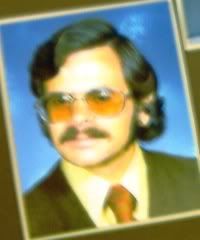 So, during that phone call, I was shocked to find out that Mr. Glick was still teaching.

I contacted Mr. Glick and asked him if I could have his permission to portray him in STANFORD WONG FLUNKS BIG-TIME. When he said yes, I beefed up the role of "Teacher Torturer," as Stanford called him.

In the paperback AFTER WORDS version of the book, I talk about Mr. Glick . . .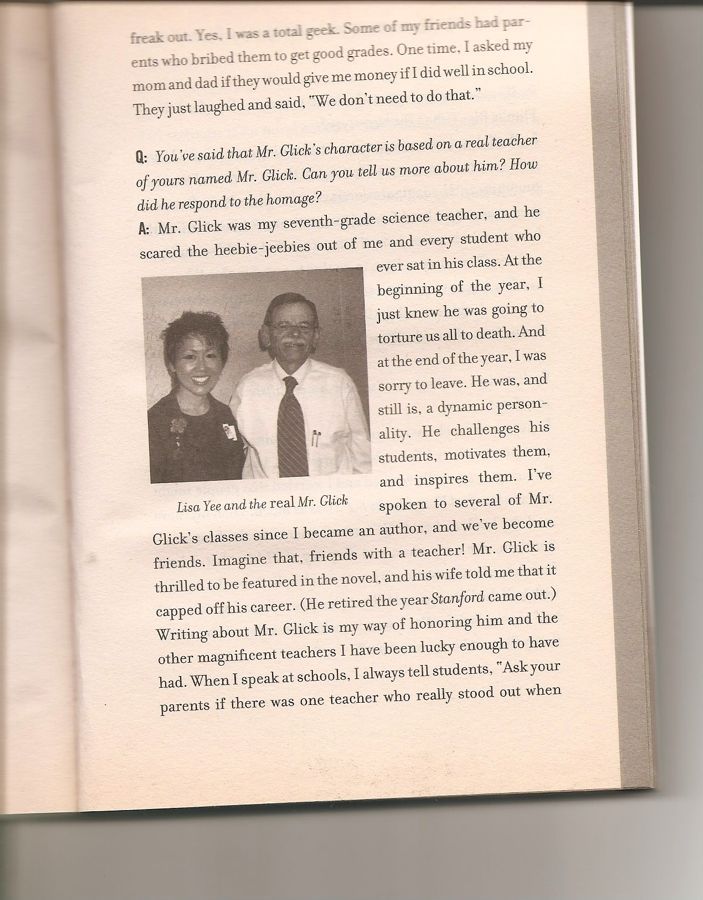 Mr. Glick retired a few of years ago, but that only lasted four months. He has a passion for teaching, and soon found himself as a substitute in North Carolina.

Last week he was back in Alhambra, CA substitute teaching there, as he does from time to time. I was lucky enough to catch up with him.

Would he be the same, I wondered? Would he still challenge me to live up to his high standards? What if he found out that I goof off a lot when I should be writing?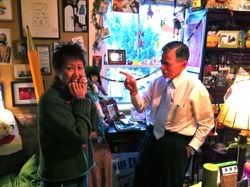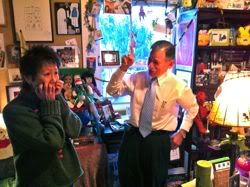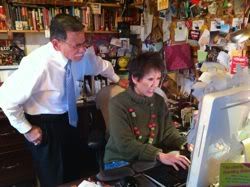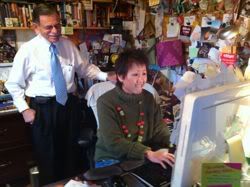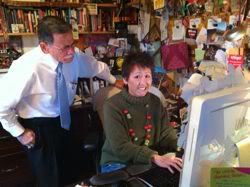 Later, Son came home. He's in middle school and about the same age I was when Mr. Glick was my teacher. Son had heard the stories about how strict Mr. Glick was, and then found out firsthand . . .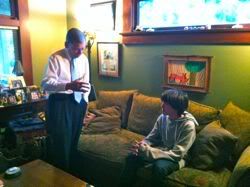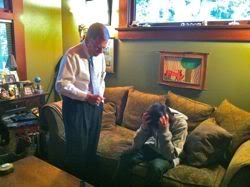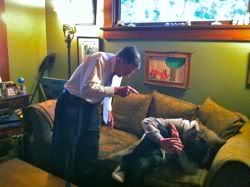 Did homework get done fast that night? You bet.

After, Mr. Glick and I went out to dinner. Imagine! Going out to dinner with your teacher? If when I was twelve, someone said, "You will dine with Mr. Glick someday," I would have thought they were nuts.




It was a great meal, but an even greater evening because I got to be with Mr. Glick.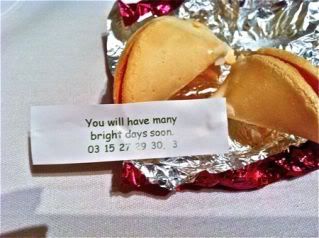 Here's to all the wonderful teachers out there! If you have one that made an impact on your life, find them and tell them.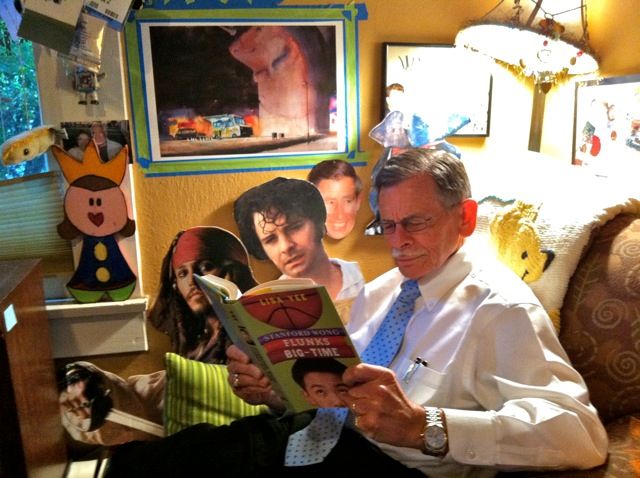 BTW, if any of you are going to BEA in NYC next week, come by and see me! I'll be at the American Girl booth signing KANANI Girl of the Year 2011 books on Wednesday from 1pm - 2 pm, and also on Thursday from11 a.m. to noon!!!

Disclaimer: No proofreaders were harmed (or even used) in the creation of this blog.

CLICK HERE to find out about Lisa's newest book, WARP SPEED!!!

Follow Lisa on Twitter by CLICKING HERE.

Lisa Yee

Subscribe to Lisa Yee's Blog and get her fresh baked blogs e-mailed to you!

Or you can click this for a RSS feed...