A couple weeks back, I went to Ransom Rigg's first ever book signing. It was a gala event and he wiggled his foot for us . . .

Ransom, who also writes for that delightfully Mensa-braniacic tome Mental Floss, penned an article about his foot and those who fidget.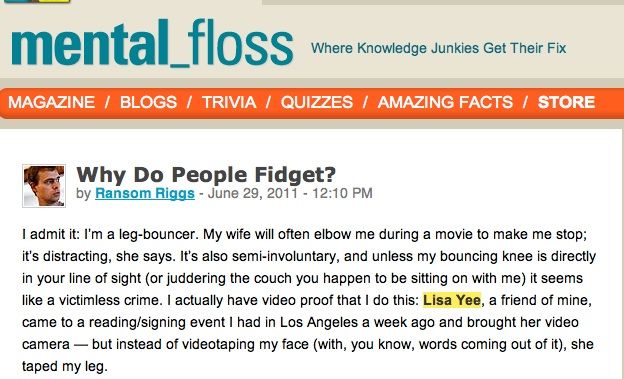 CLICK HERE for the rest of the article about creative fidgeters.

Anyway, it's fitting that after my blog about Tim Burton, we move on to Ransom and his uber popular novel Miss Peregrine's Home for Peculiar Children.

I LOVED the spooky, creepy, awesome book, although at times it did make me feel funny . . .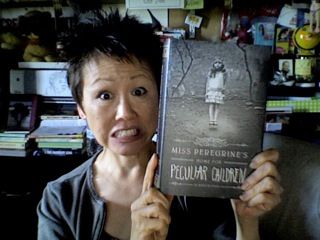 Not to long ago, Ransom and I had lunch in downtown Los Angeles.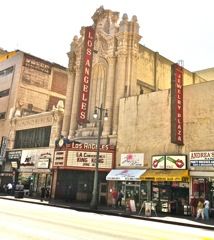 My Peep and I got there early, so we explored . . .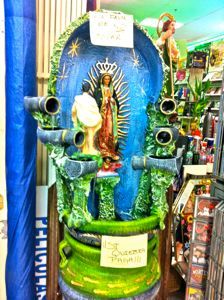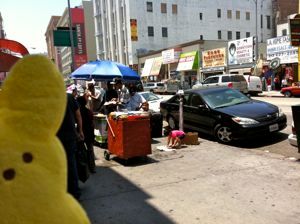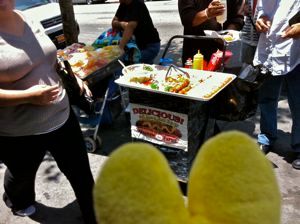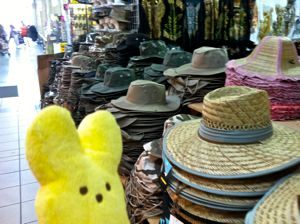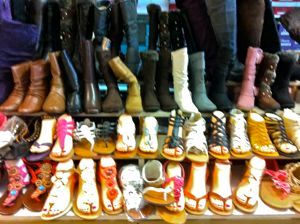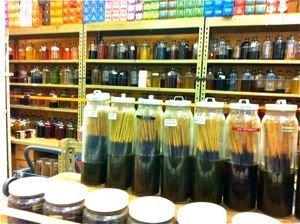 There was lots of excitement, like this shell game . . .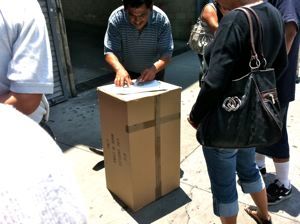 Right across the street, someone was in trouble . . .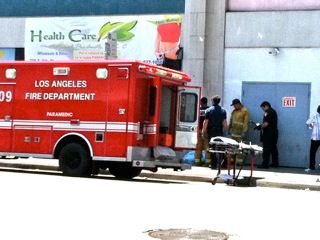 I hoped it wasn't Ransom, so I headed to our lunch place, where coincidentally, I had eaten at before with another novelist . . .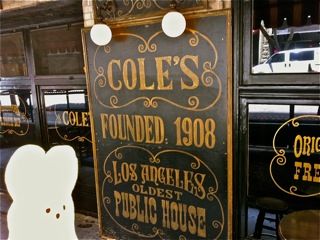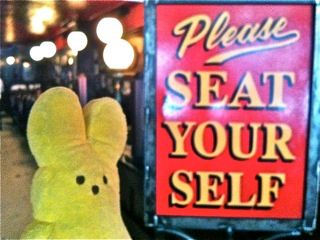 Phew! Ransom was there and hadn't had a ride in an ambulance or police vehicle, at least not within the hour . . .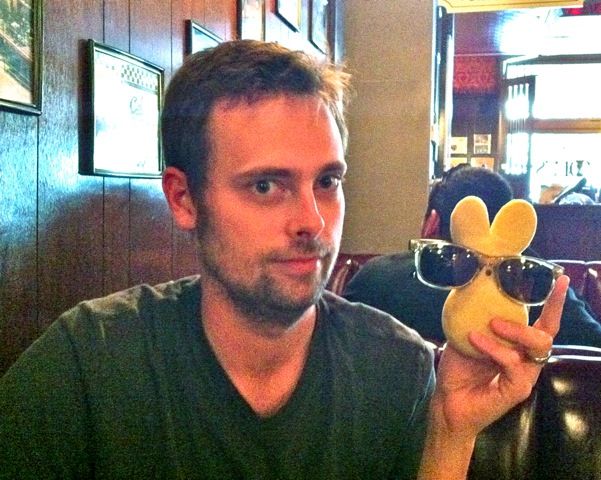 Lest you think we are goofballs, I'll have you know we had a serious literary lunch. The kind where we wittily bantered about themes and plots and symbolism. I even interviewed Ransom. Here's our Q & A. Well, from what I can decipher. I took notes. Only, now I can't read them . . .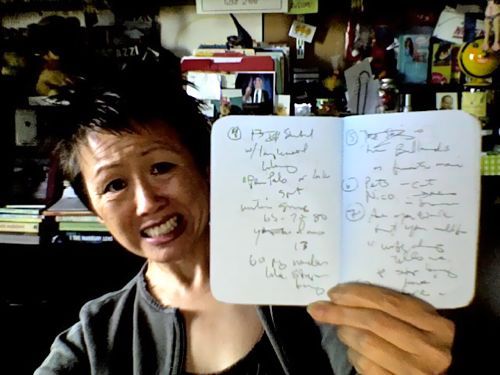 From what I can figure, here's a partial transcription . . .

Lisa: Ransom, what creeps you out.
Ransom: Child beauty pageant contestooons.

Lisa: Salty or sweet snacks?
Ransom: It's important to mix . . . ice cream myphone texture

Lisa: Book currently reading?
Ransom: New Brian Green.

Lisa: Pets
Ransom: Cat Nico mews in jamma

So then, lunch continued, and it was much more coherent that my handwriting. In fact, I even videoed Ransom and his food.

But rather than just showing it to you, I asked Katie Dersnah Mitchell, librarian at Saline District Library in Michigan, and huge fan of Miss Peregrine's Home for Peculiar Children, "What do you think NY TIMES Bestselling Author Ransom Riggs eats for lunch?"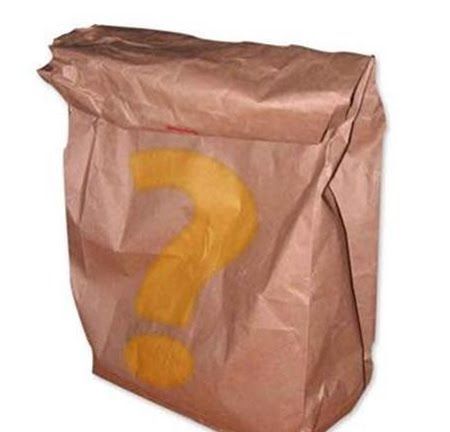 Katie gave it some serious thought and said, "Well, at first I figured poultry might be out the question, but it appears that geese were not suspected of being ymbrynes, so I am assuming the same of chickens. Yet, chicken of any sort seems much too tame for the mind that created Miss Peregrine and her cohorts. So, I am going to go with my husband's grandfather's favorite meal from his childhood in Wales--bangers and mash. However, I wouldn't be a bit surprised if the bangers turned out to be blood sausage. ;)

(Katie used a word that those of you who have not read the book may be familiar with. Yes, "geese.")

Well, Katie, we have a surprise for you. Here's Ransom in a deliberately blurry, too dark, reddish glare of a video, sharing his lunch fare with all of us . . .


And if you want to eat your lunch (or dinner or snack or brunch or breakfast) and get deliciously scared, here's the Ransom-made director's cut of book trailer for his novel.


Now, I don't want to leave you terrified. So here's something cute you can think about before falling asleep tonight. Yes, that's my dog deciding between a book and a chew toy.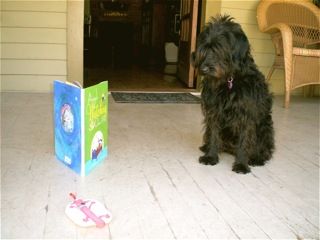 (The chew toy won.)

Disclaimer: No proofreaders were harmed (or even used) in the creation of this blog.

CLICK HERE to find out about Lisa's newest book, WARP SPEED!!!

Follow Lisa on Twitter by CLICKING HERE.

Lisa Yee

Subscribe to Lisa Yee's Blog and get her fresh baked blogs e-mailed to you!

Or you can click this for a RSS feed...




Want Lisa's blogs delivered via e-mail? Simply reply with "Please blog me!"