After the Library of Congress Gala, where KidLit authors dressed all fancy, it was up early (well, early for me) for the Washington Post Author Breakfast . . .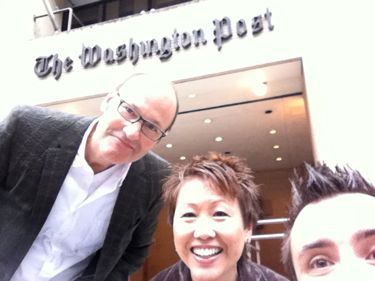 (Above: Loren Long, Moi and Jarrett Krosoczka via my iPhone.)

Before the breakfast began, we ran into the KidLit contingency in the lobby . . .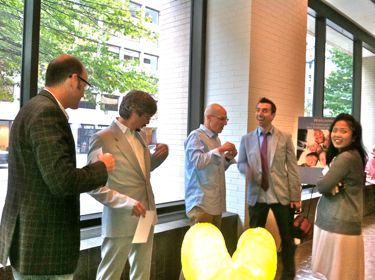 We gathered for a photo, then realized someone was missing . . .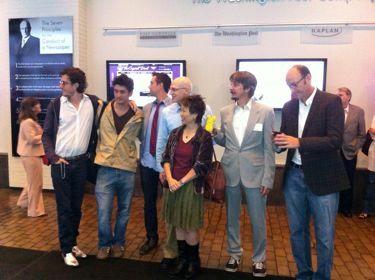 There he is, yes, Allen Say joined us!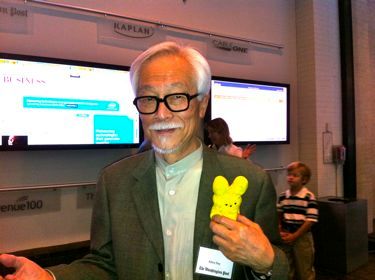 From left to right, Brian Selznick, John Bemelmans Marciano, Jarrett, Gordon Korman, the Girl, Allen, Jon J. Muth and Loren . . .




Of course, Brian Selznick had on yet another glorious pair of shoes . . .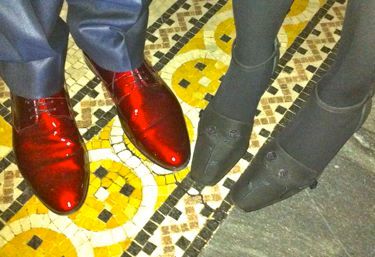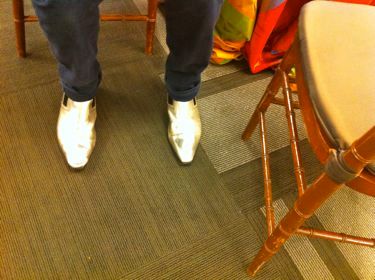 (On left are Brian's Library of Congress Gala shoes, the red ones, and in the photo on the right are his Washington Post Breakfast shoes.)

There was yummy food, including glasses of . . . French toast? Mais oui!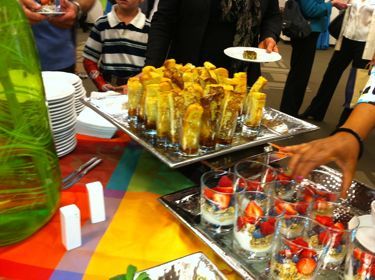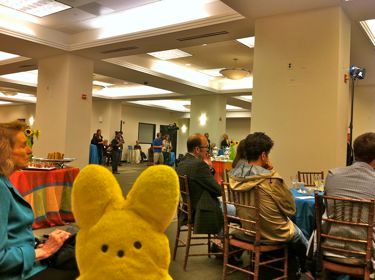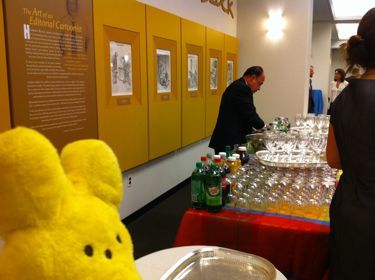 We shared a table with NY TIMES bestseller, Candice Millard . . .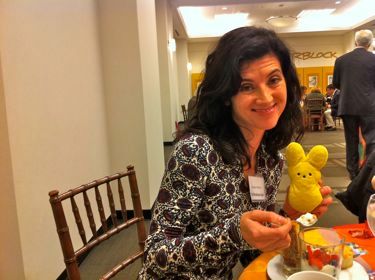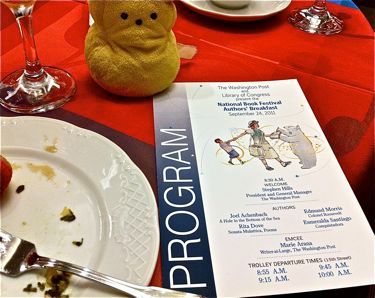 Distinguished speakers included, former Poet Laureate Rita Dove, famed biolgrapher Edmund Morris, and President of the Washington Post, Stephen Hills . . .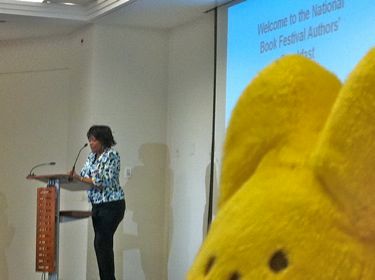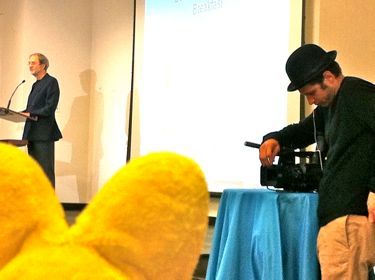 As fabulous as the morning was, Loren, Jarrett and I got sad . . .




Why?

Because we were missing our good friend. (Please don't tell her we had a great time. We don't want her to get jealous.)




(Above: That is not Jeannie, it is a printing press from The Post.)

That afternoon, Peepy and I headed to the National Book Festival. We weren't speaking until the next day, but nothing can keep us away from a celebration of books . . .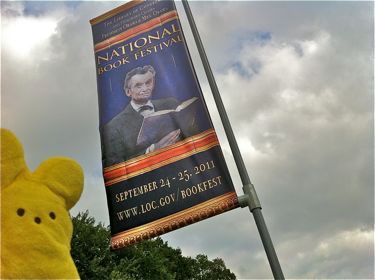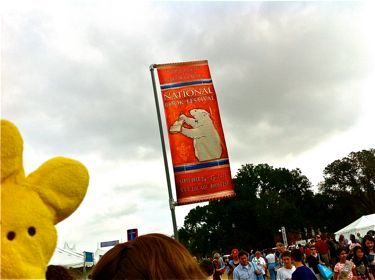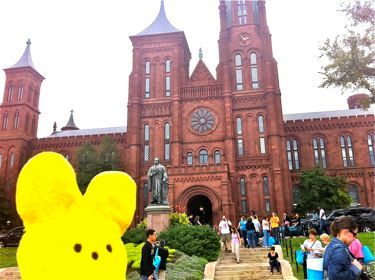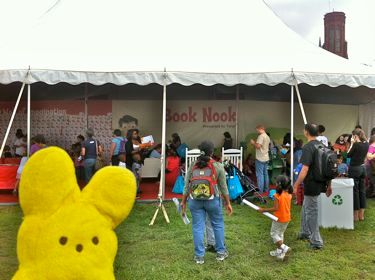 Oh dear. We saw our friend Lauren Myracle. She had gotten into trouble, again. So we bailed her out . . .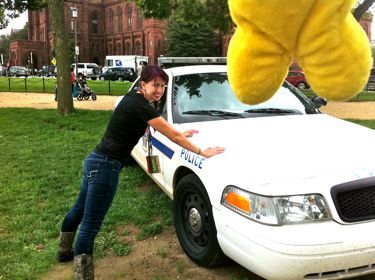 Later, Lauren and I went to the Barnes and Noble bookstore . . . book tent? It was PACKED. Hooray! People buying books made of paper!!!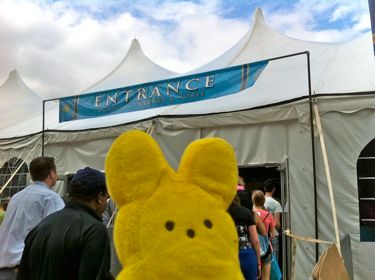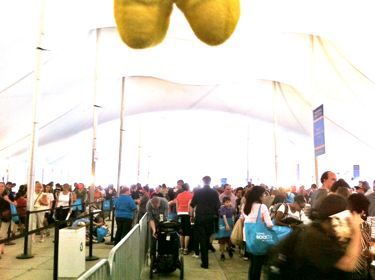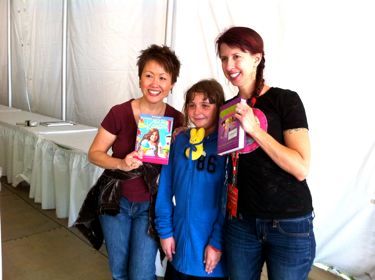 Brian Selznick has everyone in awe as he talked about Wonderstruck . . .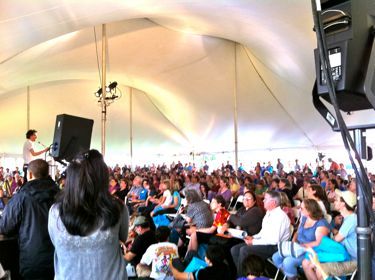 Peepy was getting tired, so we headed to the Green Room where the authors (and Peeps) hang out . . .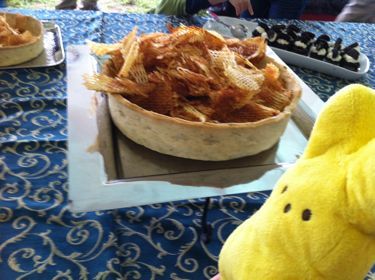 Recharged, we were ready for the next day when it was our turn to go on the Target Stage . . .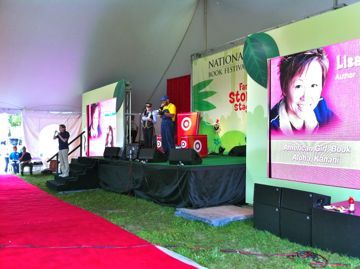 BTW, I just celebrated my eight year author-versary! On October 1, 2003, my first novel, Millicent Min, Girl Genius debuted!

NEXT BLOG: Day Two of the National Book Festival

Disclaimer: No proofreaders were harmed (or even used) in the creation of this blog.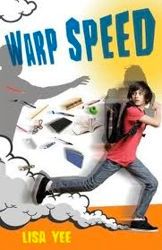 CLICK HERE to find out about Lisa's newest book, WARP SPEED!!!

Are you an American Girl KANANI fan? If so, here's a free online story I wrote about Kanani in New York!!

Lisa Yee

Subscribe to Lisa Yee's Blog and get her fresh baked blogs e-mailed to you!

Or you can click this for a RSS feed...