I can't explain it, but my blog can be one place when I am in another.

For example, I went to the Caribbean on a spectacular cruise . . .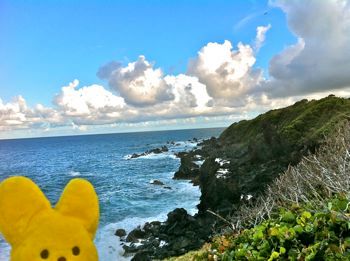 And yet and blogging about a amazing school visit I had prior to setting sail. Yes, that's right, I was at St. John Eudes school in Chatsworth, CA!!!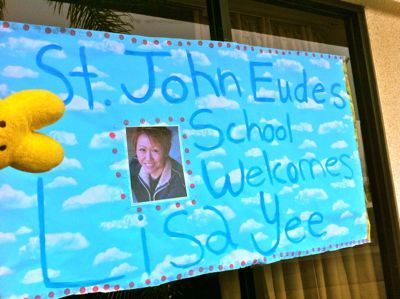 (Look, even the trim on the banner is Peepy themed!)

We set up our equipment (projector, iPod, universal remote, rocket launchers - well, most of those things) and then spoke to an awesome group of students . . .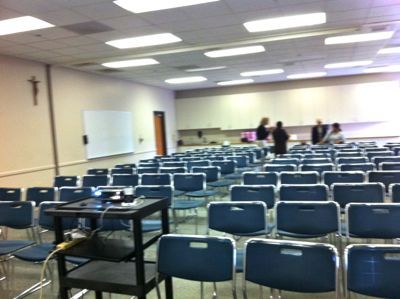 Oh wait, I wanted to show you the kindergarteners waiting patiently for me to begin . . .



And here's everyone during my presentations!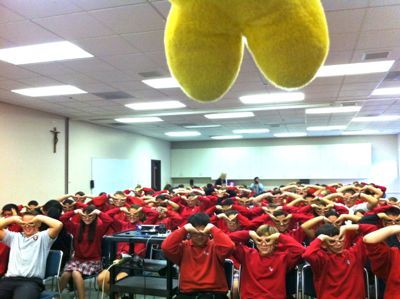 While I spoke, Peepy went exploring and was thrilled to discover a room especially decorated for her . . .




We had an awesome lunch . . .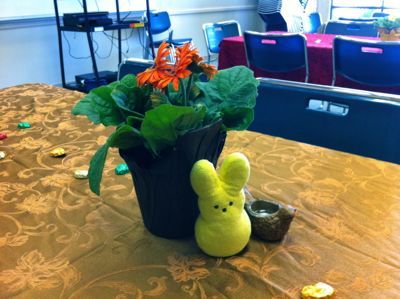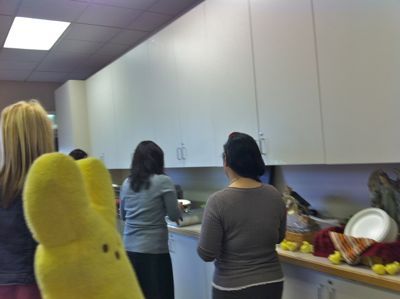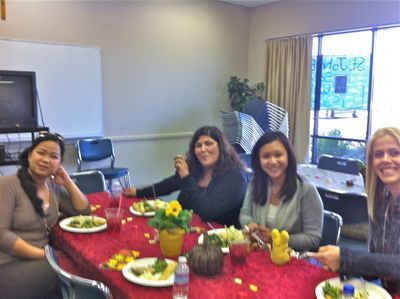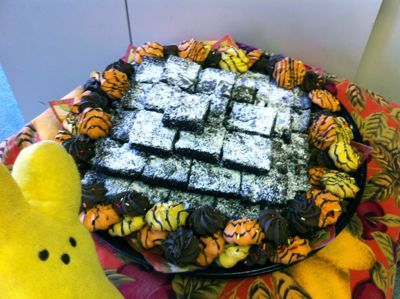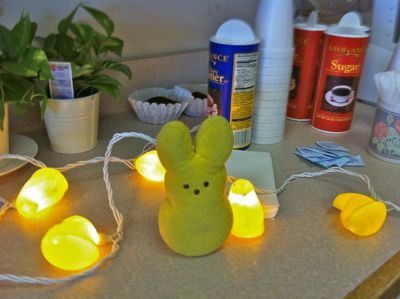 Then it was off to the library to sign books . . .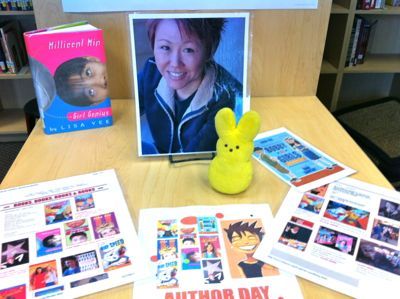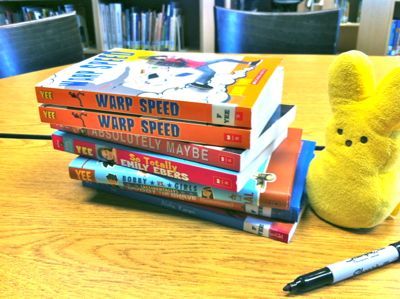 Needless to say, Peepy had a large number of fans . . .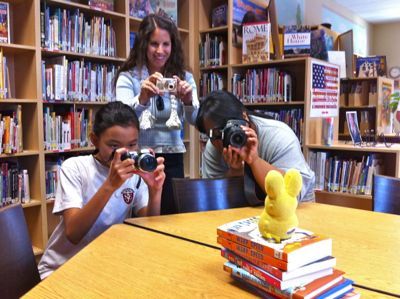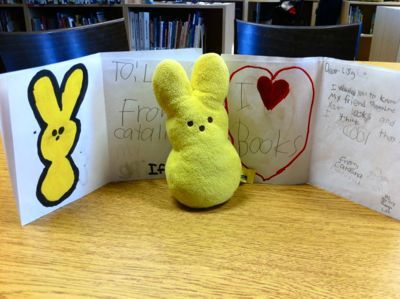 During my talk I mentioned that See's Chocolates are my favorite and they fuel my writing -- and before I left, I was presented with a one pound box!!!!!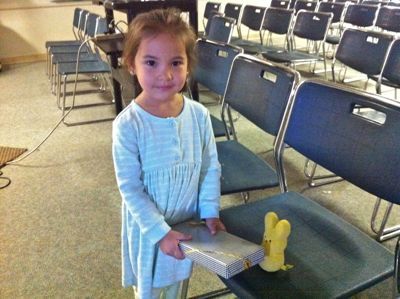 Two days later, it was off to Miami to board the American Girl 25th Anniversary cruise. When we got to the hotel, we were thrilled to see that there were lots of authors in town . . .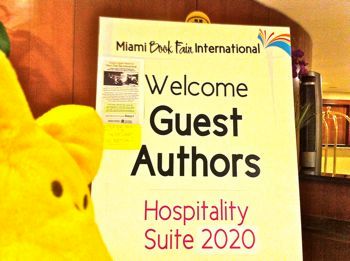 Look who we got to have breakfast with before boarding our ship!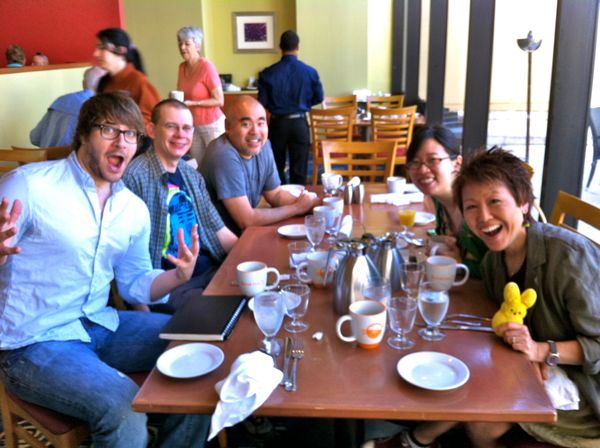 (Above: Jonathan Auxier, Mr. Orgami Yoda a.k.a. Tom Angleberger, Dan Santat, Grace Lin, and Moi)

Jonathan, who is an author/illustrator, drew this picture of Peepy. However, it looks like Tom was disturbed by it . . .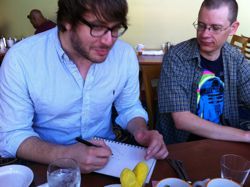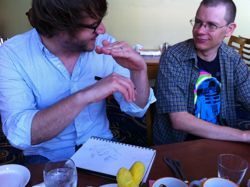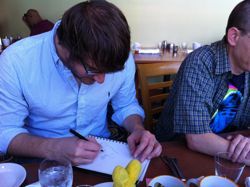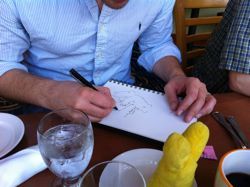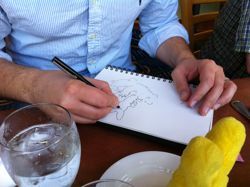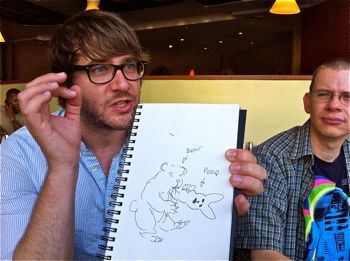 But wait! There's some great news from Grace. Check out The Blue Rose Girls blog to find out her cake-tacular announcement!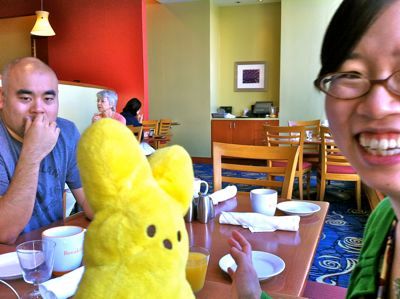 NEXT BLOG: Cruising the Caribbean with American Girl. . .





Disclaimer: No proofreaders were harmed (or even used) in the creation of this blog.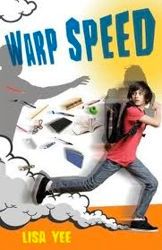 CLICK HERE to find out about Lisa's newest book, WARP SPEED!!!

Interested in having Lisa speak at your school, library or conference? CLICK HERE for more information.

Lisa Yee

Subscribe to Lisa Yee's Blog and get her fresh baked blogs e-mailed to you!

Or you can click this for a RSS feed...