In our last blog before our last blog, we were speaking at a conference in Austin.

And in our last blog, we were exploring the city's sites . . .

Well in this blog were going to take you on a gourmet tour, plus reveal an artistic find!!!

Eating in Austin was fabulous. There were food trucks EVERYWHERE . . .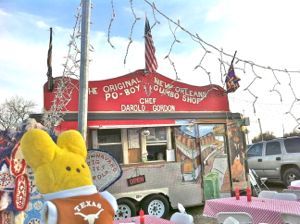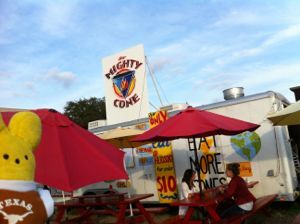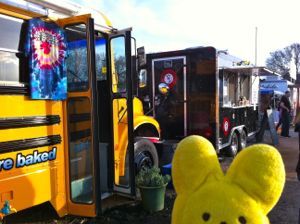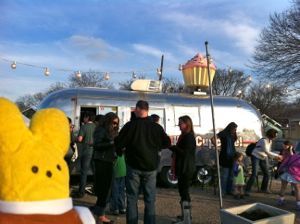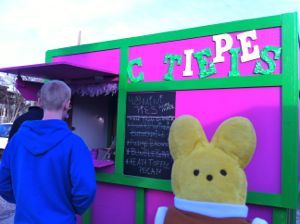 Salsa and hot sauce was in abundance . . .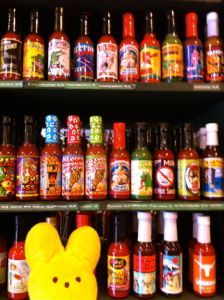 We had lunch at the historic Driskill and later partook in frozen yogurt downtown . . .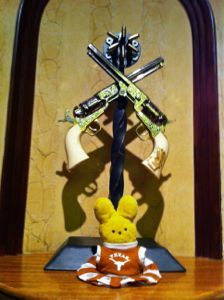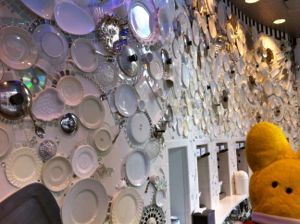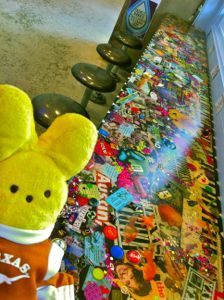 But the real thrill was the BBQ. Lots of the locals gave us great suggestions.




One of them was Franklin Barbecue which Bon Appetit magazine named the Best BBQ in America.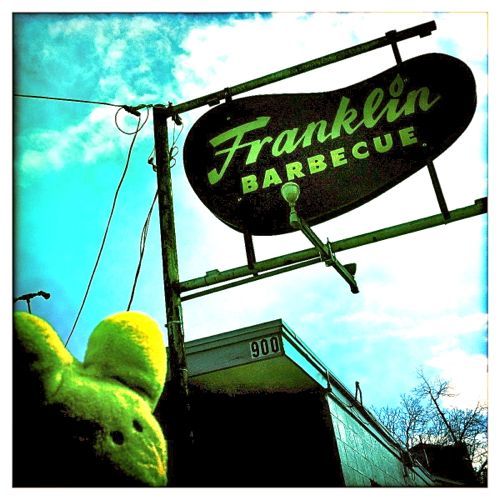 The place opened at 11 a.m., but when we arrived at 10:30, there was already a long line. Luckily, everyone was nice and no violence broke out . . .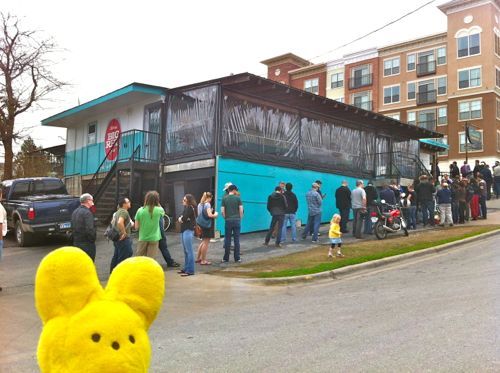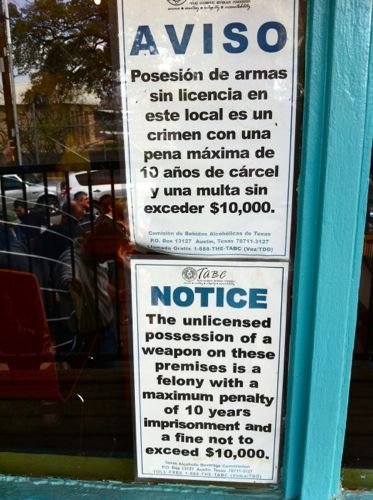 After waiting two hours, it was exciting to finally enter the inner sanctum . . .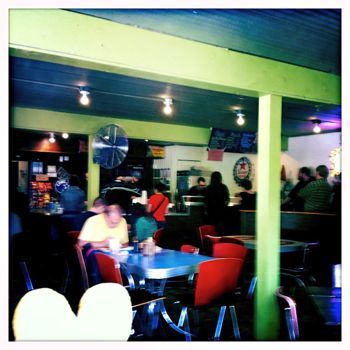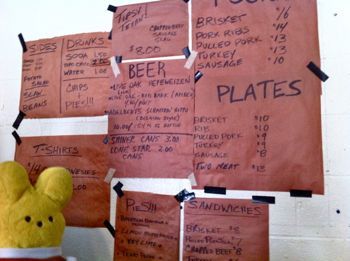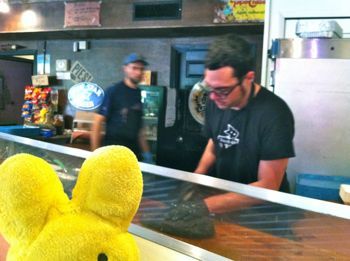 I'm not a fan of waiting in lines. So you ask,"Was it worth it? Is anything worth waiting TWO HOURS for?"

YES!!! It was totally worth it. The BBQ was the best. I especially liked the brisket with its perfectly spiced crust. Here's a before and after of the meal . . .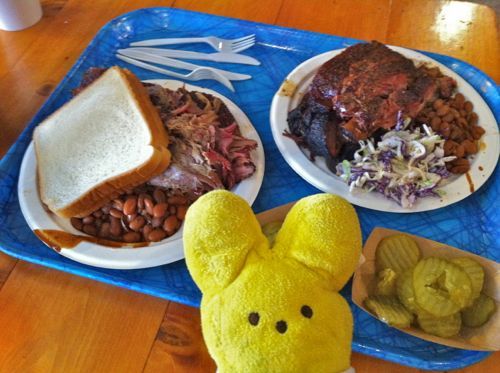 There was just so much, we couldn't eat it all! Sadly, not everyone could say the same thing. Half an hour after we got our meal, Franklin ran out of BBQ . . .




Yes, we were totally full. However, we weren't about to let that stop us from going to Amy's Ice Cream!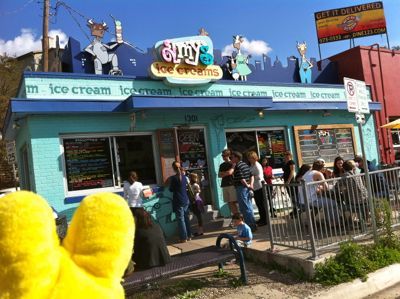 (I had coffee ice cream with crushed Heath Bar Crunch.)

Since we couldn't eat 24/7 (I know, I tried), we also found totally cool stuff like this . . .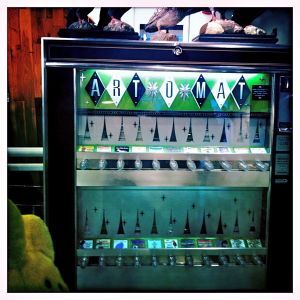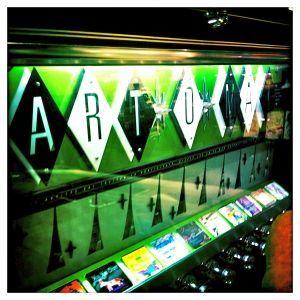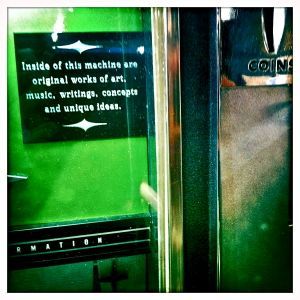 Wha . . . ??? YES! The Art-O-Mat sells ORIGINAL ART for five bucks!!!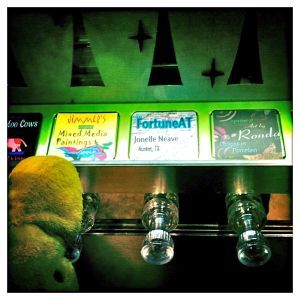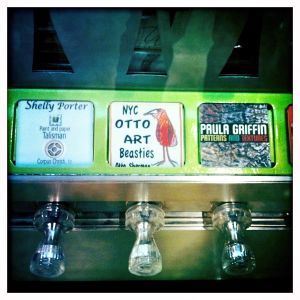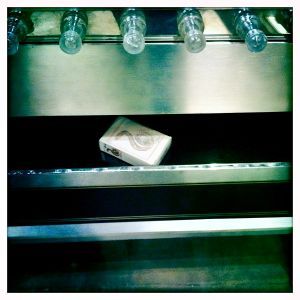 Here's the vending machine in action . . .


To find an Art-O-Mat machine near you, CLICK HERE.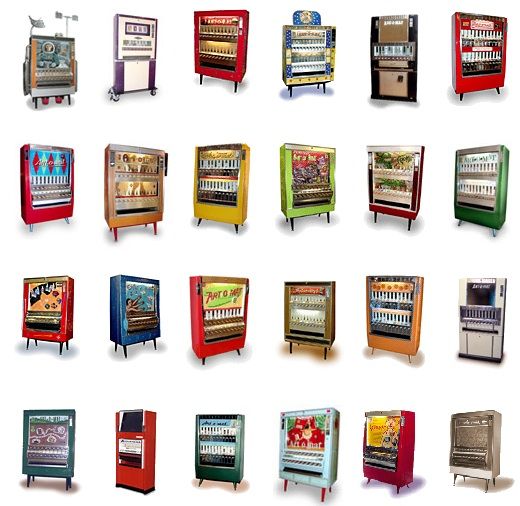 ----------------------


Disclaimer: No proofreaders were harmed (or even used) in the creation of this blog.

Want to check out Lisa's NEW AND IMPROVED website? SImply CLICK HERE.

Interested in having Lisa speak at your school, library or conference? CLICK HERE for more information.

Upcoming Events . . .

In March, I'll be at LitFest Pasadena, and in April, you can find me here . . .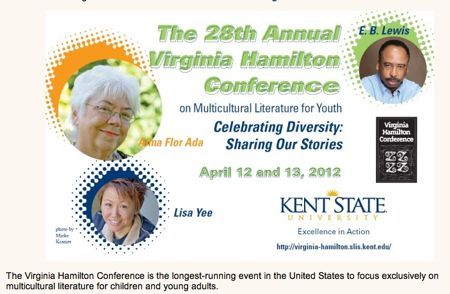 Lisa Yee
Subscribe to Lisa Yee's Blog and get her fresh baked blogs e-mailed to you!

Or you can click this for a RSS feed...