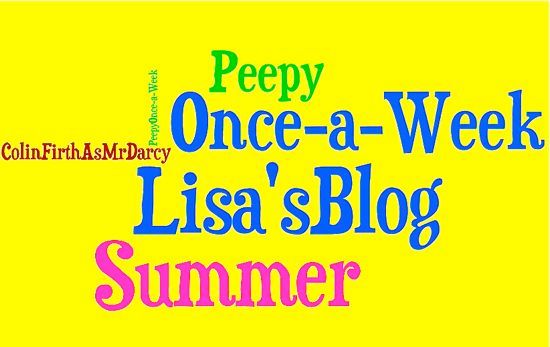 It was that time of year again. YES! The annual SCBWI Summer Conference.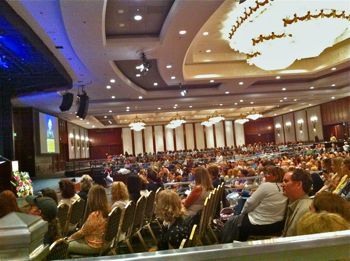 It kicked off with faculty party, where the literati gliterati gathered to mingle, practice their Olympic diving routines, consume small plates of food, and get briefed about the upcoming conference by Lin Oliver and Steve Mooser . . .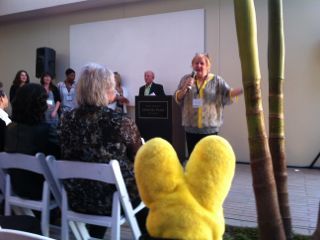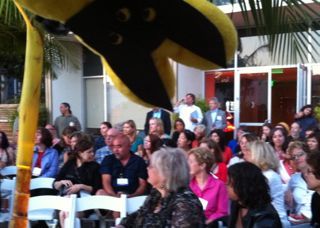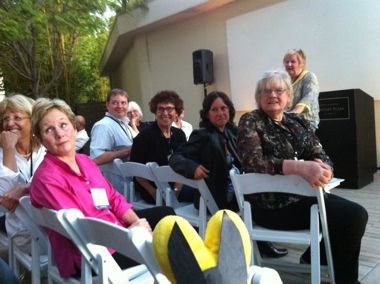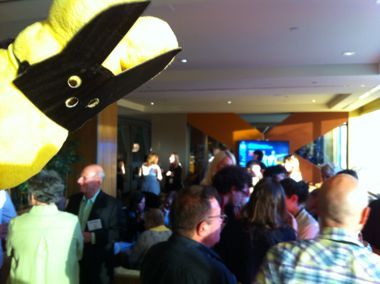 It was great fun seeing old (as in "we have met before," not as in "wow, look at those wrinkles") friends and new ones . . .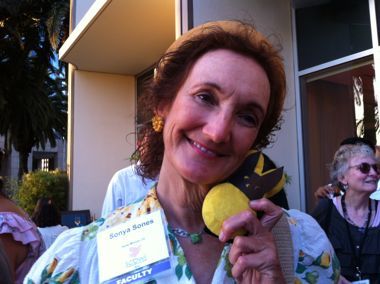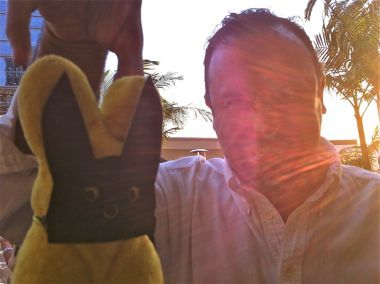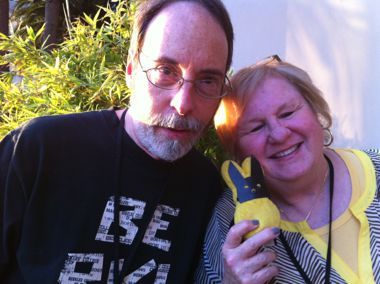 (That's Sonya Sones, there's Dan Yaccarino being mystic, and look -- Dan Gutman with Lin Oliver)

Hello, Candace Fleming! And here's Lee Wind with my editor Arthur Levine who/whom you will see often since he is an excellent mingler . . .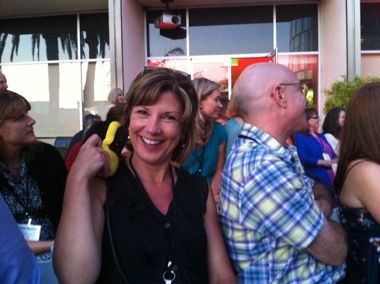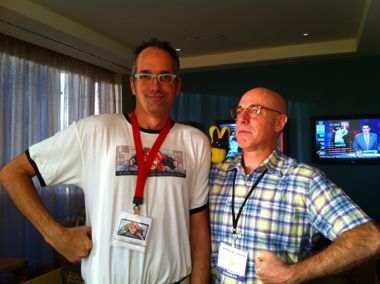 Well, well, there's E.B. Lewis again. (We hung out HERE not long ago), Jolie Stekly shares her pretty drink with BatPeep (I'm not sure where Peepy was) and Dan Santat is always generous about sharing his food . . .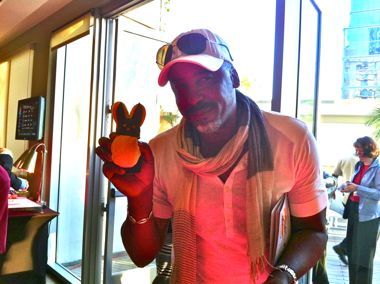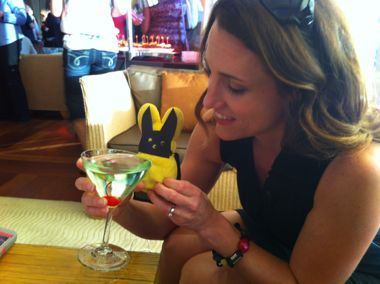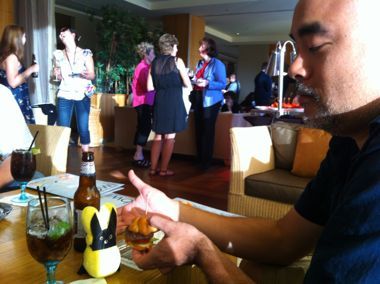 Agent Rubin Pfeffer offered to represent BatPeep, Lissa Price said hello, and Steve Mooser confided that he was glad BatPeep was there to make sure everything went smoothly . . .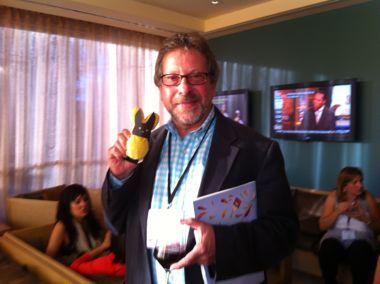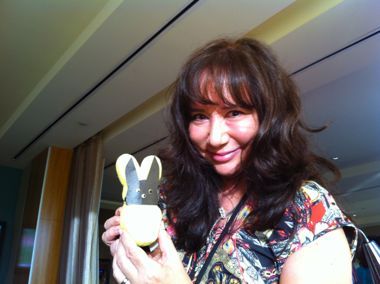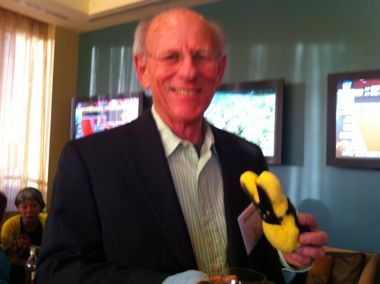 We came across our editor again, Arthur Levine, chatting and chewing with Grammar Goddess Martha Brockenbrough and Mathew Kirby who was afraid to speak, lest Martha catch a split infinitive . . .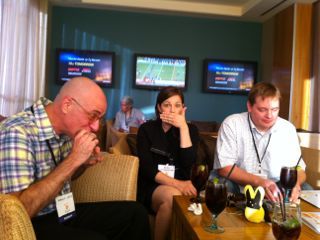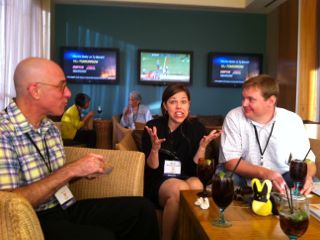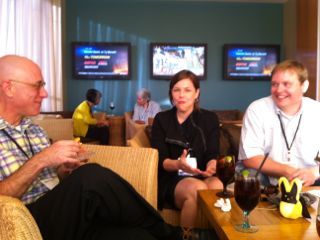 The next day kicked off the conference. (That was my attempt at a metaphor.)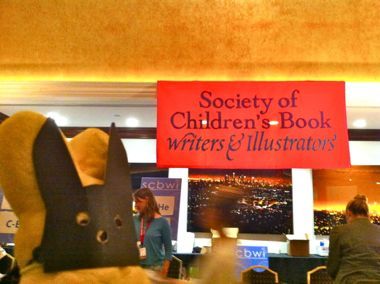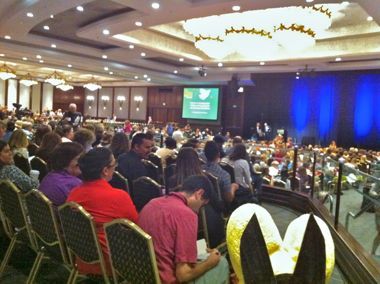 There were 1,242 attendees from 46 states and 15 countries. 171 were male, 941 were female, and 122 were undeclared. Oh, and we counted and there was only one BatPeep, plus there was a Eugene Yelchin, and a Lee Wardlaw, and a Nikki Grimes, and a Karen Cushman . . .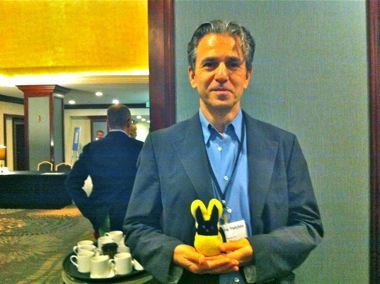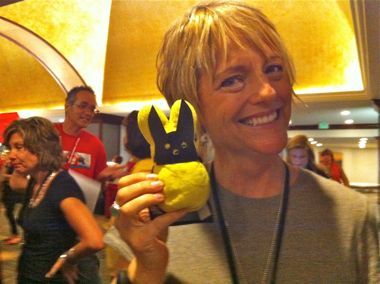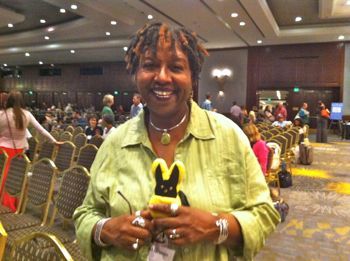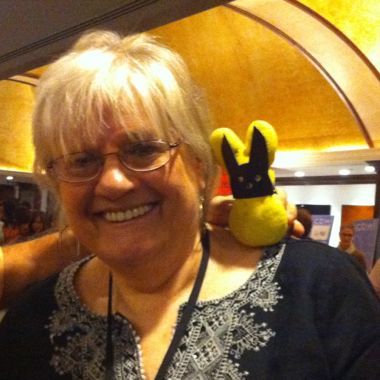 Gary Schmidt experienced his first BatPeep encounter, as did Bryan Collier and Patricia MacLachlan . . .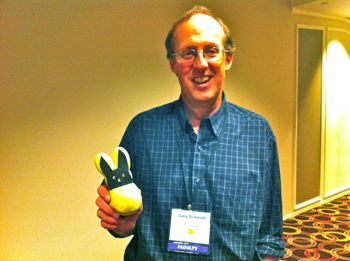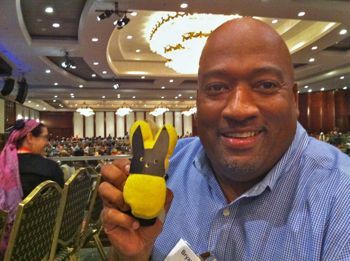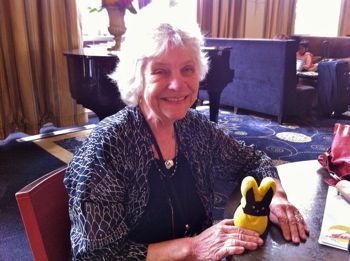 The opening keynote was delivered by none other than Arthur Levine! This is the glorious 15 Year Anniversary of his imprint, Arthur A. Levine Books, and he talked about the timelessness of some of books that he's edited . . .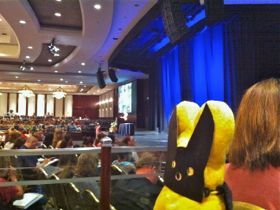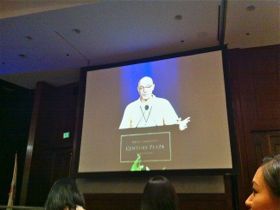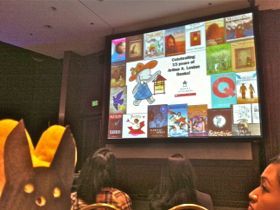 The books included The Arrival by Shaun Tan, the Harry Potter series by J.K. Rowling, The Golden Compass by Philip Pullman, and Millicent Min, Girl Genius by . . . ME!!!!!! Yes, ME!!!! Oops. Um. Sorry. I'll try to calm down now.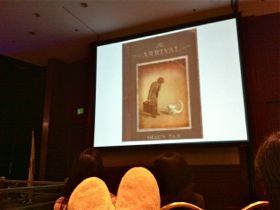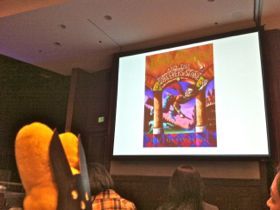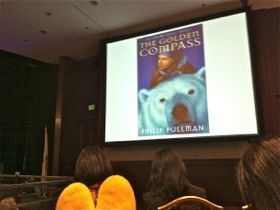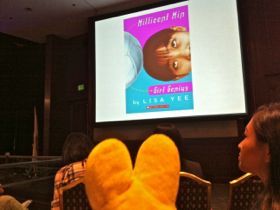 Here's Arthur and Moi in a totally casual museum-quality photo . . .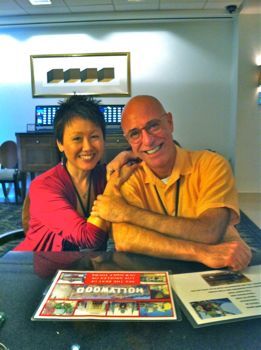 (Arthur pulled me out of the slush pile eons ago and we've been together ever since.)

Later, Tony DiTerlizzi (who has a spectacular studio and bathroom), gave an energetic keynote and bravely showed us his Luke Skywalker hair, and Ed Masessa and Bobbie Pyron fought over BatPeep, plus I signed an iPad!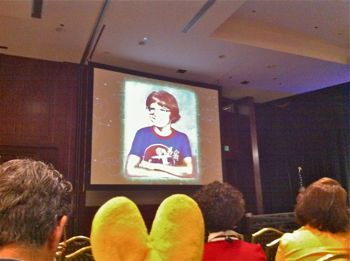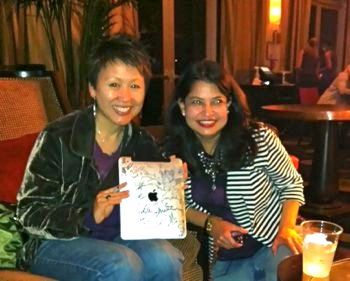 The SCBWI bookstore offered tomes by the distinguished faculty and sold millions and billions-ish of books that the authors/illustrators signed at the autograph party . . .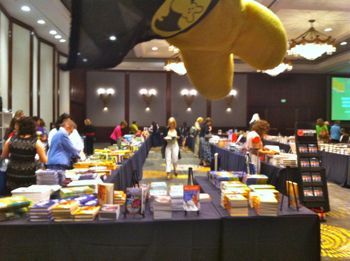 The SCBWI Portfolio Show is were lots of careers have been launched. Since we're on the SCBWI Board of Advisors, BatPeep and I got a sneak peek . . .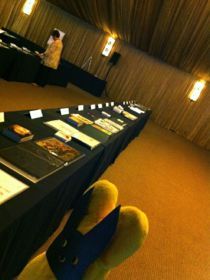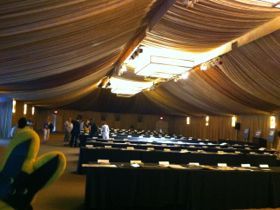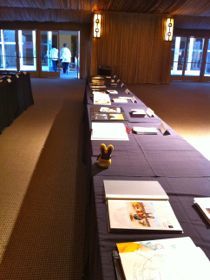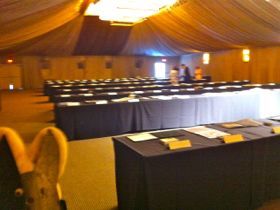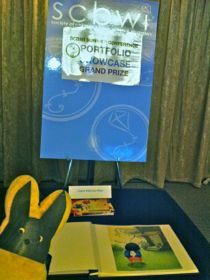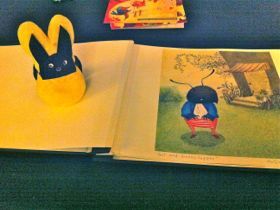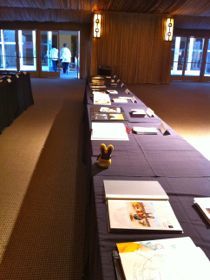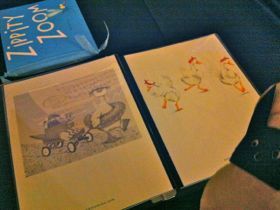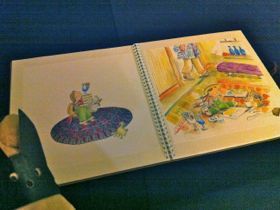 A separate committee selects who will be mentored by top names in the children's art world. Of course, the judges conferred with BatPeep before making their final selections . . .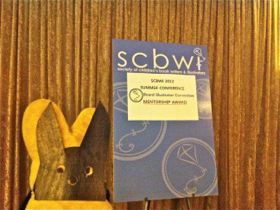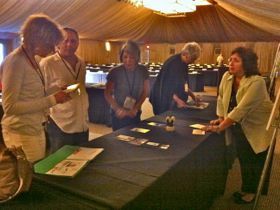 We interrupt this conference blog with this -- Whooooaaaa!!! Want to see THE CUTEST DOG IN THE WORLD reading her MOST FAVORITE BOOK? Then click here!!!!

We'll have more SCBWI in an upcoming blog, so stay tuned. And for a more coherent account of the conference, click here.


===========================

Wheeeee . . . BOBBY THE BRAVE (SOMETIMES) is now out in paperback!



You can get your copy here and meet Peepy and me . . .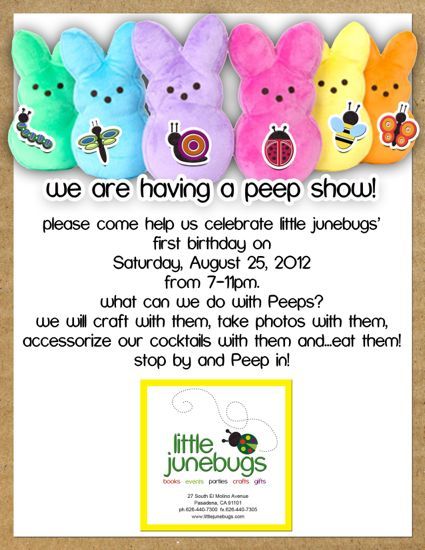 September events:

Brooklyn Book Festival

South Dakota Festival of Books


Disclaimer: No proofreaders were harmed (or even used) in the creation of this blog.

Want to check out Lisa's NEW AND IMPROVED website? Simply CLICK HERE.

Interested in having Lisa speak at your school, library or conference? CLICK HERE for more information.

Lisa Yee

Subscribe to Lisa Yee's Blog and get her fresh baked blogs e-mailed to you!

Or you can click this for a RSS feed...