Well, the big news is that this week I will be part of the NASA Social to witness the Space Shuttle Endeavour arrival in the Mojave Desert!



(Photos courtesy of NASA.)

You can bet that my next blog will be all about that!!!

Also, next Sunday, you can find me at the Brooklyn Book Festival. I'll be on a humor panel at 10 a.m., plus moderating the Guys Read Panel at 1 pm. More details are at the bottom of this blog, along with a link to the South Dakota Festival of Books, where I'll be the following week.



(Um. That's the GUYS READ: THE SPORTS PAGE. There was some shininess going on when I took the photo.)

In canine news, my dog is (in)famous. She made the hilarious DogShaming website!!!! To celebrate, she did this . . .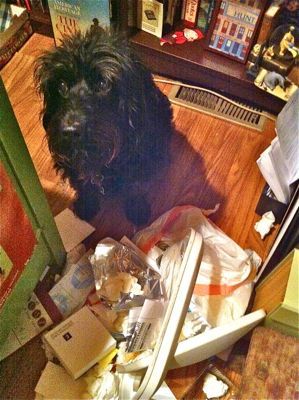 Now, I know what you're thinking. You're thinking, "Hey, Lisa. Isn't it that time of year again? You know, time for your Annual Summit with your Writers House agent at Disneyland?"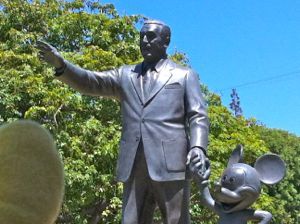 Well, you're right! For the past 12 or four years, Jodi Reamer and I have gone to Disneyland to, er, talk about publishing, and the economy, and books, and business.

Year One.



Year Two.




Year Three.




Year Four . . .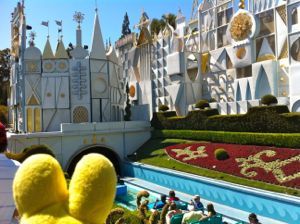 Fun fact: I once DROVE THE MONORAIL!!!!!



(When I worked at Walt Disney World as a Writer/Producer, they had this program for management called So You Are Burnt Out But We Want You To Have Fun So How's About You Do Different Things in the Parks. (Or maybe it was called something else.) Anyway, that's how I got to drive the monorail. And if you've heard the rumor that I overshot my stop and it was one of the rare occasions where the monorail had to back up, well . . . well . . . um.)

The Peter Pan ride is one of my favs . . .




It was a hot day, but still we climbed the Matterhorn . . .




Jodi had never been to Tom Sawyer's Island! It's now called Pirate's Lair, but it will forever be Tom Sawyer's Island to me. As a kid (and an adult) I loved running around and exploring the island.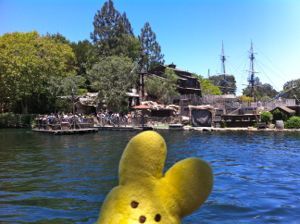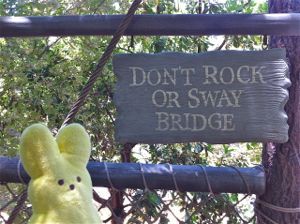 I would like a treehouse office, please.




Not only is Jodi and agent and a lawyer, but she's a black belt, and apparently a stuntwoman/Gold medal gymnast . . .




We found the treasure. That's right. I'm rich now.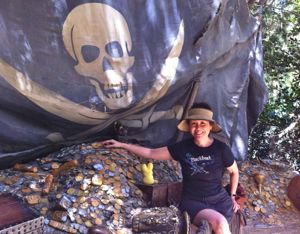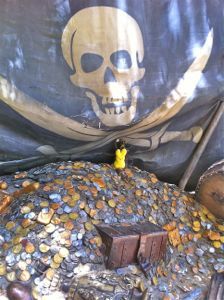 This knight took my gold, but Jodi and I were the ones thrown in jail!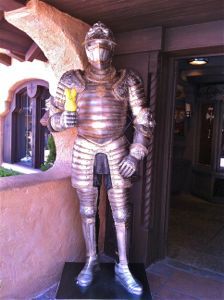 Peepy loved Toontown . . .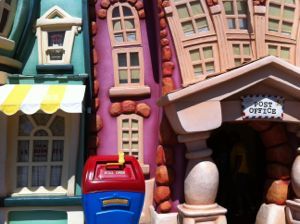 We headed to California Adventure for a New York Adventure. (Just checking to see if you are still awake.)




I LOVED the new Cars Land!!!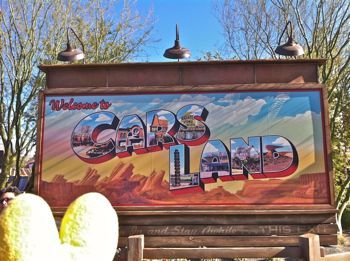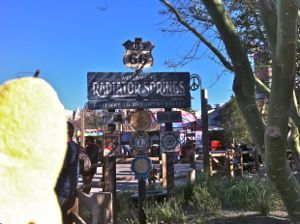 (The cones served food in . . . cones.)




Ah, another successful Annual Summit!!!





===========================

Wheeeee . . . BOBBY THE BRAVE (SOMETIMES) is now out in paperback!



September events:

Brooklyn Book Festival

Youth Stoop (Borough Hall Plaza/Columbus Park)

10:00 A.M. Humor Me. Franklin is a fourth grader with a big imagination and an alter ego named Frankie Pickle; fifth graders Lydia and Julie are best friends who observe "the popular girls" at their school to discover the code of popularity; and Robert is a normal fourth grader who gets into crazy situations! These hilarious characters spring from the minds of authors Amy Ignatow (The Popularity Papers), Eric Wight (Frankie Pickle series) and Lisa Yee (Bobby the Brave [Sometimes]), all of whom have an uncanny knack for writing laugh-out-loud funny, illustrated chapter books that elementary school kids love. Moderated by Lisa Graff (Mothership).

1:00 P.M. The Balls' In Your Court. Guys will want to get reading with humor author favorite Jon Scieszka (Spaceheadz, Stinky Cheese and others), Gordon Korman (39 Clues) and Joseph Bruchac (Wolf Mark) as they discuss the latest Guys Read Volume 3, which combines the great pleasures of sports and reading. Moderated by Lisa Yee (Bobby the Brave).


South Dakota Festival of Books

SATURDAY, Sept. 29
12 – 1:30 PM ~ SPECIAL EVENT — Holiday Inn, Starlite — Tea with American Girl author Lisa Yee — Lisa Yee, author of the Kanani series, will host a tea party for kids and adults that includes beverages and desserts, with a Kanani American Girl doll to be raffled at the event! TICKET REQUIRED ($15)

3 - 3:45 - WARP SPEED! Lisa Yee will be talking about her kids' novels, and strange and hilarious journey to becoming a bestselling author. FREE


Disclaimer: No proofreaders were harmed (or even used) in the creation of this blog.

Want to check out Lisa's NEW AND IMPROVED website? Simply CLICK HERE.

Interested in having Lisa speak at your school, library or conference? CLICK HERE for more information.

Lisa Yee

Subscribe to Lisa Yee's Blog and get her fresh baked blogs e-mailed to you!

Or you can click this for a RSS feed...