Look at this so totally cool present my dear intelligent chic friends at
Arthur A. Levine Books
sent! It's a lantern like their logo . . .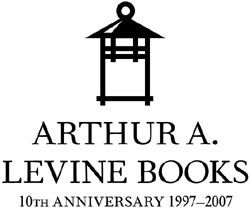 (Above: Lantern logo gift. I put a scary beast inside it.)
Speaking of Peepy . . . well, maybe we weren't but she certainly was. Ever since Peeps was the self-proclaimed Rose Parade Queen, she's been getting a little
full of herself
. It hasn't helped that one of my editors, the lovely and talented
Cheryl Klein
came to visit and she sat with Peepy in the magnificent throne I bought for $25 at an estate sale . . .
And then, if that weren't enough, my mom made a BOOK all about Peepy . . .
It's got oodles of pages and photos, like
Peepy on the Rose Parade float
. . .
Peepy with Julie Andrews
. . .
Peepy visiting all over the United States and
Canada
. . .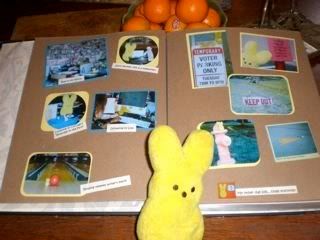 And much, much more. Sigh. I can tell we're going to have to do some Peep control around here so all this doesn't go to her head.
In non-Peepy related news, here's a fun interview that I did with
Jody Mace
about writing the
Millie Trilly
. Her dog and mine seem to be related. Here's Puppy . . .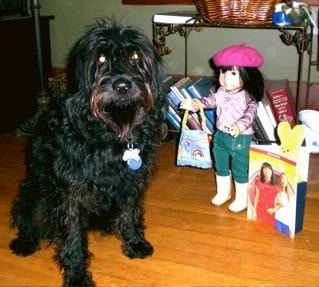 To see Jody's dog,
click on the interview!