My flight from Los Angeles to New York was cancelled. (And so were over 1,000 other flights to the east coast.) So I raced to another airport a million miles away and wormed my way onto stand-by.
This is where Peepy and I ended up . . .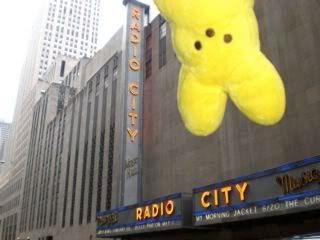 Yes! We're in Tahiti--or New York. I get confused.
We had a marvelous time with uber librarian/blogger Betsy Bird a.k.a.
Fuse #8
and editor/adverturess
Cheryl Klein
at The
Zipper Factory Tavern
. . .

(Betsy, in middle, not only served on the Newbery Committee, she also judged
this distinguished contest
. And not only is Cheryl a Senior Editor at Arthur A. Levine Books, but she served as
continuity editor
for HARRY POTTER.
Things got a little out of hand. But then, you know what those kid lit-types are like . . .
The next day I walked from my
fancy hotel
. . .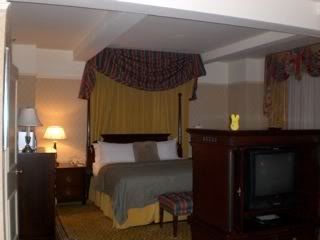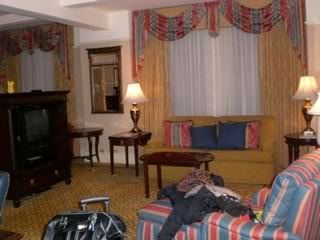 . . . to the
American Girl Place
. . .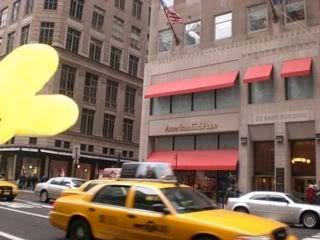 . . . to sign
GOOD LUCK, IVY
. . .
The book signing was great and I got to meet lots of new people! Peeps had a wonderful time, too. She really liked the BBQ set, and now wants one of her own . . .
Peepy also went to a couple parties . . .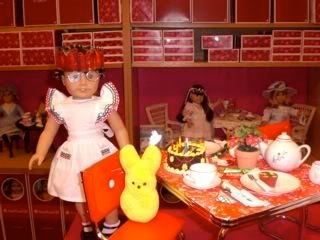 And she met her new BFF . . .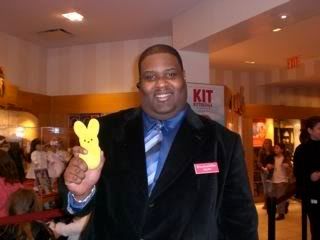 Next up . . . New York agents and authors and editors, oh my!
Subscribe to Lisa Yee's Blog and get her fresh baked blogs e-mailed to you!