At the dramatic conclusion of the
last blog
, I had surprised Teen with a trip to
New York
. . .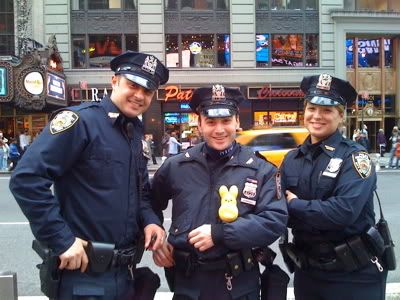 And yes, she was totally surprised, as in four hours into the flight surprised . . .
So, while on our wonderousitywoowoo trip, a Teen, a Peep, and Moi saw another
Broadway show
. . .
And took the subway everywhere . . .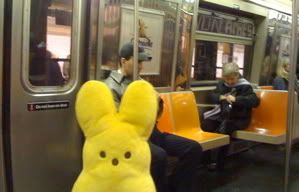 Teen went to the super-famous
Astor Place Hair
in the Village and got red streaks . . .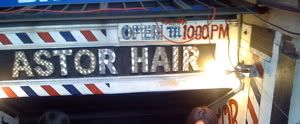 We went on a tour of
NYU
. . .
We met up with uber author
Elise Broach
-- her wonderful book WHEN DINOSAURS CAME WITH EVERYTHING just won the E.B. White Readaloud Award given by the
Association of Booksellers for Children
. . .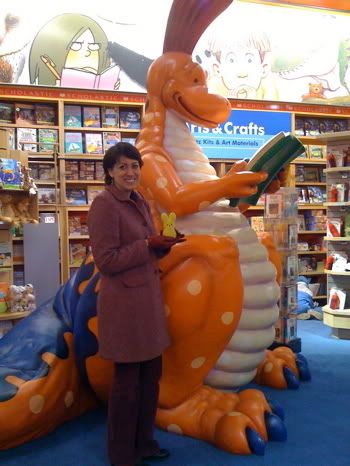 . . . and we had coffee (well, I had hot chocolate since I am self-caffeinated and have issues with
COFFEE!!!
) at the celebrity infused
Balthazar
(although the celebs were in hiding when we were there) . . .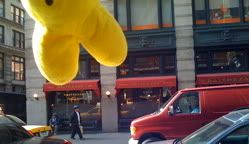 We went to
Books of Wonder
to see bestselling author/pal
Phil Bildner
sign books and host a
Teen Extravaganza
of singing and dancing and fun times. Plus I finally got to meet a teen-book-reviewer-pal-o-mine in person . . .
And we capped off our trip with an indescribable show called Furhefjbefjbefbsbfehbeb. Well, that's how I pronounce it. Others can say
Fuerzabruta
. Right before the show we bumped into my editor
Cheryl Klein
at a Korean fast food place . . .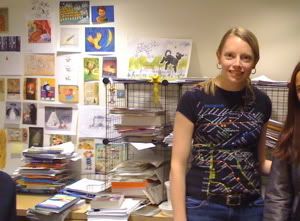 (Above: This is when we were in Cheryl's office earlier in the day. It is not the Korean fast food place.)
Peepy convinced Cheryl to join Teen, my brother and Moi for the show—which had been featured on
America's Next Top Model
the night before. (Had we gone the night before, I am convinced we'd be American's Next Top Model(s).)
The show happens next to you, above you, all around you. It's hard to explain. For the most accurate view of what we saw, hold your computer above your head, crane your neck and look up . . .
(These people were SWIMMING about two feet above us.)
It was a marvelous trip. One that Teen and I will remember, always.
Subscribe to Lisa Yee's Blog and get her fresh baked blogs e-mailed to you!