Last year, my wild and crazy pal
Jordan Sonnenblick
. . .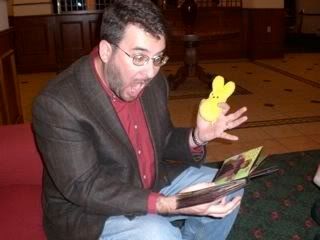 spoke at a school in Pennsylvania . . .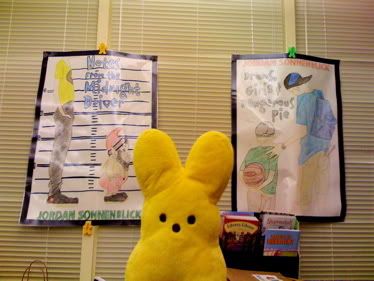 (Above: Actual posters from actual school.)
Then he played matchmaker, telling me about the wonderful school, and telling them about me. So one year later guess where I headed?
My traveling companion and I began our east coast trip with another glamorous airport meal . . .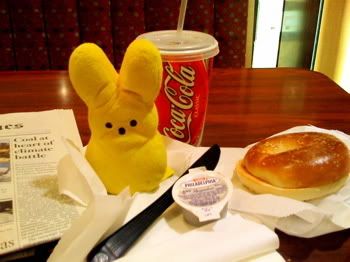 (Above: See the PHILADELPHIA Cream Cheese? Hint. Hint.)
Yes! You are so smart. We flew into to Philadelphia and then journeyed to beautiful West Grove, PA. Did you know that the area is the
mushroom capital
of the universe? Oh. You knew that?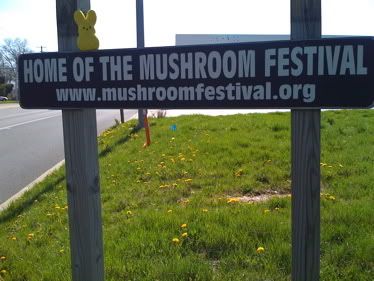 Well, did you know that we stayed at
Paris Hilton's place
? I was given room two keys. (One for me, one for Peep?) Unfortunately, at dinnertime, I left them both in the room we and got locked out . . .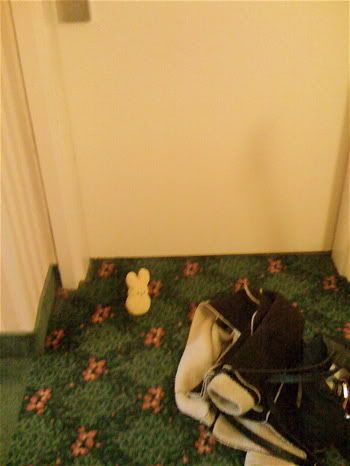 The next day I spoke at
this school
. . .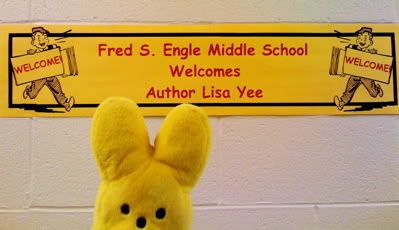 Here's the first of four assemblies . . .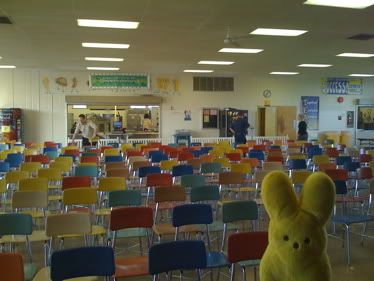 Um. Well, that was BEFORE everyone came in. Honest! The kids were so enthusiastic, and we had a blast.
Next blog . . . we're still in Pennsylvania and Lisa eats two lunches a day, plus Peepy gets a present. Also, Hillary and Barack are here in Pennsylvania, too. Both want Peepy as their running mate. However, Peeps says she wants the top job or none at all.
Subscribe to Lisa Yee's Blog and get her fresh baked blogs e-mailed to you!