After taking a day off to recover from the this
exhilaration/exhaustion
, Peepy and I journeyed a couple miles to Pasadena . . .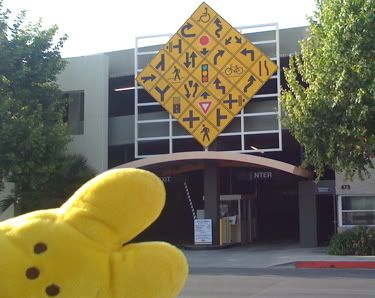 We had never been to the gorgeousfabulousawesome
Pasadena Public Library
before. (I live in
South Pasadena
, which is a separate city from Pasadena.)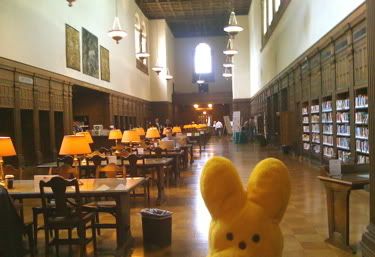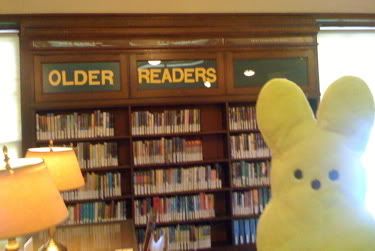 On this occasion, not only were we there to admire the books and building, but also to attend a board meeting for the
Children's Literature Council of Southern California
. (One of us is on the board.) It was our first meeting and a lot of fun . . .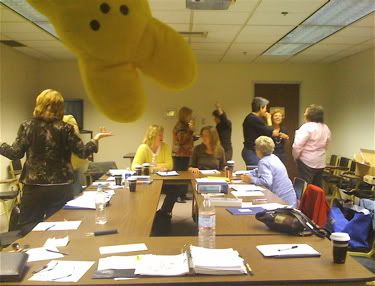 One of the big events coming up is the Fall Gala that will be held at the
Bowers Art Museum
and feature
Louis Sachar!
(Peepy and I volunteered to man the registration table.)
Another topic discussed was CLC's continuing support of Letters About Literature.
Letters About Literature
is a wonderful program run by the Center for the Book/Library of Congress.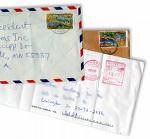 (Note: The letters pictured above were NOT sent by students. They are
Nigerian scam letters
.)
This year 59,000 students wrote to their favorite authors "explaining how the author's work changed their way of thinking about themselves or the world." The winning letters received state and national recognition and prizes.
This year, one of
North Carolina winners
wrote to Moi! Here's
Amber Parker's
letter about reading
MILLICENT MIN, GIRL GENIUS
.
Dear Lisa Yee,
Your book, Millicent Min Girl Genius, has really influenced me. I could really connect with the main character, Millicent Min. I could not believe how she was twelve years old and she was taking a college course. I was really surprised!
When I was reading that, I thought, wow if she can do that, then I can!
I was a little discouraged because I was getting grades on my school tests that I wasn't really happy with. I would get so mad at myself.
But when I read that Millicent was taking a college course at the age of 12, that really gave me a boost of confidence!
When the book said that Millicent couldn't handle it all that reminded me of what I go through sometimes. I have a lot to do everyday. Especially on Tuesdays! And it's just not easy sometimes. With Millicent Min, I imagine it would be harder because she's taking a college course, tutoring, volleyball, and hanging out with Emily, her best friend. But just like Millicent, I overcame it.
My Mom got a special folder for all my school papers, and got me a desk so I could have a quiet place to work. I also got a binder so I could be more organized with my school work. And I ended up having time for everything!
When I was reading this book it inspired me. It told me that I can do anything if I try.
Sincerely,
Amber Parker
Wow! Thank you Amber for writing to me and congratulations on your winning letter!!!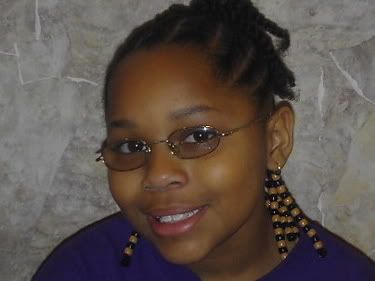 Subscribe to Lisa Yee's Blog and get her fresh baked blogs e-mailed to you!