Recently, I got my proofread copy of
ABSOLUTELY MAYBE
back from
my editors
. . .
This is what it looked like . . .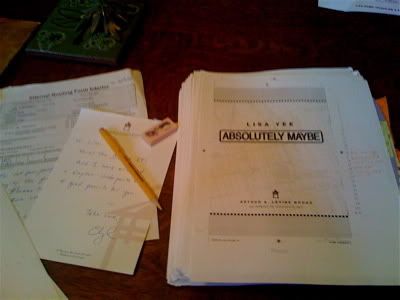 At this stage I am given a Captain Underpants eraser and instructed to wipe out any spelling/grammar/proofreader-y things I disagree with. I was all set to get started, when suddenly something important came up. I was overcome with the need to look up photos of
Suri Cruise
on Google Images. (I think she is so cute) . . .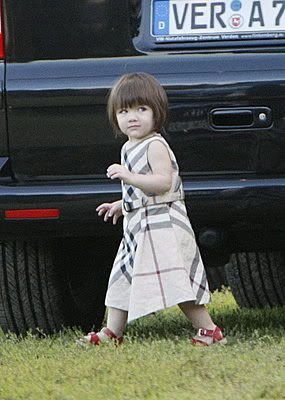 Sock Monkey
was not happy. He thinks I have a problem with procrastination. Which is ridiculous. I am very good at procrastinating. How about you? Do you ever feel like you HAVE to do something before you can do that other thing you really ought to be doing but you can't do that one thing until you've done the other thing first?
Despite Suri's cuteness, I finally did finish my proofing and now am now done with ABSOLUTELY MAYBE . . .
Good thing, because the next day I went to
Lindero Canyon Middle School
. . .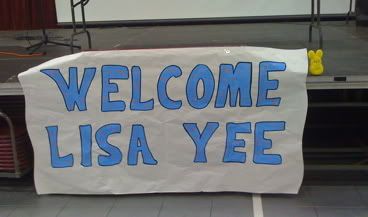 All the kids had read at least one of my books. Authors love it when this happens. That way you don't have to explain to them who you are and what you write and why you are there . . .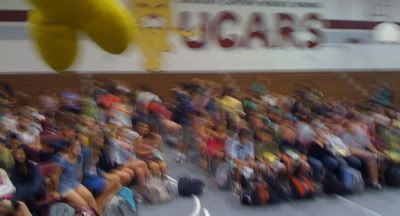 Peepy was particularly pleased with the hospitality, including a big box of pastries just for her . . .
On Friday I got to meet up with my pal, the talented
Dan Santat
. In addition to illustrating and writing books, Dan has his own Disney Channel Show. Here are
The Replacements
. . .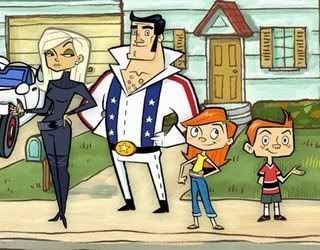 And here's Dan . . .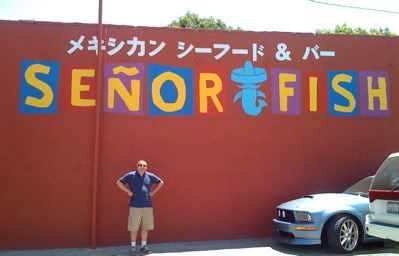 Dan and I may or may not be working on something together. If/when/perhaps it happens, I'll let you know!
Subscribe to Lisa Yee's Blog and get her fresh baked blogs e-mailed to you!