My first
Lunch 'n Len
with NY TIMES bestselling author
Len Mlodinow
went so well I decided to have another one right away.
Only, it's not the third Wednesday of the month. And it's not lunch. And it's not with a Len. However, it's kinda close. It's a LAUNCH 'n LIN. Yes! I attended a Book Launch Party!!!
You may know
Lin Oliver
as the Doyenne of the
SCBWI
. Or as the co-author of the
HANK ZIPZER
series along with
Henry Winkler
. . .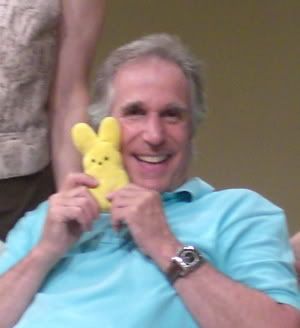 Or as a
movie producer
. But now she's also the sole author of a new series called
WHO SHRUNK DANIEL FUNK?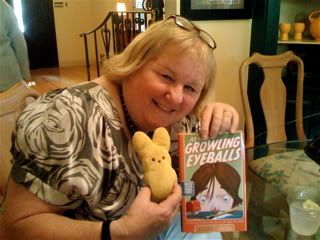 The party was a blast and all proceeds from the book sales went to the Los Angeles Library Foundation . . .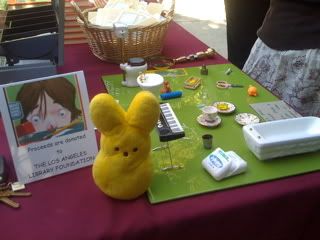 Lots of literary luminaries were there, including former film editor (River's Edge) turned poet/author
Sonya Sones
(check out her
photos
of authors) and Newberyesque-super-nice-guy
Sid Fleischman
. . .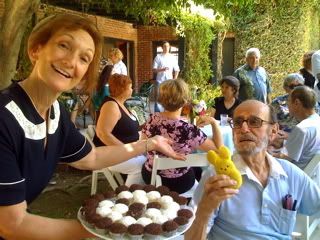 Securing a nice shady table (it was over 100 degrees) were Golden Kite-er
Marla Frazee
, fab editor
Allyn Johnston
, and Newbery-ite
Susan Patron
. . .
Instead of the usual author-reads-from-her/her-book Lin invited actor
Ross Thomas
(who voices Daniel Funk in the television pilot for the series) to read. Later, he hobnobbed with the glamorous guests . . .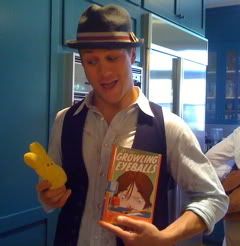 After the party, Family and I cruised over to
LACMA
. . .
(Above: That blur is Son leaping.)
It's right across the street from where I used to work in a former life --
Doyle Dane Bernbach
, the advertising agency . . .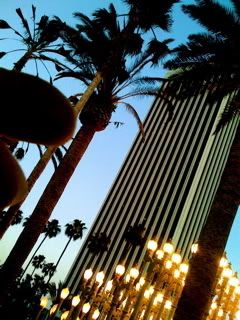 Ah, the memories.
Speaking of memories, author
Robin Friedman
asked me to recall what it's like working with the editor of
my good friend JK Rowling.
Here's
my reply
on her blog about both
Arthur Levine and Cheryl Klein
. . .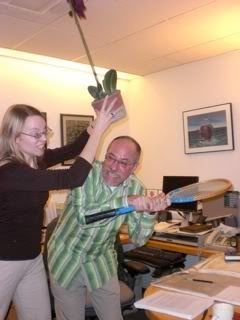 (Note: Despite the photo, both are lovely to work with. However, there are editorial differences from time to time that must be sorted out.)
And, oh! I'll be at ALA later this week. Here's where you can
find me!


Subscribe to Lisa Yee's Blog and get her fresh baked blogs e-mailed to you!