My friend authoress
Julia DeVillers
. . .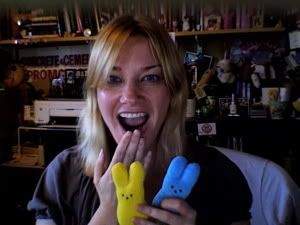 . . . is visiting from Columbus.
Last year at this time, I was the Thurber House Children's
Writer-in-Residence
and Julia was showing me around her town. Now it's my turn. So of course we headed to
Vroman's
in Pasadena.
Luckily for us, on this day Peepy's pal
Paula Yoo
was there to talk about her book
GOOD ENOUGH
. . .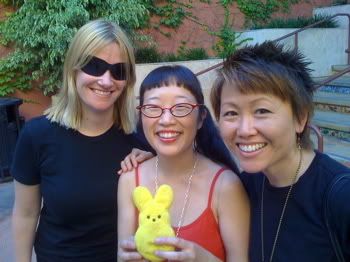 Only, Paula made me feel like a slacker. I mean, not only did she read from her novel, but she
PLAYED THE VIOLIN
. Sigh. The only thing I know how to play is my iPod, and even then
I get confused.
Here's Paula wowing us (she's the tiny red speck) . . .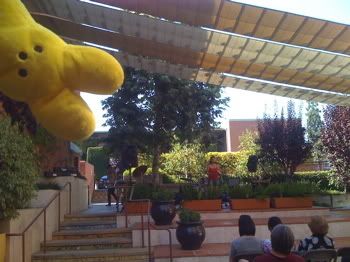 Speaking of dynamos,
Peepy
considers herself quite the fashionista . . .
She already hangs out with celebs, so she has cred . . .
Susan Sandmore
and
Phil Bildner
and others have sent this . . .
Great. Now Peepy wants her own fashion reality show . . .
She says her fans inspire her. When they give her presents . . .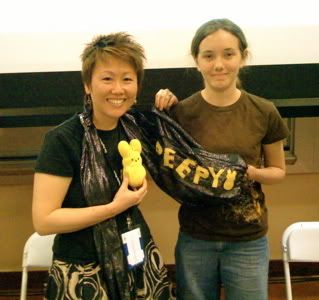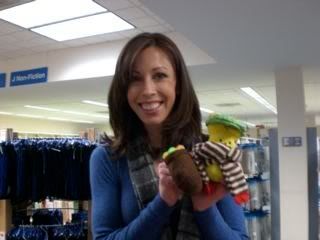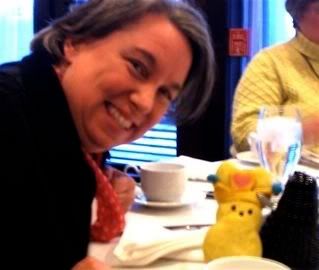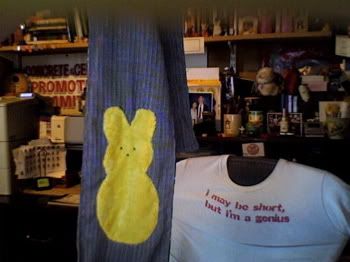 Plus, Peepy often reminds me that she has her security team to ward off the peeparazzi . . .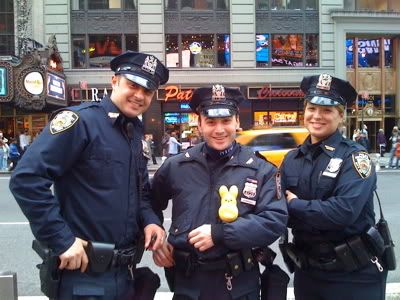 Now, if only she could get
someone
in the fashion industry to sponsor her . . .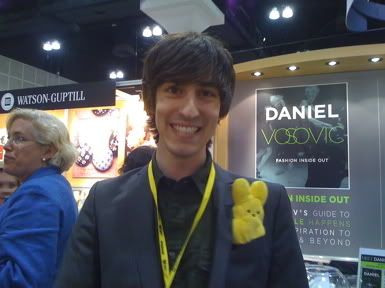 Subscribe to Lisa Yee's Blog and get her fresh baked blogs e-mailed to you!