Peepy and I braved the Los Angeles freeways not long ago. Our destination: The
La Puente Public Library
. . .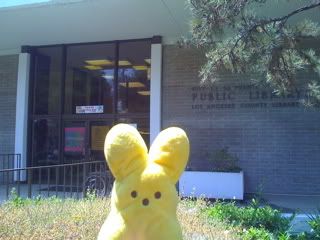 . . . where we were set to speak to Tweens and Teens . . .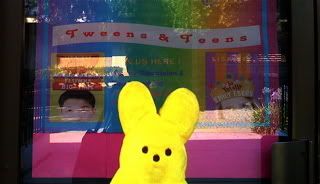 I got there totally tres ahead of time, so I was able to review a manuscript for the
SCBWI National Conference
. Earlier in the week I had every intention of critiquing manuscripts at the beach . . .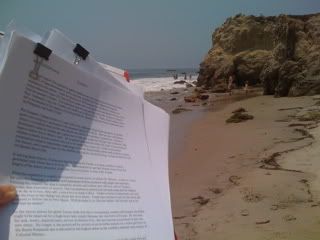 Only, it sorta never did happen. I mean, how could it with scenery like this . . .

Oops. I mean, with scenery like this . . .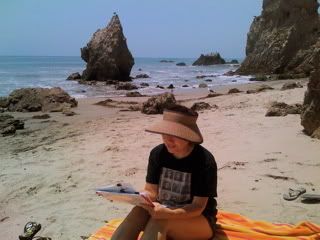 Back to the library. Super Librarian Monique invited us to the back room before it was time to speak. While we were waiting, this arrived . . .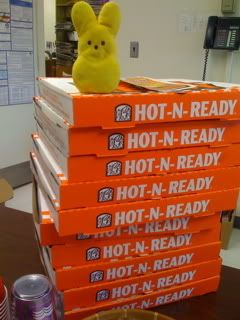 Yes! Pizza! Lots of pizza! That Monique is one smart librarian. Give them pizza and they will come.
We had a WONDERFUL time talking to the kids. Here are some of them. And that's Monique holding Peepy . . .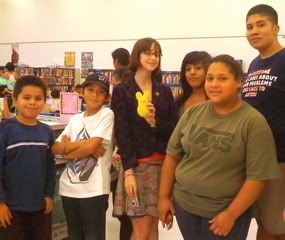 One of my blogger pals showed up, too! For more about what went on, check out Marivee's post by
clicking here
.
Before we left, Peepy had something she really wanted to do. She checked out the bookshelves to see where her book would go . . .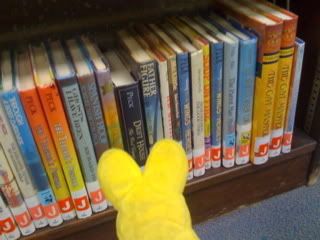 She was thrilled to see that she'd be next to her good friend,
Richard Peck
. . .
Now all she has to do is write the book, get an agent, and find a publisher!
Subscribe to Lisa Yee's Blog and get her fresh baked blogs e-mailed to you!