Okay, so while I'm sweating over my revision of JUST BOBBY, the first of my chapter book series, Peepy is out gallivanting around town.
First she went here . . .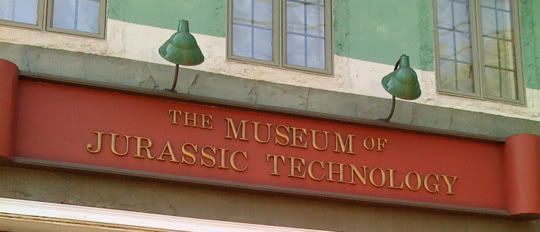 This
amazing museum
is like entering some eccentric scientist/artist's Victorian mansion. You wander from room to room and admire things like the miniature
trailer park exhibit
or the portraits of
Soviet dogs in space
or exquisite
microminiature sculptures
, like this one of Goofy standing on THE HEAD OF A PIN . . .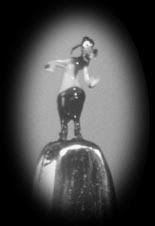 Oh, it's all sooooo wonderful! Plus, they have a tea room and free cookies. Or so Peepy said.
Later, she wandered onto the set of an upcoming Eddie Murphy movie called
A THOUSAND WORDS
. . .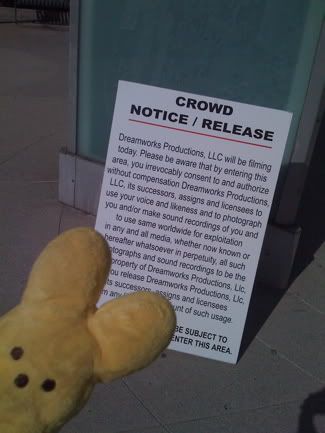 (In honor of the movie, this blog will be EXACTLY 1,000 words! Sort of.)
Peeps stood around hoping to get discovered . . .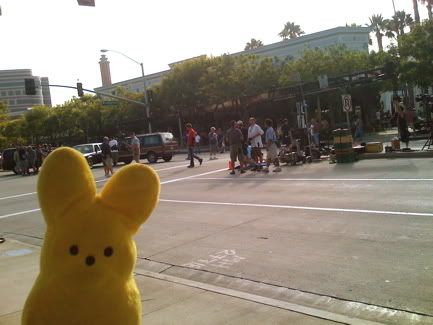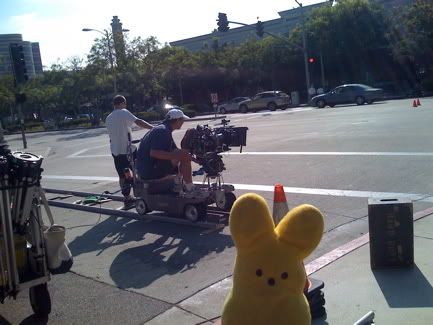 Alas! It was not to be, yet. So she consoled herself by going to the
Apple Pan
. . .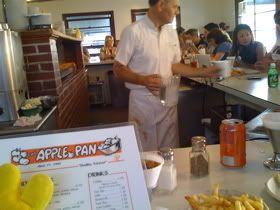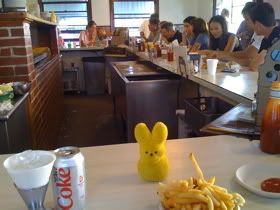 . . . and then
Junior's
for dessert . . .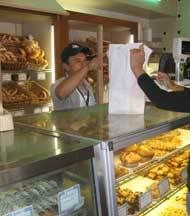 It's not fair! She has all the fun while I am revising, revising, revising. At least I got this to keep me company when Peepy is away . . .

It's my own microminiature mini-me, drawn by
Dan Santat
who's illustrating my BOBBY series!
Okay. I gotta get back to my writing now.
Subscribe to Lisa Yee's Blog and get her fresh baked blogs e-mailed to you!