I loooooove to read. Reading is one of the things that defines me.
Recently I inhaled a couple of great novels. This one's by
Sally Nemeth
. . .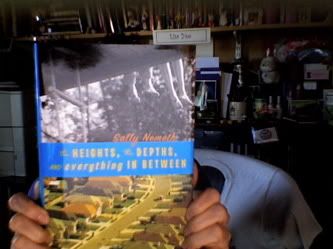 And this
ARC
is by
Elise Broach
. . .
Now, both are written by friends of mine. Which actually made it difficult to open the books. When you read stuff that your friends write, you/I always think, "What if I don't like it? Then what will I say?"
Luckily, I adored both novels. Phew!!!
What if you couldn't read anymore -- but could still write? No, this is not one of those "can never happen" conundrums. It really happened to author
Howard Engle
.
He tells us, "Before I started writing I was a reader. I read widely, everything from the John, Mary and Peter primer of my early childhood to Corn Flakes boxes when there was nothing more inspiring handy. I've been a reading junkie since public school."
Click here
to hear his story.
I'm a reading junkie, too. Behold my my shelves of I-need-to-find-the-time-to-read books . . .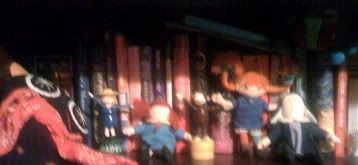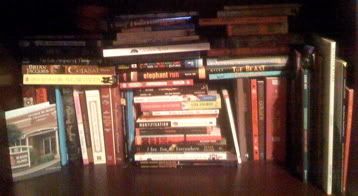 This week I'm working hard of the revision of JUST BOBBY THIS TITLE MAY CHANGE. Here's my notebook (I didn't draw the cover, but pretend I did) where I stash notes about the book. Like when editor
Arthur Levine
and I met at
ALA
to discuss it . . .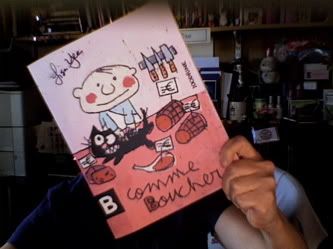 Here are some notes, cleverly swirly-gigged so you can't see how
random
they are and what bad handwriting I have . . .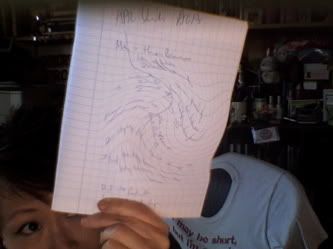 Speaking of revision, I'll be teaching a Revision Workshop at the coming-up-really-soon
SCBWI National Conference
. In addition to the workshop, I'll be on a
Humor Panel
and on an SCBWI Success Stories Panel. Plus, I'll be taping a
Reader Girlz
YouTube video about
ABSOLUTELY MAYBE
, my upcoming YA novel, plus plus I'll be doing eight manuscript critiques, plus x 3 I'll be signing at the autograph party and attending the Board of Advisors annual meeting.
But not all at once.
Subscribe to Lisa Yee's Blog and get her fresh baked blogs e-mailed to you!