ICAN'TBELIEVEITHAPPENEDAGAIN!!!!!!!!
Um. I was working my chapter book series, NOT BOBBY TITLE TO BE CHANGED, when the computer asked me if I wanted to UPDATE.
UPDATE? Well, sure, why not?
This is why not . . .

Yep. That's what my computer screen looked like.
Yep. I destroyed my computer.
Now, some of you may know that I have a history of bad computer karma. Like when I
wiped out my computer
and then less that 48 hours later,
did it again.
Or when I did Find/Replace, only I accidentally inserted the word "long" in every blank space of an ENTIRE novel. And then hit SAVE . . .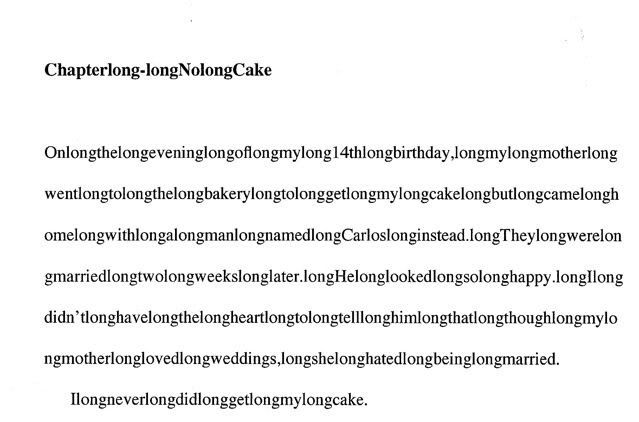 Or when I
broke my iPhone
.
After my last computer fiasco, many of you suggested I get an external hard drive to back up all my files. Well, I'm here to tell you that it doesn't work. I know. I got one . . .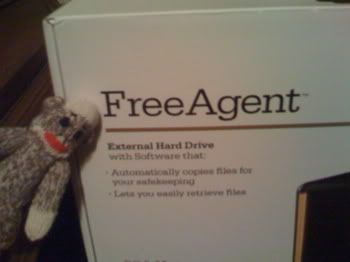 Um . . . but I never took it out of the box. Therein could be the problem.
So we had to call up Michael, my computer guy . . .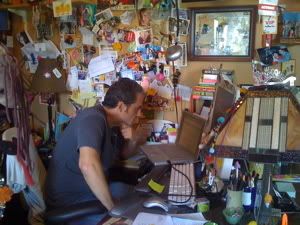 He said it wasn't my fault this time!
But it took two days to sort through everything. And Michael even had to hook up the bad computer to my old laptop . . .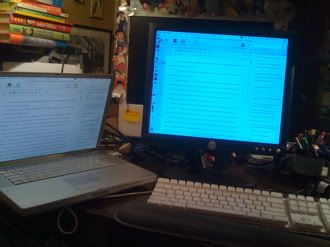 Plus he asked me to find some old software . . .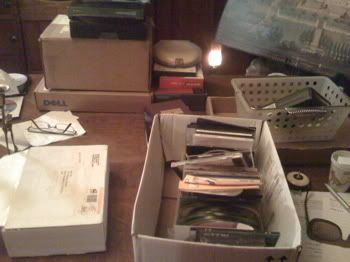 . . . which was not in this pile and is apparently still hiding in my house. So we had to buy new stuff.
Here's Michael hard at work . . .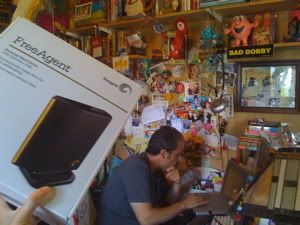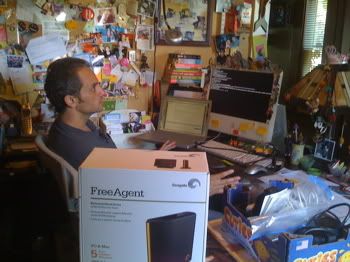 Then Michael explained computers to me. Only what I heard was,"Your hardrive jrerawejhwew again uyrhey systems folder nhsdhuha don't do that kererjejrienn Time Machine kjkjimdkpaiii software jekjkejjerer how could you herjhrehuncjeioapouok?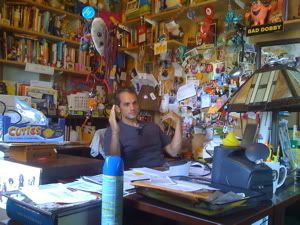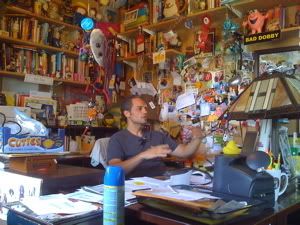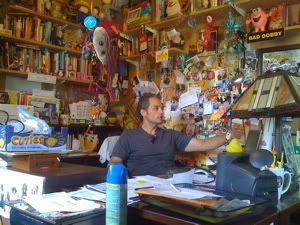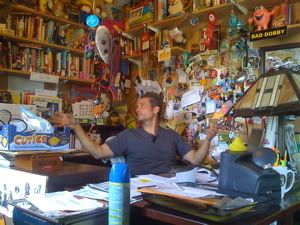 I smiled and nodded like knew what he was talking about. Puppy didn't even pretend to be paying attention . . .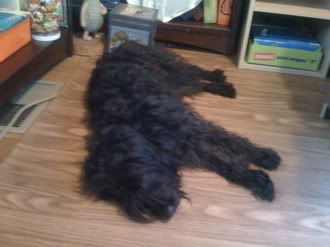 The good news is that my computer is back up!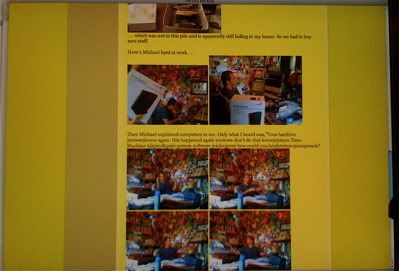 Thanks Michael. I'm going to try really hard not to destroy anything. I promise.
Subscribe to Lisa Yee's Blog and get her fresh baked blogs e-mailed to you!