Well, after my tech guy
fixed my computer
. . .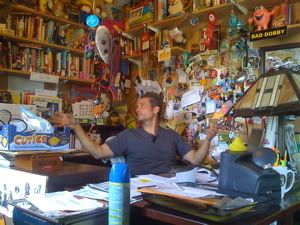 Sock Monkey
reminded me that I had a deadline looming.
Yes, I owed my lovely editors
Arthur Levine
and
Cheryl Klein
. . .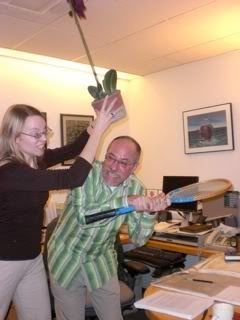 . . . a revision of JUST BOBBY TITLE TO BE CHANGED ILLUSTRATIONS TO BE DONE BY
DAN SANTAT
. So, Sock Monkey suggested that we rewrite in a different location. Since he is so wise, I went along . . .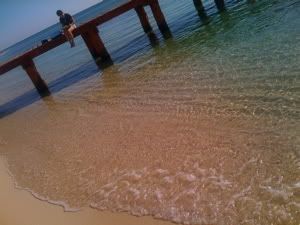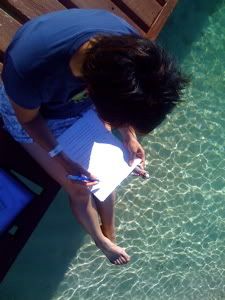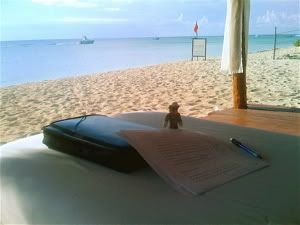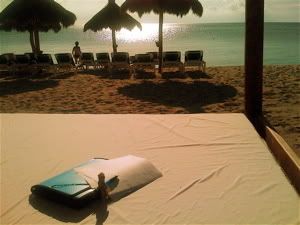 All this rewriting was really really hard. While I pressed forward, Sock Monkey needed to take a break . . .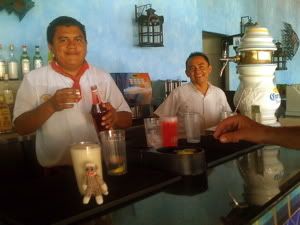 While Sock Monkey was having a libation and I was still working,
Peepy
got bored. So she ventured out on her own . .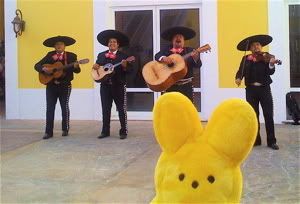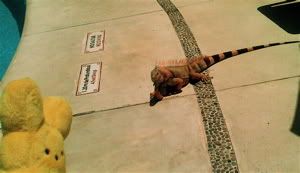 Can you guess where we were?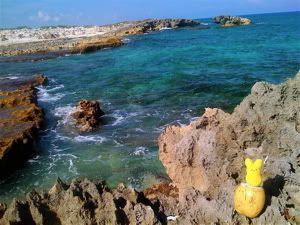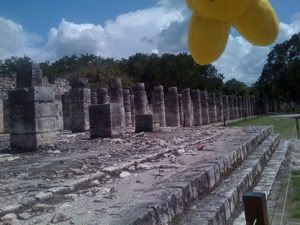 Peepy will let you know on our next blog.
Subscribe to Lisa Yee's Blog and get her fresh baked blogs e-mailed to you!