Okay. So while
Sock Monkey
and
Moi
were
working hard
on a revision of JUST BOBBY TITLE TO BE CHANGED . . .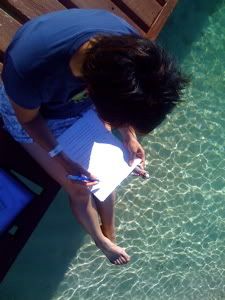 . . . someone else was gallivanting all over the
Yucatan Peninsula
(just ahead of
Gustav
) . . .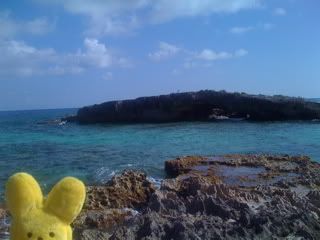 Peepy did a lot of shopping and made many friends . . .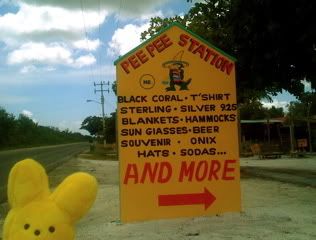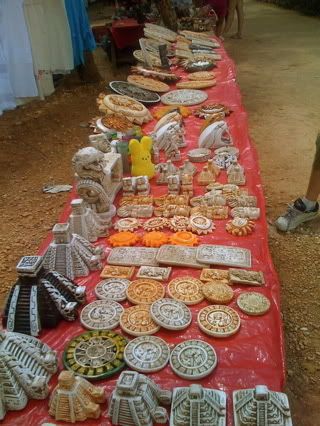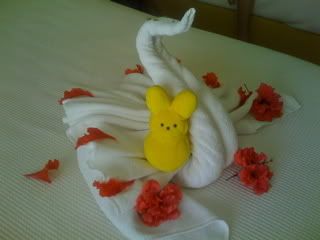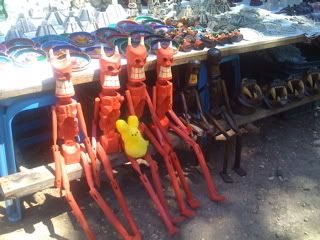 She also got in trouble . . .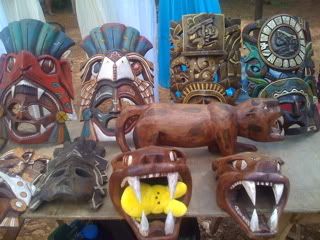 She swam in the incredible stalagmite -- never sure if that the one for upside-down things -- swimming well . . .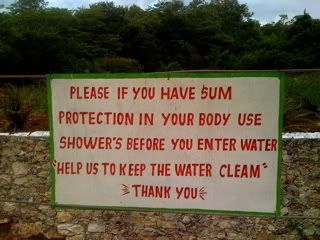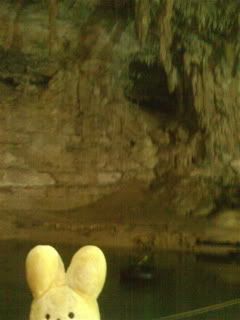 And of course, Peeps saw the breathtaking Mayan Ruins of
Chichen Itza
(when I was a kid I thought was called "chicken pizza") . . .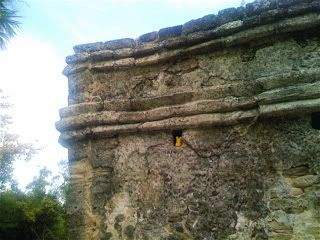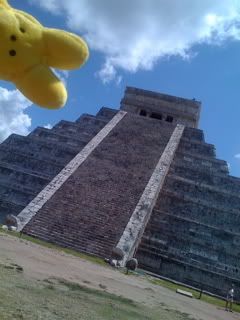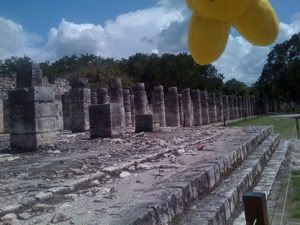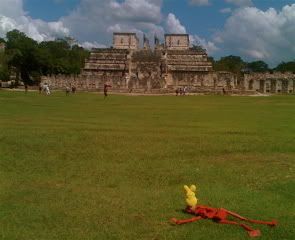 Oops. We've run out of space again. Check in next time to see the lovely handcrafted item Peepy commissioned. Also, check in to see if I've made my Friday deadline. Eeeeeeeeek!!!!!!
Subscribe to Lisa Yee's Blog and get her fresh baked blogs e-mailed to you!