In our
last blog
, Peepy was shopping and making friends with tour guides . . .
One evening she met a local craftsman who agreed to custom design a belt for her . . .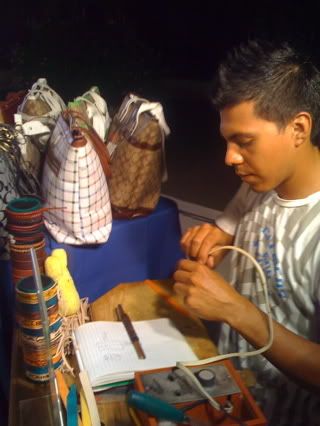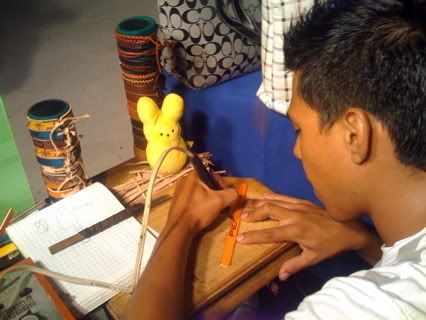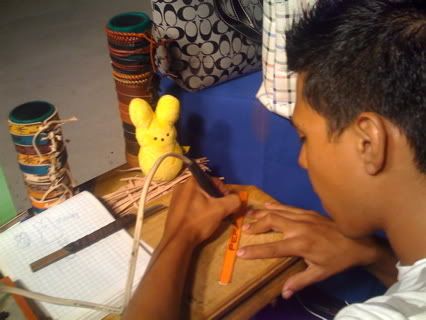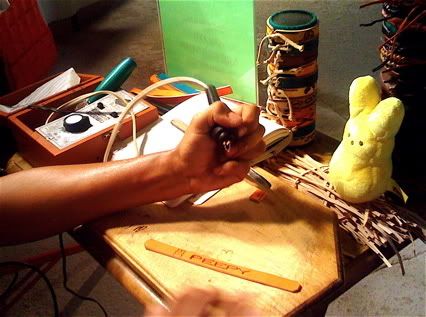 Doesn't she look tres chic . . .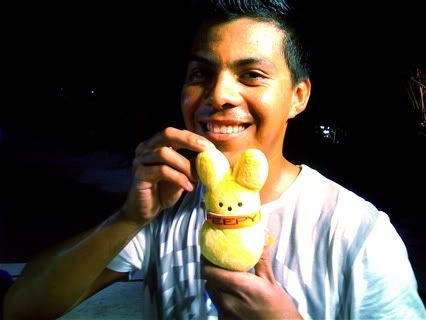 While at the Mayan Ruins, Peeps thought she was being funny by sitting on this guy's head . . .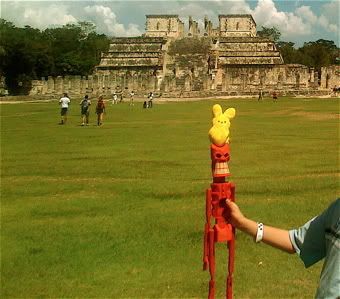 On the airplane ride home, he put a curse on her . . .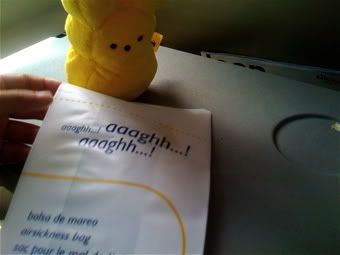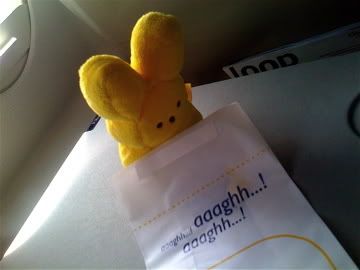 (The words on the barf bags are universal!)
Peeps is recovering nicely, thanksforasking. Oh, and did Lisa finish her revision of JUST BOBBY TITLE TO BE CHANGED? The answer is . . .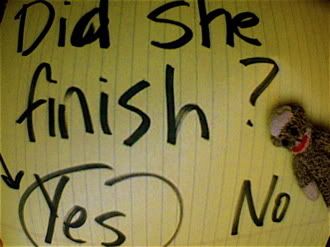 Speaking of books, what do you think
about this?
Subscribe to Lisa Yee's Blog and get her fresh baked blogs e-mailed to you!