Note: This blog is dedicated to
Barbara O'Connor
who will figure it out someday, I am sure.
Recently, the First Annual Official iPod/Projector University of America and France and
the Yucatan
was held in
South Pasadena
on the satellite campus. Er, that would be at my house. Despite
Apple's protests
, I used
my vast knowledge
of iPodology and taught the class.
For years I've been traveling around the country toting my handy iPod and 2.3 pound projector and giving presentations . . .
(Above: Not seen--me giving the presentation.)
So far, no one has been injured. Well, I was, but that was a
a while ago
. . .
The class description was thus: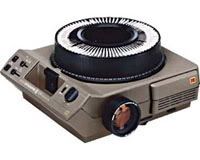 Throw away your slide carousel and laptop. Learn how to do power point and photo presentations using your iPod. There will be a lunch component.
Because so many students wanted to enroll I could not take them all. So I only took the best looking ones. They were: Illustrator of my upcoming chapter book series and creator of the Disney Channel's
THE REPLACEMENTS
,
Dan Santat
, multiple
award winner
Marla Frazee
, and talented author of an
upcoming biography
of Harper Lee,
Kerry Madden
. . .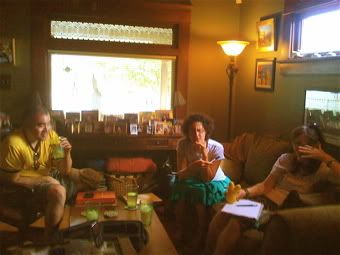 Here is my projector and here is Kerry admiring it . . .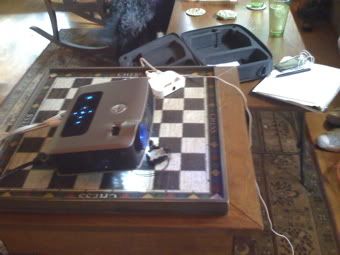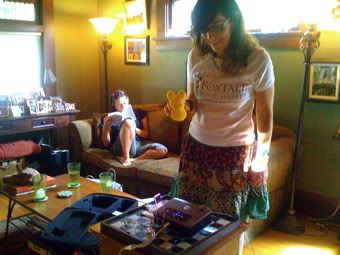 (Above: The person sitting in the back slacking off is
Amy Goldman Koss
. She only came for the lunch component and therefore we kept her away from Peepy
because of this.
)
Since the Official iPod/Projector University of America and France and the Yucatan has seen recent budget cuts, I didn't have a nice screen like this one
when I was
Children's Writer-in-Residence at Thurber House . . .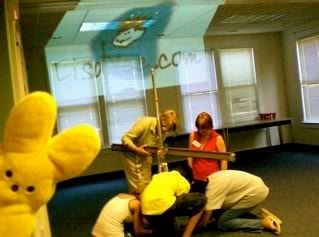 So we used the wall . . .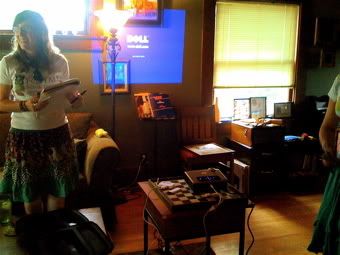 The students were quiet adept at uploading/downloading their presentations from their laptops . . .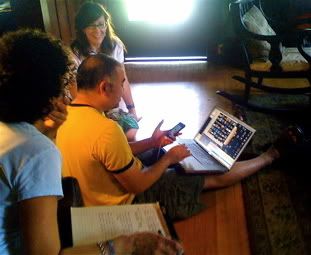 Later we moved into the computer lab for further instruction . . .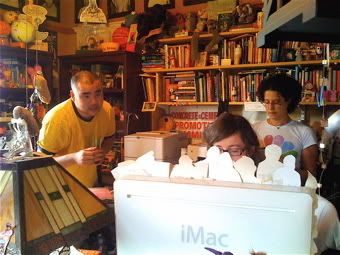 Marla got extra credit for taking notes with nice neat handwriting . . .
Once everyone became iPod/projector geniuses, it was on to the celebratory lunch component at
Mike & Anne's
. . . !!!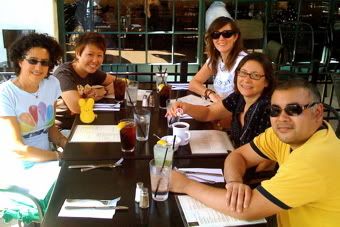 Subscribe to Lisa Yee's Blog and get her fresh baked blogs e-mailed to you!