It's that time of year again!!!
No, not the annual
blowing up
of the Pumpkin Peeps, although that will happen on Halloween.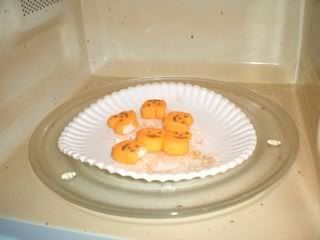 It's time for the
Thurber House
Children's Writer-in-Residence applications!!!
The winner receives one glorious month of living in James Thuber's childhood home in Columbus, OH. Peepy and I LOVED it when
we were there
in 2007 . . .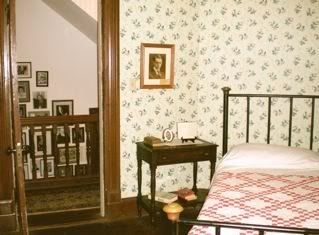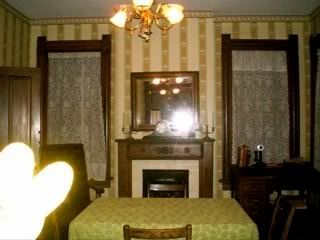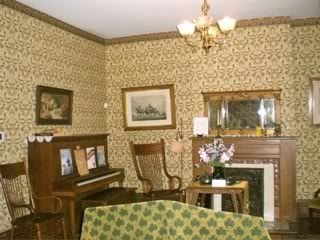 I can still remember when I
got the phone call
telling me I was the 2007 Children's Writer-in-Residence. Who will get the phone call next????
For more information or to apply, just
CLICK HERE
Oh! And there's a bonus. The house comes with its
very own ghost!!!
Speaking of haiku (pretend we were), I'm judging uber talented illustrator/author's
Adam Rex's Haiku Contest
along with
Jarett J. Krosoczka
and
Lane Smith
who's name was easier for me to spell.
Here's New York Times Bestselling Adam
hanging out with a fan . . .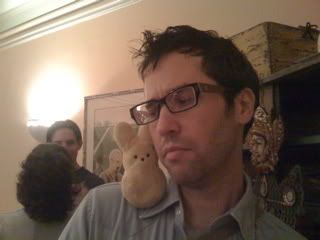 And here's Adam's latest book . . .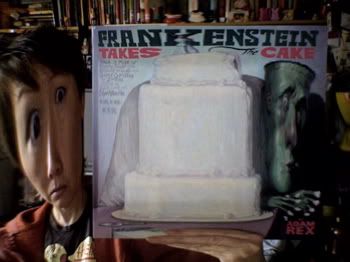 You can see the judges' supermodel-quality photos
HERE
and check out the contest
HERE
. It runs until Friday, October 17th, so there's still time to enter!
Speaking of contests, my 49th Annual
Bodacious Book Title Contest
will be happening later this month. So clear your calendars and get ready for the wit to fly!
What's up for this weekend? Well, I'll be hobnobbing with Newbery winner
Louis Sachar!!!
Well, okay,
I'm on the board
of the
Children's Literature Council of Southern California
and will be manning the registration table. But the Gala will feature Louis (I know he'd want me to call him by his first name) and the 10th Anniversary of
HOLES
.
I love HOLES and included it in my novel
STANFORD WONG FLUNKS BIG-TIME
. Here's Stanford's book report . . .
Subscribe to Lisa Yee's Blog and get her fresh baked blogs e-mailed to you!