Holes, Holes, Holes, Holes, Holes and five more Holes.
There were Holes at the Children's Literature Council of Southern California Fall Gala--henceforth and bytheway to be known as
CLCSCFGXYZ
.
The
guest speaker
was the author of this special 10th edition Newbery book, complete with a nifty new cover . . .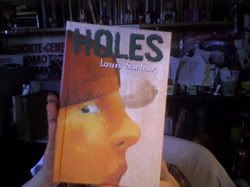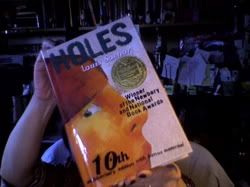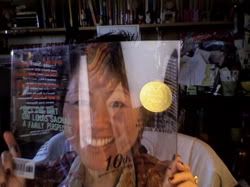 Amy Goldman Koss
and I braved the early morning to get to the Bowers Museum where the CLCSCFGXYZ took place. (Google maps said it would take "43-minutes or up to 2-hours and 20-minutes," this being Los Angeles.)
Once there, Peepy and I helped man/peep the registration table. (We're both on the
Board of Directors
.)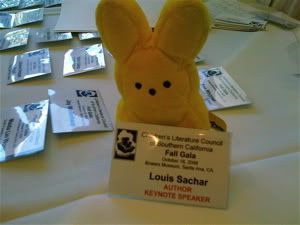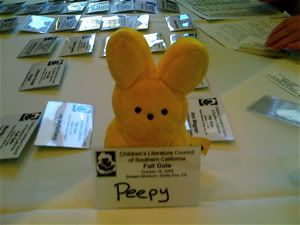 Soon it was time for breakfast and hobnobbing. Each table got an author. Not to brag, but I had the smartest, best-looking people at my table . . .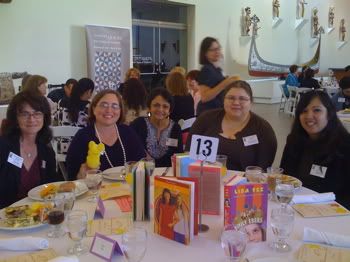 Betty Birney
also got a table. She's standing on it right now, so you can't see it . . .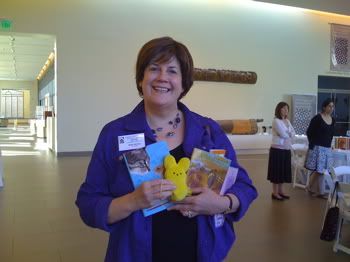 Apres French toast, fresh fruit and other breakfast-y delights, it was time for
Louis Sachar's
keynote, plus the awards ceremony. Winners included
Gretchen Woelfle
,
Rahul Bhushan
,
Stephanie Hemphill, Sylvia Anderle
, and
James St. James
, seen here . . .
Peepy's pal
Brian Selznick
was also a winner. He wasn't able to make it, so Peeps dug into her Selznick files and pulled this out . . .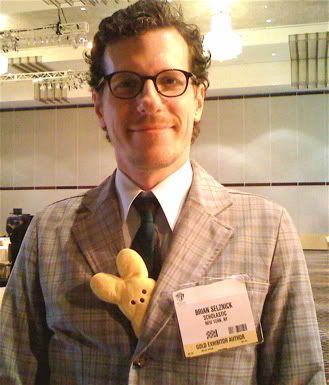 After, it was autograph time. Here's Louis getting Peepy's autograph. Or maybe it was the other way around . . .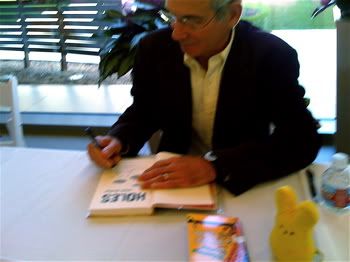 And not to be left out, when Puppy heard we were celebrating awards and HOLES, she dug a special edition award-winning hole of her own . . .
Subscribe to Lisa Yee's Blog and get her fresh baked blogs e-mailed to you!