Okay, so while our
Good-Looking Celebrity Judges
are slugging it out, er deliberating, over the winners of the 54th-ish Annual
Bodacious Book Title Contest
, I thought I'd write this very long sentence and show a photo of the judges hanging upside-down on the jungle gym . . .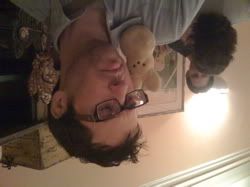 Then I thought I'd offer a hodge-podge of random writing stuff.
What do Lisa Yee (that would be me),
Lemony Snicket
,
John Lithgow
, WIMPY KID author
Jeff Kinney
,
Ann Hood
and
Judith Viorst
have in common? Yes, we're all going to be at the same place!

(Above: Mr. Snicket, right, with
Mr. Spock
.)
BTW, the last time
John Lithgow and I
were together, we weren't. Although he did give me this note on a napkin . . .
I'll tell you where we'll all be, but first this . . . mega-best-selling author (like a million books a week),
James Patterson
, has debuted a website for parents, teachers and librarians. Called
ReadKiddoRead
, it includes, "great books, cool books, books they would absolutely, positively love." (They as in kiddos.)
And guess what?
THIS BOOK
is on the list. Wheeeeeee . . .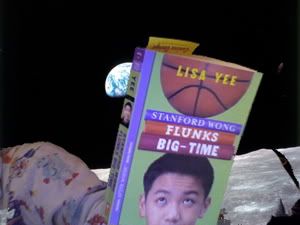 Hey, if you're looking for something to do December 6th, why not consider taking my UCLA Writers Extension Workshop? It's called: From Slushpile to Bestseller: Breaking Out of the Pack and Getting Published . . .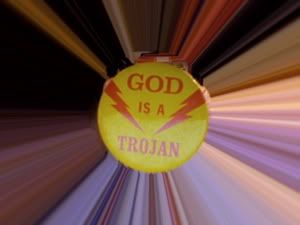 Though I teach at
UCLA
, I attended rival college,
USC
, aka "The Trojans". For more information on UCLA writing classes,
CLICK HERE.
Speaking of writing, that's what I have been doing this week. Well revising, really. It's time for the line-edits . That's where your editors, in my case that would be
Arthur Levine and Cheryl Klein
. . .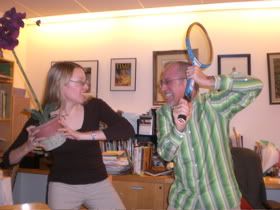 . . . take your final draft and go through it line by line with comments/suggestions/changes. It's so weird, because when I start a book it looks like this . . .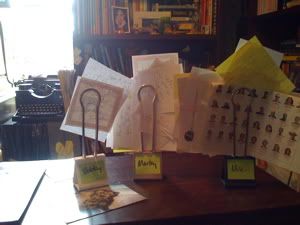 Those are little scraps of paper where I write down stuff that smacks me in the head or that I find amusing. Then I stick the notes into giant binder clips. (Note: some authors may use a different method to cull ideas.)
From there, somehow, it morphs into a book. And then, when it comes time for line-edits, it sometimes looks like this . . .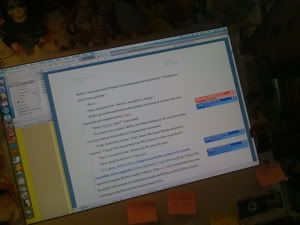 Yes, from low-tech to high-tech. The colors on the screen are notes that I can accept/decline/change all with one click of the mouse. (I can remember when using an
IBM Selectric
was sooooo revolutionary!)
Oh! Before I forget, Lemony Snicket and Moi and Them Others will all be at the
Montclair Kimberley Academy
next week for their amazing book fair! BTW, James Patterson has appeared at the school and so has
My Sorta Friend J.K. Rowling
. Here's
Son meeting J.K. Rowling
, although it was on the West Coast, not East . . .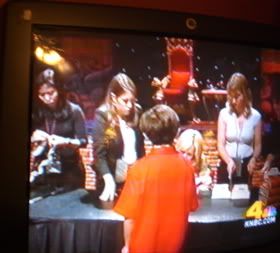 Soon, I'll also be in New York meeting with those fantabulous Scholastic Sales and Marketing folks and hanging out with my editors,
my agent
, and author pals, plus getting lost on the subway.
Stay tuned! The next blog will reveal the winners of the 174th-ish Bodacious Book Title Contest!!!!
Subscribe to Lisa Yee's Blog and get her fresh baked blogs e-mailed to you!