On Day Deux of our New York City visit, it was off to visit
Scholastic
Headquarters in the heart of SoHo . . .
We signed stock at the
Scholastic Bookstore
. That means, we signed books to be sold with those little stickers that say "autographed" . . .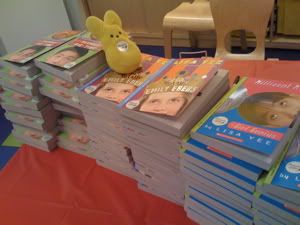 Peepy and I were the guest speakers at Scholastic's National Sales and Marketing Conference luncheon. Because the main character in my upcoming YA novel,
ABSOLUTELY MAYBE
, finds salvation working on a taco truck . . . TACOS were on the menu.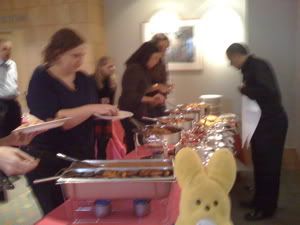 The room looked lovely and the pink tablecloths were in honor of Maybe's (my main character) pink hair.
PLUS, there were DONUTS for dessert in honor of my chapter book series about fourth grader Bobby Ellis-Chan! (Bobby's favorite food is/are donuts.)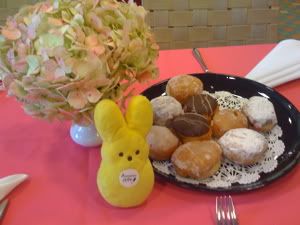 Our speech was oodles of fun, but how could it not be with an attractive, smart and witty audience like this . . .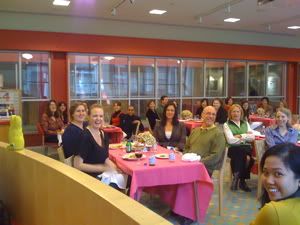 Afterward, Peepy had set up some meetings. She REALLY wants a book deal. The first pitch was with my editor
Cheryl Klein
. . .
(Cheryl was uncommitted to Peepy's proposal. She thought there was too much fluff.)
Next, Peeps met with editor
Andrea Pinkney
. . .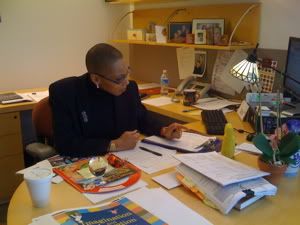 (Andrea was impressed with Peeps enthusiasm, but wasn't sure if Peepy's autobiography and fashion tips were as epic as Peeps claimed.)
Finally, Peepy met with JK Rowling (and my) editor
Arthur Levine
. . .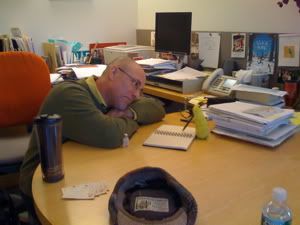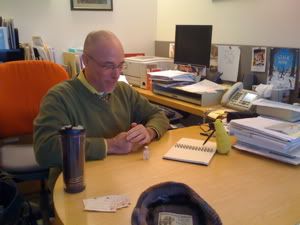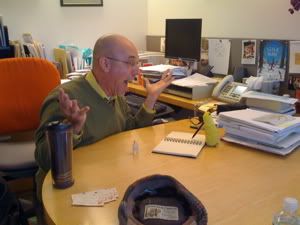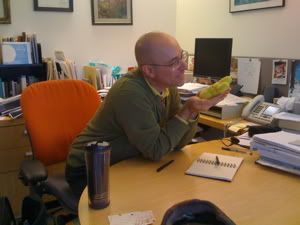 The meeting was a huge success. But now Arthur wants to see an outline.
Next blog, Peeps goes shopping and dining with editors. Plus, what powerful (and seemingly together) Scholastic executive's office looks like this?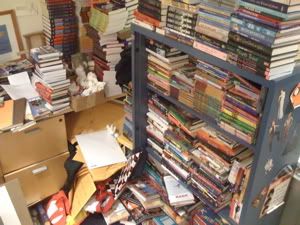 Subscribe to Lisa Yee's Blog and get her fresh baked blogs e-mailed to you!