When we
last left off
, Peepy had been having meetings with
Scholastic
honchos. She was so jazzed afterward that she suggested we go shopping in the trendy boutiques that New York is famous for . . .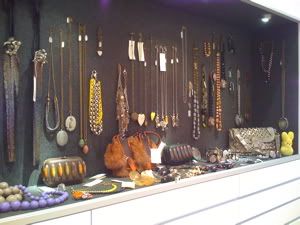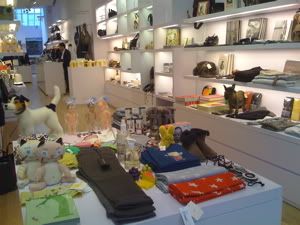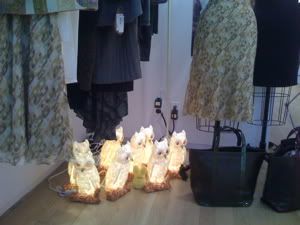 That evening was dinner with my editors
Arthur Levine
and
Cheryl Klein
. On a past blog someone had mentioned they were tired of this photo . . .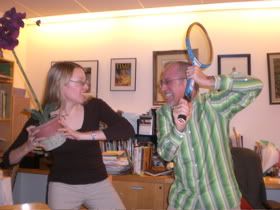 So I took this candid shot of the two of them . . .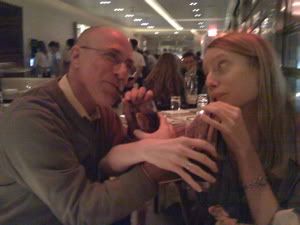 Sadly, the moment was only that. A moment. And soon they were back to their old selves . . .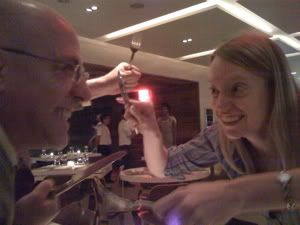 The next day Peeps met with another editor to pitch her book idea. (She doesn't want to write the outline Arthur had asked for). The corner of the next editor's office looked like this and it scared her . . .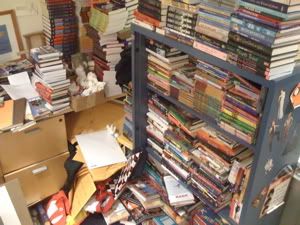 Still, brave Peep that she is, she went ahead with her meeting with
David Levithan
, who not only heads up Scholastic Press and
PUSH
but also wrote the Nick part of
NICK AND NORAH'S ULTIMATE PLAYLIST
. Here's Peep describing the movie version of her yet-to-be-written-book . . .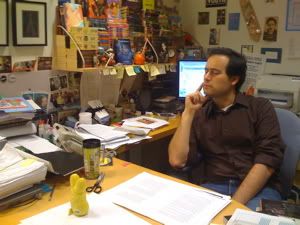 David was intrigued with her world views and fashion sense and suggested lunch . . .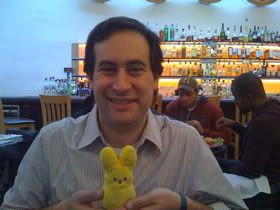 While at Scholastic, Peepy also met with Elizabeth Parisi, the art director of my book covers. (I thought it was premature for Peeps to meet with Elizabeth since Peepy hasn't written anything yet, but she insisted) . . .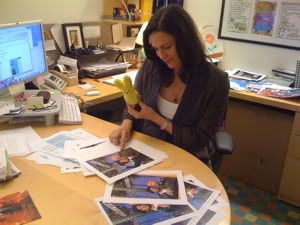 Then it was time to visit the grand and glorious
New York Public Library.
. . .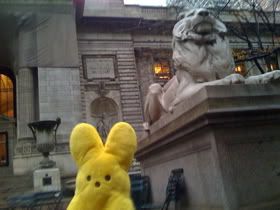 Tragically, this was the last known photo of Peepy before she went missing. Yes. I lost her at the New York Public Library.
Next Blog:
Betsy Bird
gives Sad Lisa and
Eric Luper
a preview of the NY Public Library Children's Center.
Subscribe to Lisa Yee's Blog and get her fresh baked blogs e-mailed to you!