So then, after
Peepy was rescued
at the New York Public Library, we met up with our friend, LA TIMES Book Award winner
Coe Booth
. . .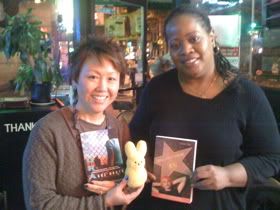 Coe recently spent
a year in Switzerland
as a writer-in-residence at Laurenz Haus. It was fun catching up with her over pasta! Later, Coe took treated us
Rice to Riches
in SoHo. . .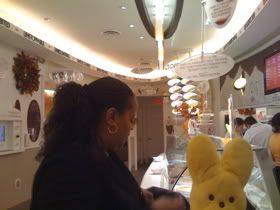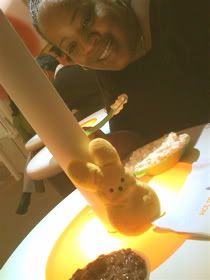 Yummy! Peeps and I took some Rocky Road rice pudding back with us and boarded the subway for Park Slope where we were staying. Only, we got lost and exited two subway stops AFTER our exit and it was raining and then we dropped our rice pudding all over the sidewalk and Peeps got in a mood because she doesn't like to be damp.
It was all very tragic. Except that we didn't let it get us too down because Peepy and Moi were REUNITED. Plus, we were heavily medicated . . .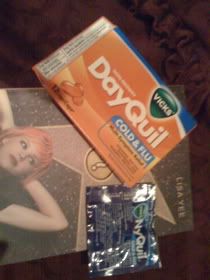 The next morning it was off to New York's Chinatown to visit the kids at
131 Dr. Sun Yet Sen School
. . .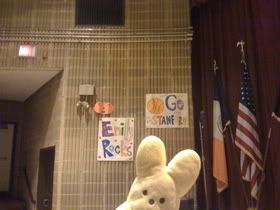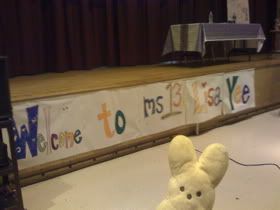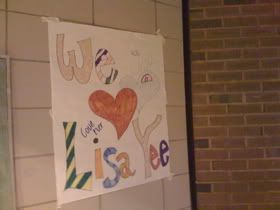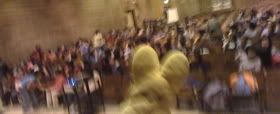 Later, our visit was even in the
newspaper
. . .
(If you can't read Chinese, I will translate the headline for you. It says: "Peepy Was Lost, Then Found, and She and Lisa Had a Wonderful Time in NYC and Visited This Great School")
It was a lovey end to a marvelous trip, although I did come home with this . . .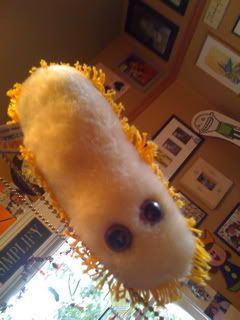 (Above: One of the many interesting germs that keep coming out of my nose.)
I know I've mentioned this before, but have you noticed that when you are in a relationship, there's always one person (me) who thinks the things that come out of their nose and red sore throats, etc. are interesting. But when you try to show them to the other person (Hubby) they get upset for no good reason.
I'm just sayin'.
Oh, and I'm home now, back in Southern California and I've finished my Christmas shopping and holiday cards!
Also, SECRETS OF DROON author
Tony Abbott
asked me to write something for him. Here an essay
about my office
. . .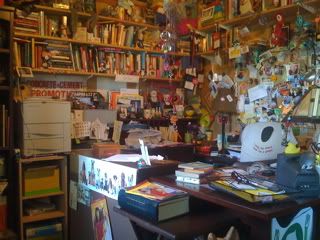 Happy Thanksgiving!!!
Subscribe to Lisa Yee's Blog and get her fresh baked blogs e-mailed to you!