Earlier this week Peeps and I went to our local independent bookstore,
Vroman's
in Pasadena.
Our friends
Jordanna Freiberg
and
Jay Asher
were there to read from their novels and sign books.
Look who we spotted when we first arrived!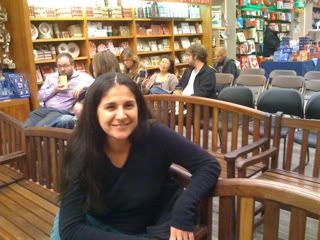 That's Nicole White. She was the incredible Children's Book Maven for Vroman's (the spot is now taken by the amazing Kris Vreeland) and is now an incredible sales rep for
Penguin Young Readers Group
. Once a book person, always a book person.
It was fun to catch up with Jay, author of
THIRTEEN REASONS WHY
. Peepy wants to be a New York Times Bestselling Author like him, so she had a lot of questions . . .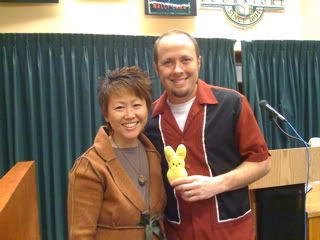 When it was Jordanna's turn to read from her debut novel
IN YOUR ROOM
, Peep was right there with her to give her encouragement . . .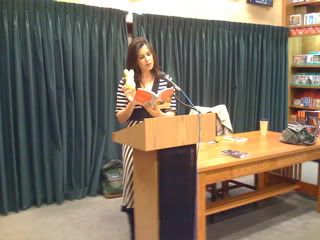 Jay was inspired by Peeps and helped Jordanna too . . .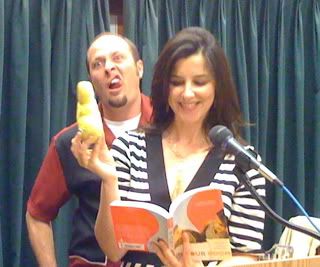 This made
LAYAs
/audience members
Ben Esch
and
Paula Yoo
happy . . .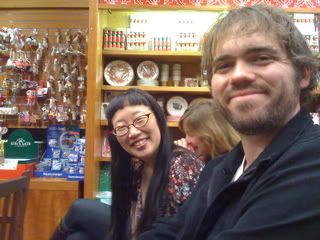 Peepy was thrilled because there were cupcakes. But she had too many and fell over . . .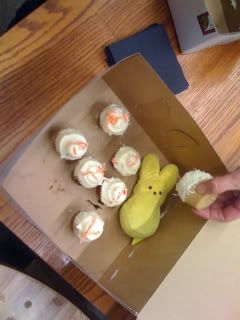 (Disclosure: Recently I ate a brownie while exercising on my elliptical machine.)

Oh, and one last thing. Sometimes Ben dresses like this . . .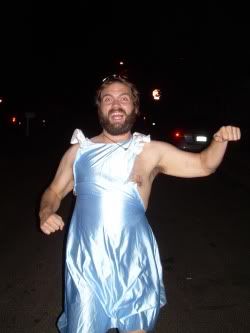 And Jay dresses like this (Jay is on the right) . . .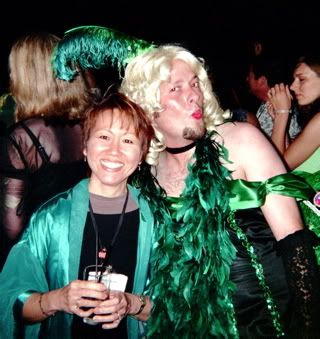 Just thought you'd like to know. Hee hee.
Next up: HORN BOOK gift essays and Bodacious Book Title Contest Winner get their prizes!
Subscribe to Lisa Yee's Blog and get her fresh baked blogs e-mailed to you!