Earlier this week we signed our contracts for the fourth book in the
MILLICENT MIN trilogy
. Well, not a fourth book actually, but a book about one of the characters (Marley) from
STANFORD WONG FLUNKS BIG-TIME
.
Here's Peepy at Kinko's making a a copy of the contract . . .
To celebrate, we went to the
Pasadena Museum of California Art
. When we took a photo in the parking garage, my incredible iPhone/camera broke and made its own modern art . . .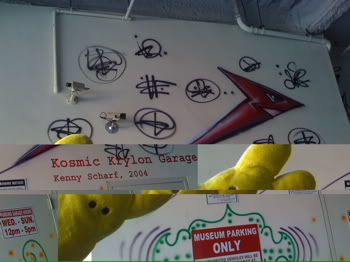 Later in the week, our neighbor (hi Liz!) reminded us that Jupiter and Venus could be seen next to the moon . . .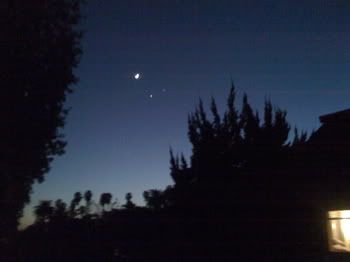 This will not happen again for forty years!
On Saturday, while USC was busy whipping UCLA in football, we were on the UCLA campus to teach
my Writers Extension workshop
. When we arrived in our classroom, Peepy and I were most impressed by this . . .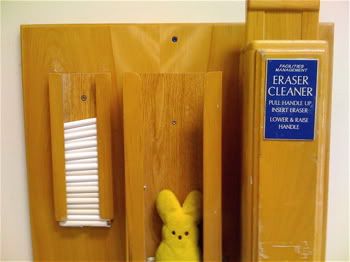 Our students were soooooo great! Here they are writing amazing things . . .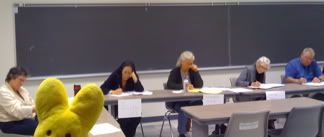 Speaking of amazing, our guest speakers were
Paula Yoo
and
Michael Reisman
. . .

And here's a candid shot of some my lovely (and handsome) students . . .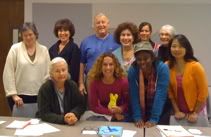 (Okay. I just want you to know that the UCLA class photos were supposed to be a lot bigger. Only my computer won't cooperate. Sigh.)
In other news, Puppy was busy too. Check out a few of the things she ate in just one morning . . .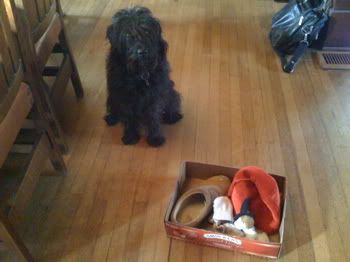 This week I'm (supposed to be) working on the copyedited manuscript of BOBBY, my new chapter book series illustrated by
Dan Santat
. Only, I got waaaay sidetracked by this . . .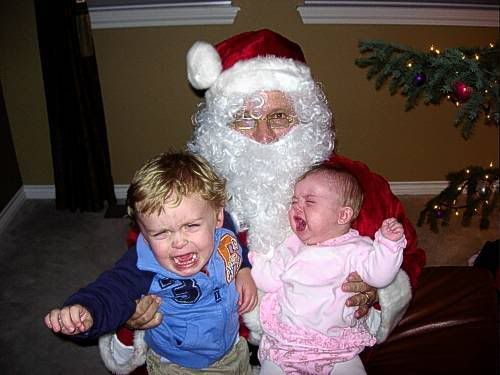 Yes! Here's a link to too many hysterical photos of
kids being terrified by mall Santas
.
Next blog: A
LAYA
book (re)launch party and more!
Subscribe to Lisa Yee's Blog and get her fresh baked blogs e-mailed to you!