In the spirit of the holidays, Son and I (with an assist from Puppy, Sock Monkey and Peepy) present our 47th-ish Annual Christmas Peep Show.
We tried to get Puppy to pose with the marshmallow Peeps, but she refused. So instead we used her stunt double, Cardboard Dog . . .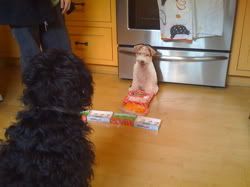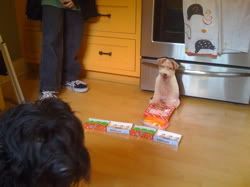 Peepy decided to show everyone a closer view of the Peeps . . .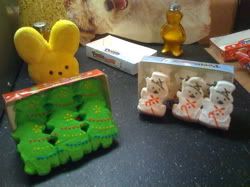 Then Sock Monkey started goofing off and got stuck in cup . . .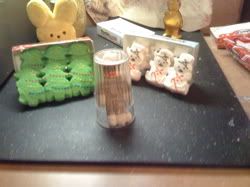 Luckily, there were nice Snowmen Peeps to help him out . . .
Oooh, but wait! Look who was lurking . . . (leftover) Bad Halloween Ghost Peeps! Booooooo!!! They tricked a Snowman Peep into getting into the cup . . .
Then they sent him to the microwave . . . (Warning: The next scenes may be too disturbing for young children and sensitive adults.)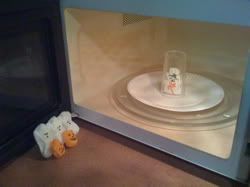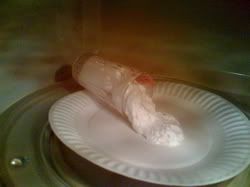 Soon, Halloween Peeps and Holiday Peeps got into a rumble. Even (leftover) Pumpkin Peeps got into the ruckus . . .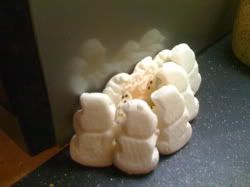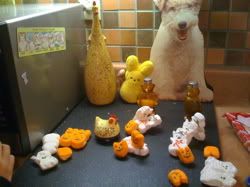 There was only one way to settle the grudge--an all-out battle in Kitchen Stadium's Arena. Everyone piled into the pit, including a Christmas Tree . . .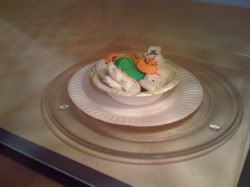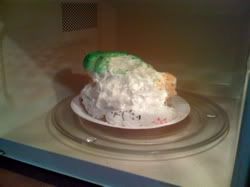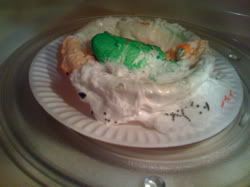 There was no clear winner, but suddenly a (leftover) Halloween Ghost appeared . . .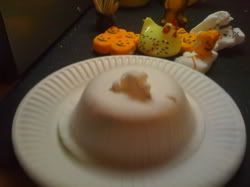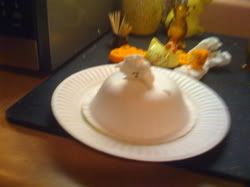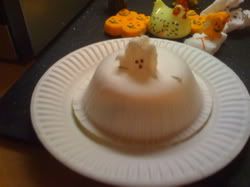 She demanded a rematch!
(Note: You probably ought to know that Son, a middle schooler, created the storyline. He is currently reading Cory Doctorow's
LITTLE BROTHER
, and has recently finishing
TRUANCY
, a novel written by a 15-year old, MT Anderson's brilliant
OCTAVIAN NOTHING
, and Susanne Collin's gripping
THE HUNGER GAMES
. I think his choice of reading material is reflected on this year's Holiday Peep Show.)
The rematch begain . . .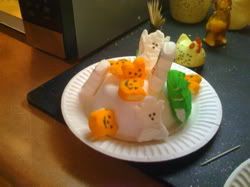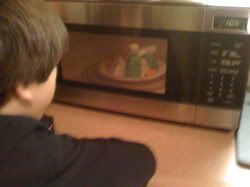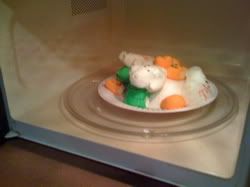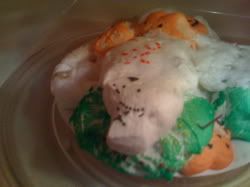 Um . . . Happy Holidays!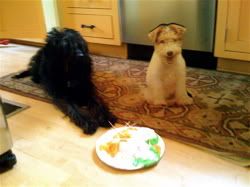 BTW, the next blog will feature something Peepwise and prettier.
Subscribe to Lisa Yee's Blog and get her fresh baked blogs e-mailed to you!