Er, after our last holiday post where
marshmallow Peeps were decimated
, Son and I decided that this entry should be a wee bit more cheerful.
So, in the spirit of every-holiday-past, we mustered up all the old marshmallow Peeps we could find in the house, including a Valentine heart from
David Lubar's
lovely wife . . .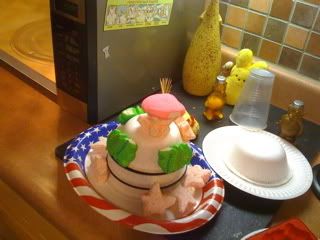 We thought our creation would look fantabulous once nuked in the microwave . . .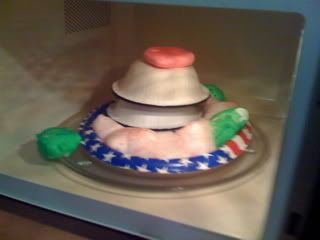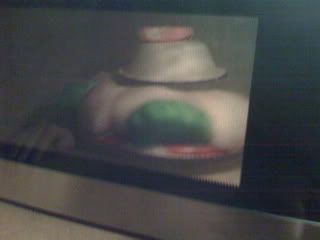 But alas! It toppled . . .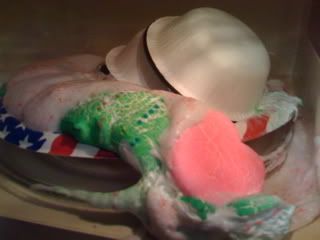 Oh well. Next time we'll consult a bevy of structural engineers.
Christmas-gifting-wise, Peepy was overwhelmed by goodies . . .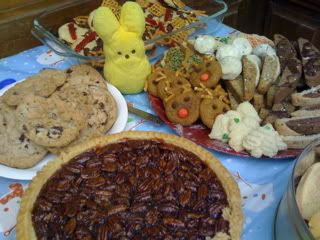 The rest of the family got lots fun things and books, including
"The Tales of Beedle the Bard"
by JK Rowling. Puppy tends to gnaw on books, so she got toys instead . . .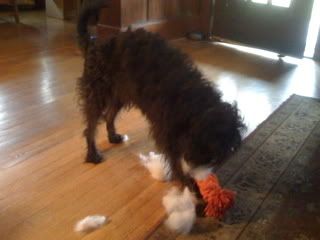 As is her way, she destroyed her carrot toy, then denied it . . .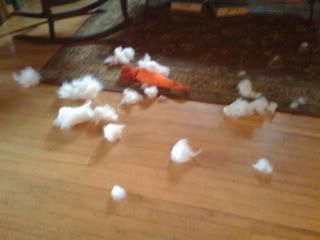 But the evidence was as clear as the fuzz on her face . . .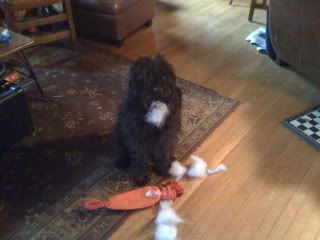 Writing-wise, I'm currently working on a new novel, plus an essay for an upcoming
SCBWI Bulletin
. I'm not going to say what the topic of the essay is. However . . .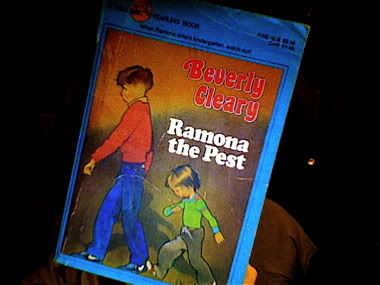 And finally, here's a
PotterCast
video of my editor
Arthur Levine
. He's unveiling his very own handmade copy of "The Tales of Beedle the Bard" given to him by
JK Rowling
. . .
Subscribe to Lisa Yee's Blog and get her fresh baked blogs e-mailed to you!