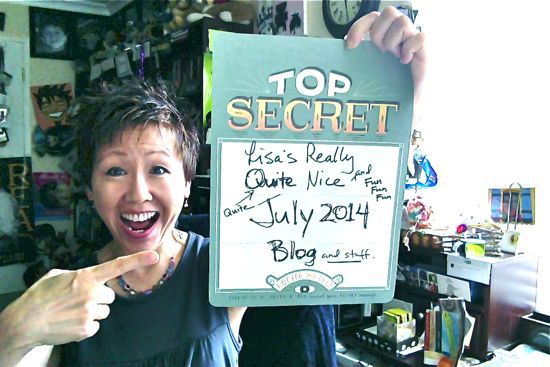 Whoa! How did it get to be July already? Didn't we just have
June blog
?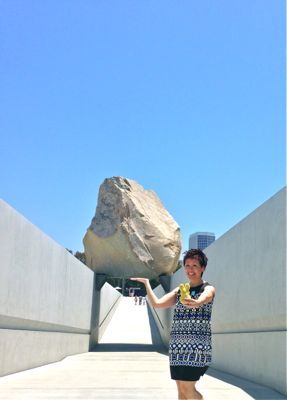 Recently,
National Public Radio
asked me to come up with books involving travel for their Summer "Book Your Trip" series . . .

You can read my recommendations and others
HERE
. (Click on the transportation icons to read about books that have that mode of transportation as part of its storyline.)
LOOK! Here are some of the books I wrote about . . .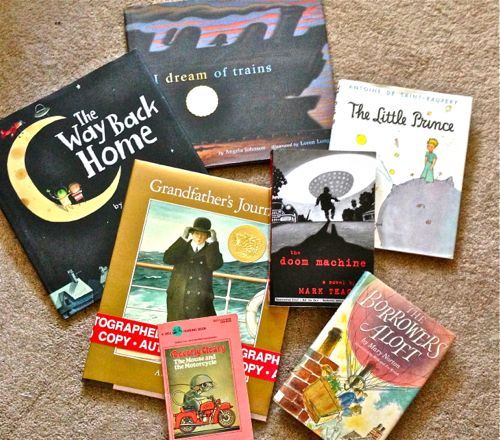 Some of you may remember when I did this by accident . . .
(I accidentally replaced ALL the blank spaces in my novel with the word "long." And then, in a panic, I hit "save.)
Well, brilliant young thespian
Finn Davis
did a reading of it -- and it's ABSOLUTELY HILARIOUS!!!!
You can
LISTEN HERE
. (I couldn't figure out how to embed audio, so I made a video of his recording, and my piggy friend, Kevin Bacon, helped me.)
Because St. Louis is awesome,
Peepy
and I went back specifically to visit TWO amazing places. The first was the newly renovated
St. Louis Public Library
.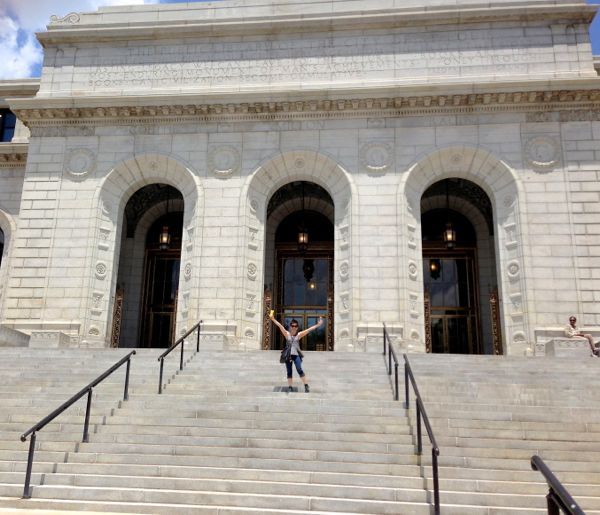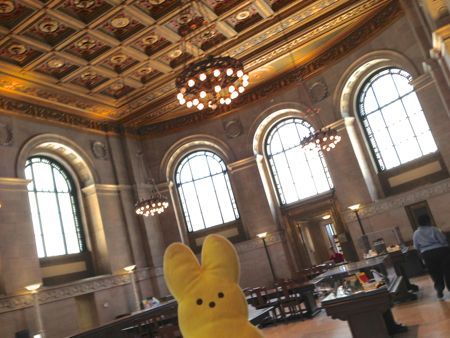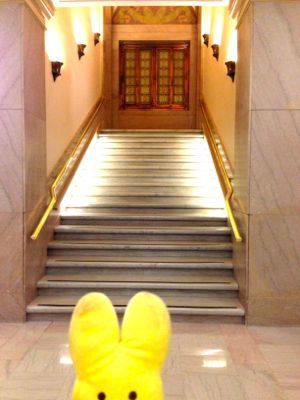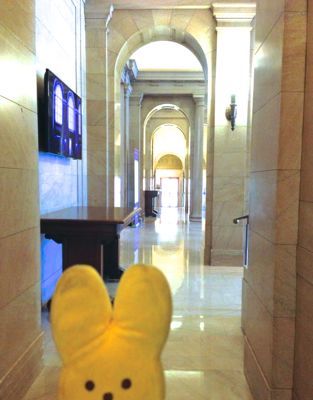 The last time I was at the library, it was for the Read It Forward program, and
Absolutely Maybe
was the featured book! Here's a
look back
. . .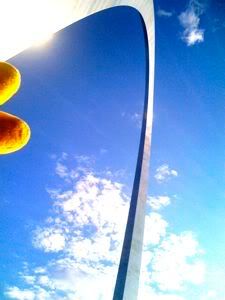 This time, I was totally discombobulated because when I entered the
Teen Room
, I saw a giant poster of
one of my books!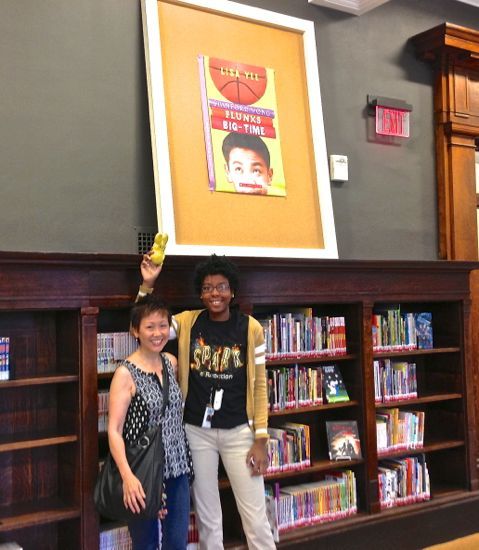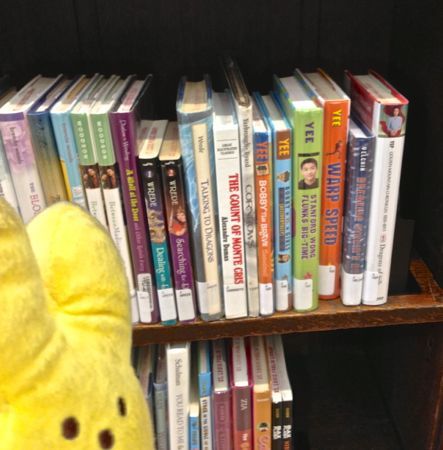 Of course, Peepy wanted to talk to Nathan Schubert who works in the Teen Lounge . . .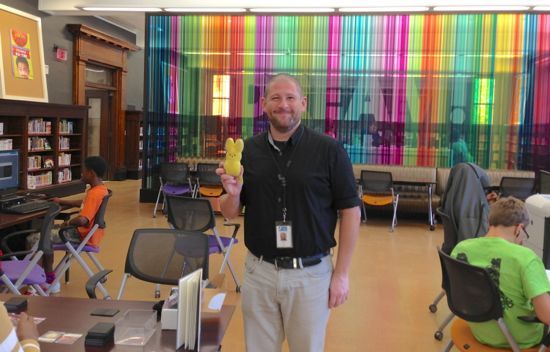 Look! The illustrator of my
Bobby books
, my lunch pal
Dan Santat
did this . . .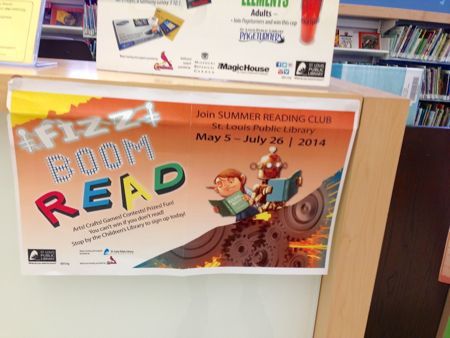 And here's more library . . .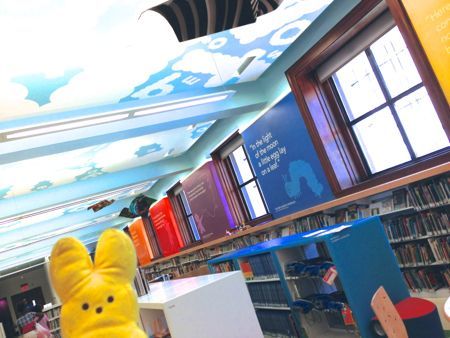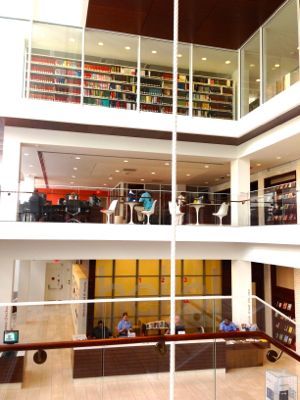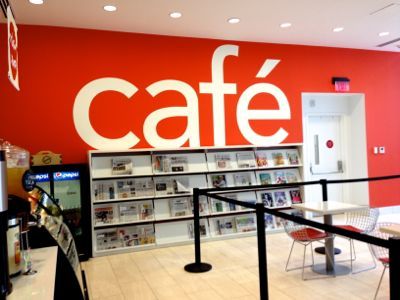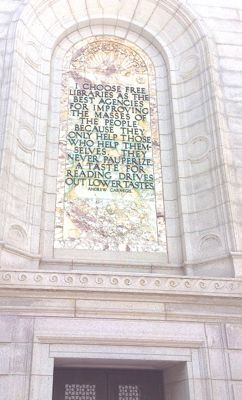 Now, if you visit St. Louis,
Ted Drewes
has the most awesome frozen custard, isn't that right,
Katie Wools
? (I had a "concrete" of lemon custard mixed with pineapple and Heath Bar.)
On our way to our second YOU-HAVE-TO-VISIT-THIS-PLACE, we passed a hat shop . . .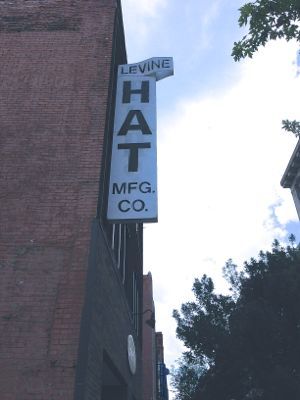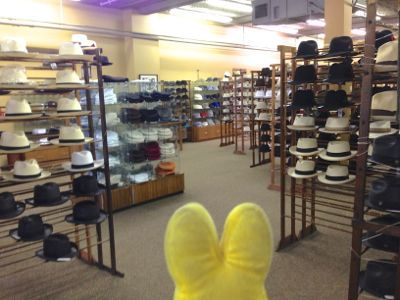 Then it was time for
CITY MUSEUM!!!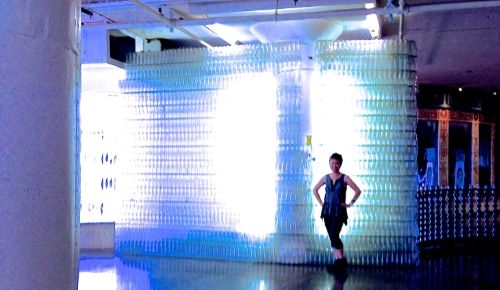 It's an old shoelace factory, and they still manufacture them . . .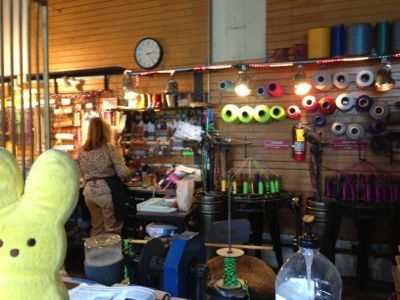 I've been there twice before as seen
here
and
here
. . .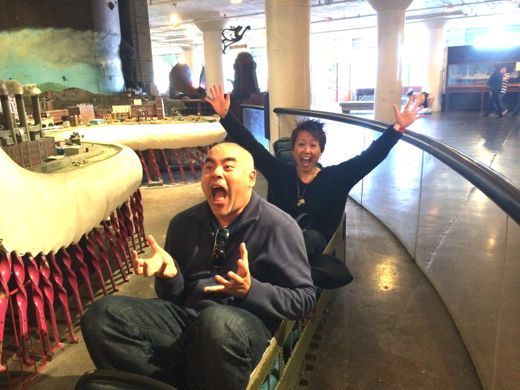 But wanted to go back again. Here's why . . .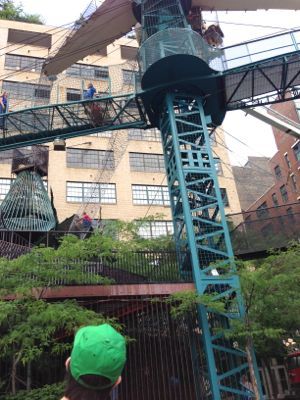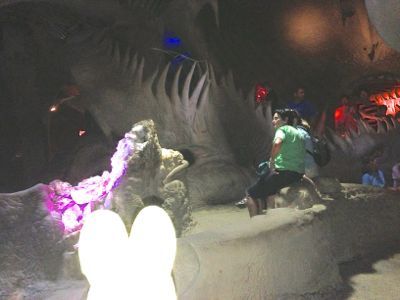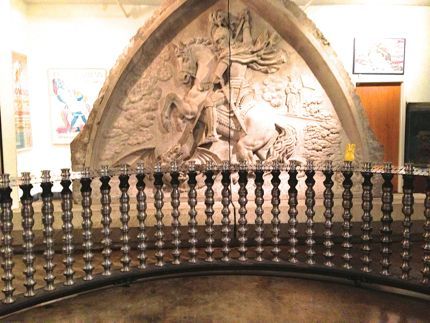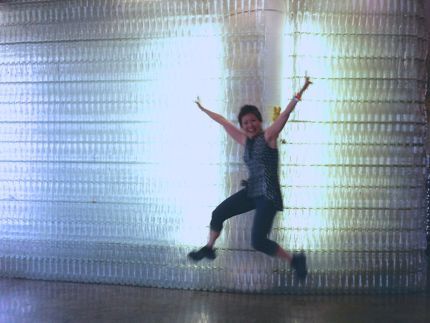 So many salvaged and saved parts of St. Louis have retired here . . .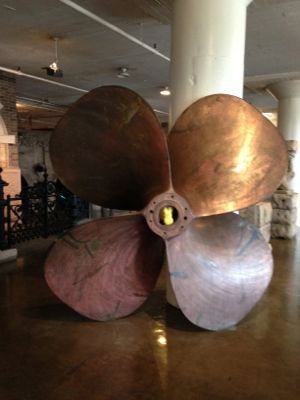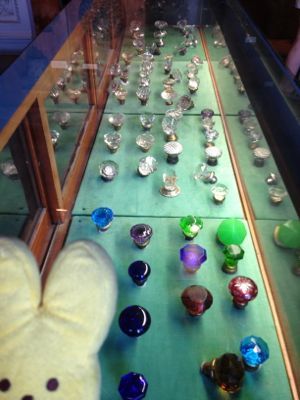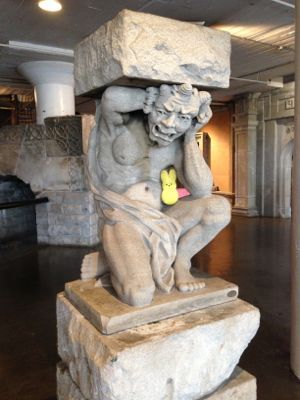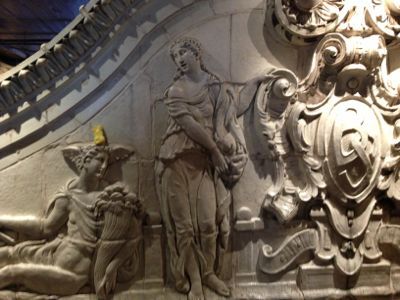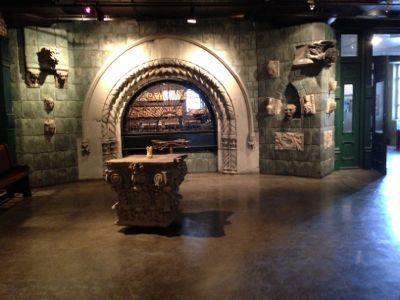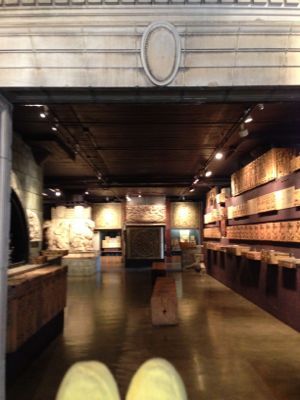 Bugs!!! Robots!!!!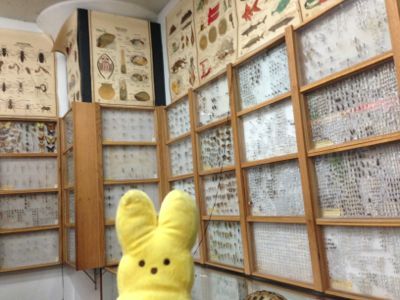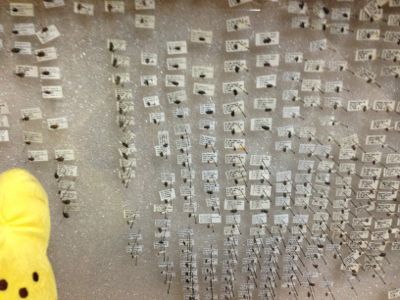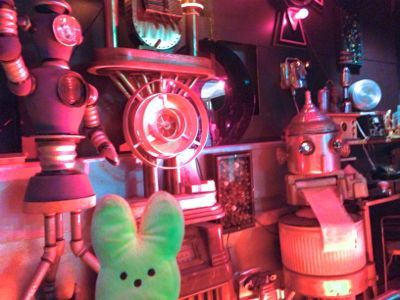 Carny stuff!!! Kitsch stuff!!!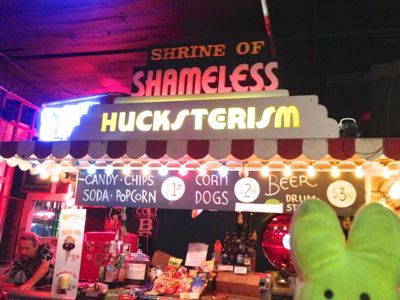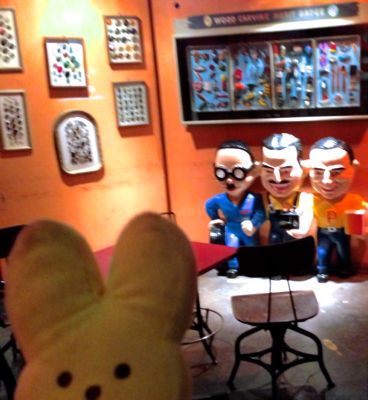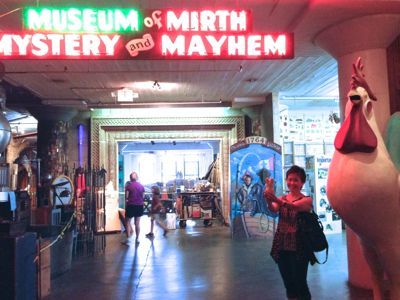 Ooooh, you can make things . . .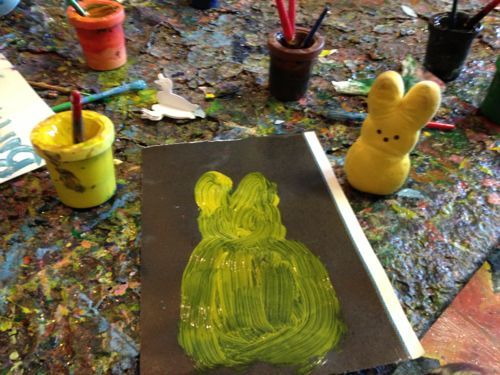 This awesome City Museum art-person is also a member of the
League of Lady Arm Wrestlers
. How cool is that?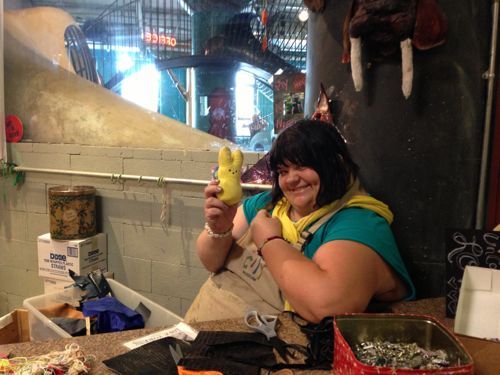 If you like exploring and climbing, you can hike up and then go down a TEN STORY SLIDE IN THE DARK . . .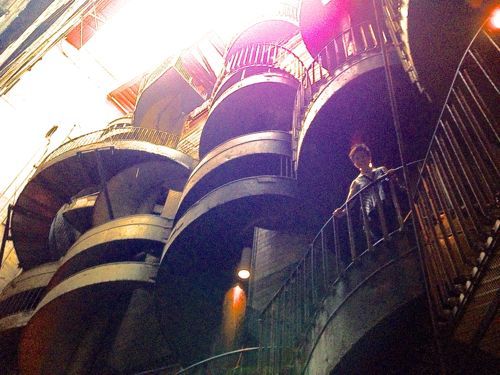 And climb/crawl up wire tunnels up to the sky where the airplanes fly and giant bugs live . . .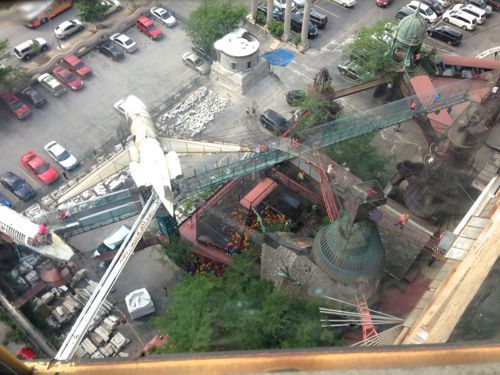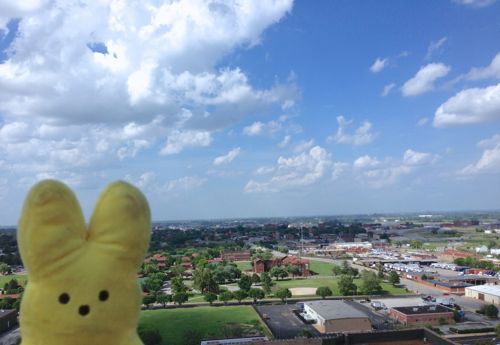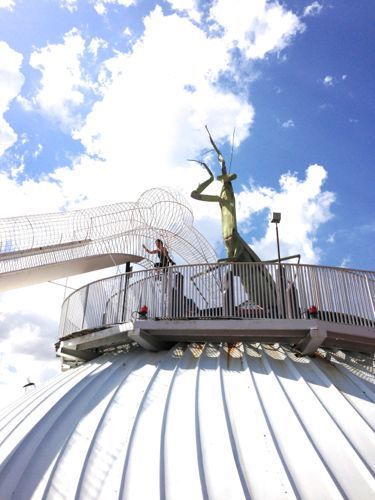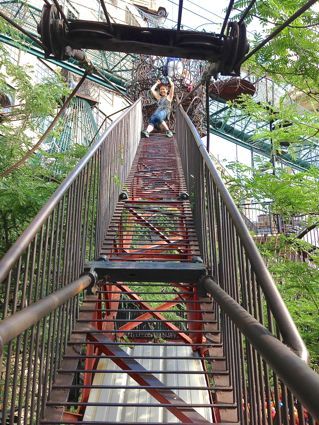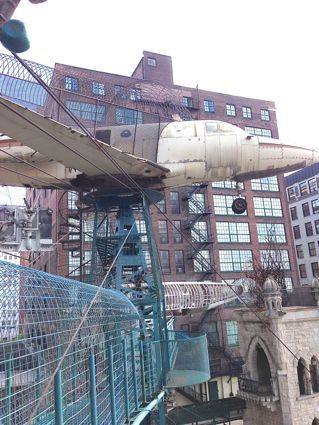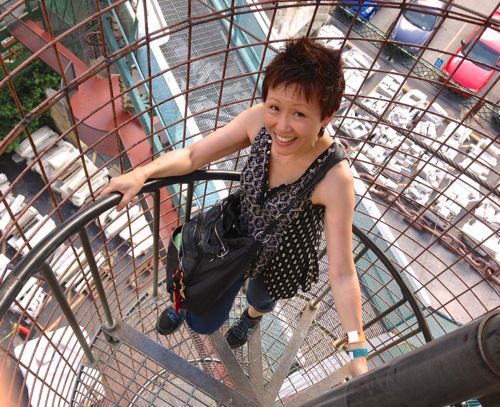 See? What did I say? Awesome, isn't it?
Later, we ventured over to
The Loop
. . .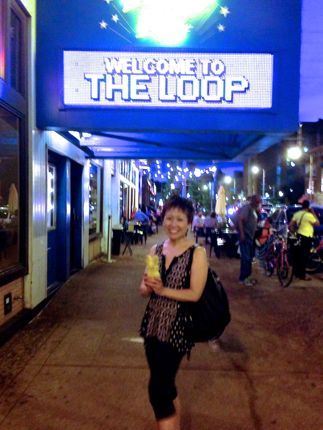 We bought art from a vending machine for $5. (The last time I bought vending machine art was
HERE
where I also had the best BBQ of my life). We also admired the cake(s) that are all over and decorated for the city's
250th birthday
and had a local root beer . . .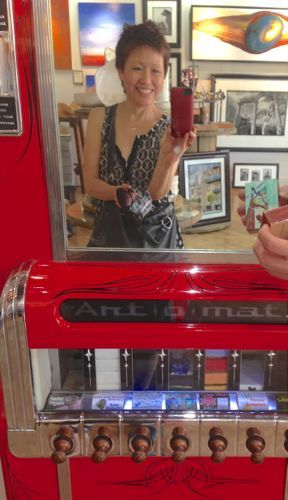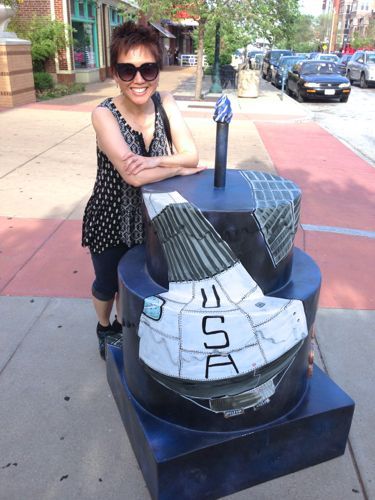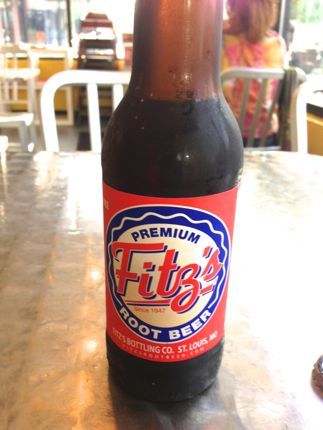 Dinner was at
Chuck Berry's Blueberry Hill
. He was jealous of Peepy . . .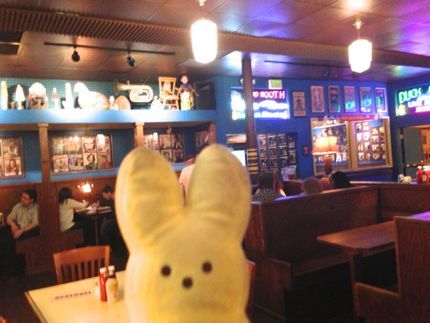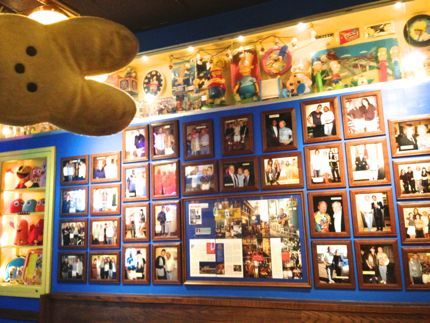 This was dessert . . .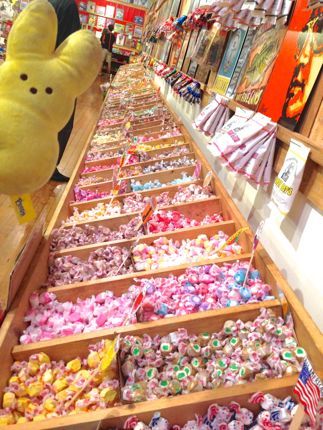 And so was this . . .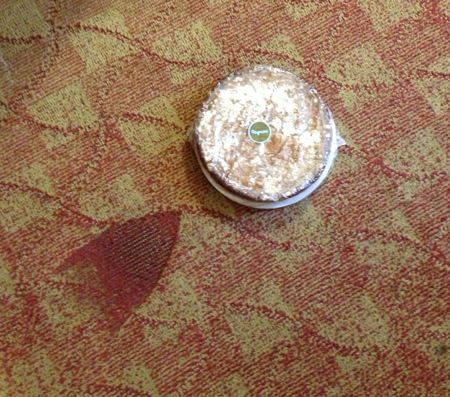 (The iron burn in the carpet was already in the hotel room. The
GOOEY BUTTER CAKE
was not. However, the burn mark remains. The Gooey Buttercake is now gone.)
Now, lest you think my life is all fun and games, I have oodles of important meetings I must attend. For example, my agent,
Jodi Reamer
, and I have an Annual Summit at an undisclosed location . . .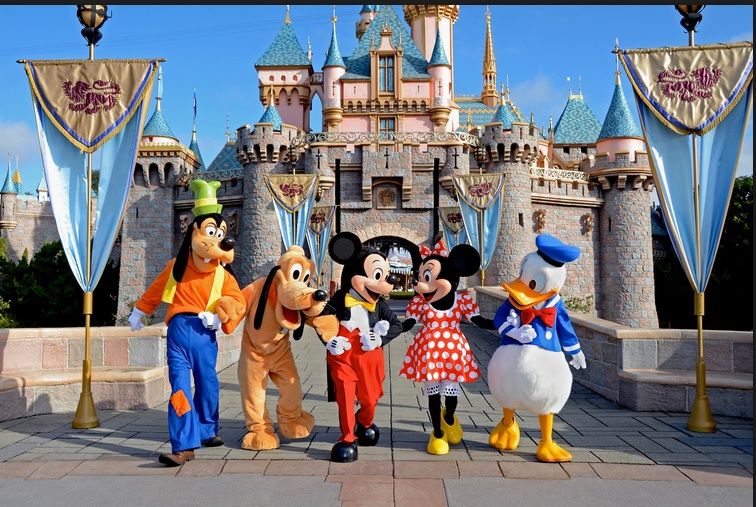 Here's proof of prior Annual Summits,
here
and
here
and
here
and . . . well you get it.
This time, as always, we discussed work, and did math, and refused to fun since we are all business. . .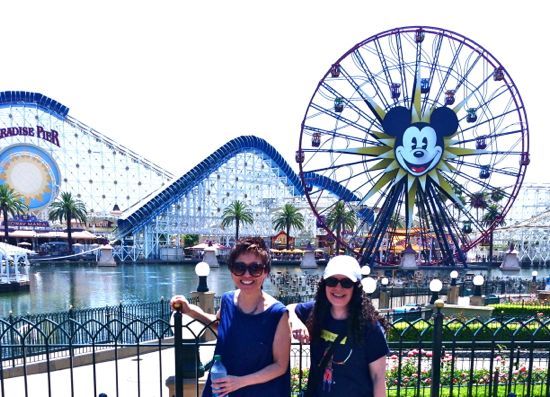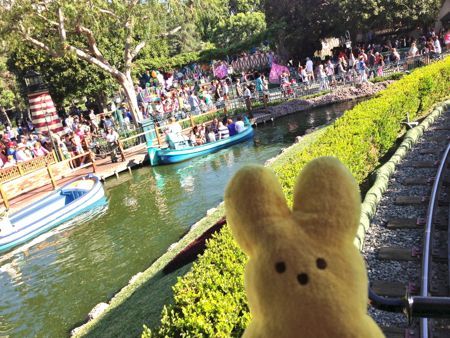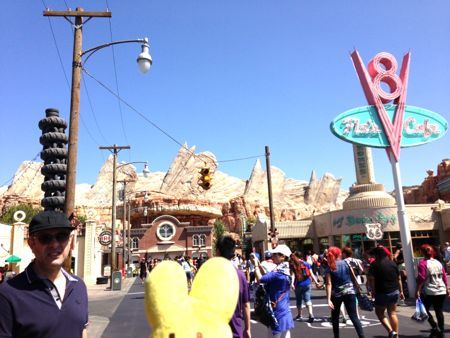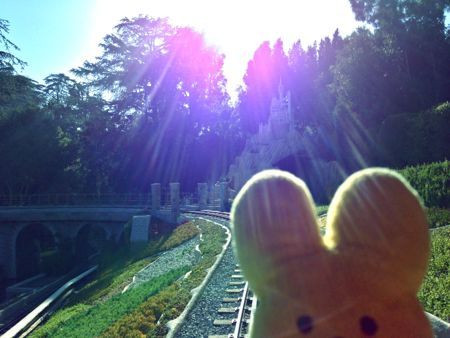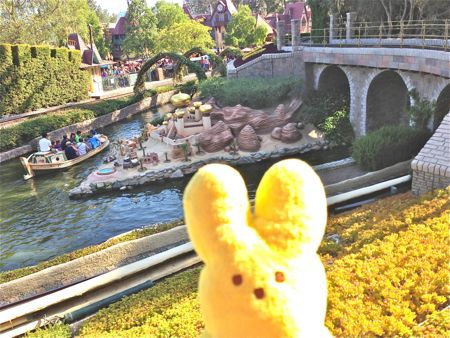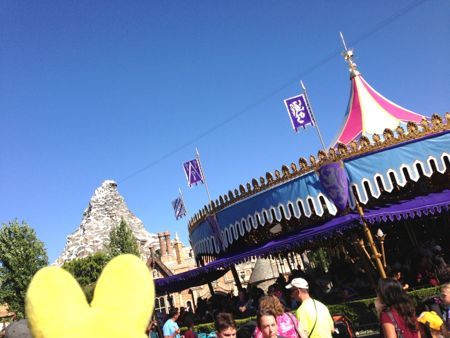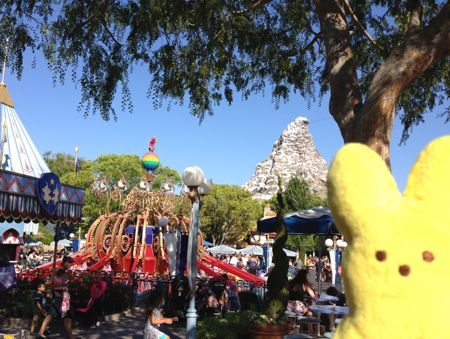 We also eat and take selfies, for business reasons, of course . . .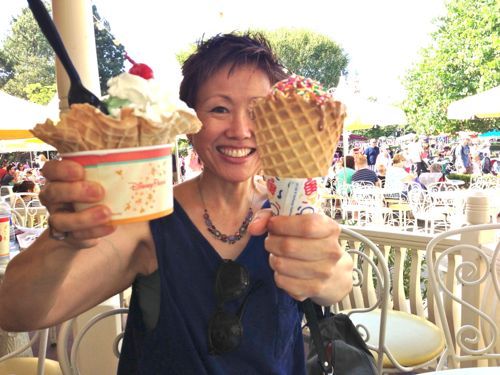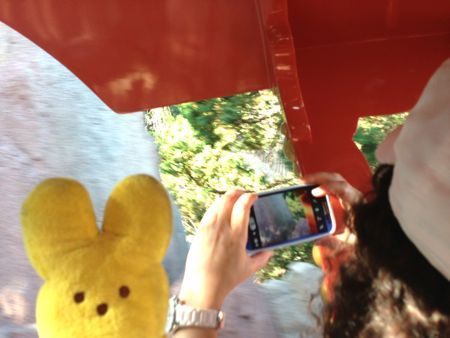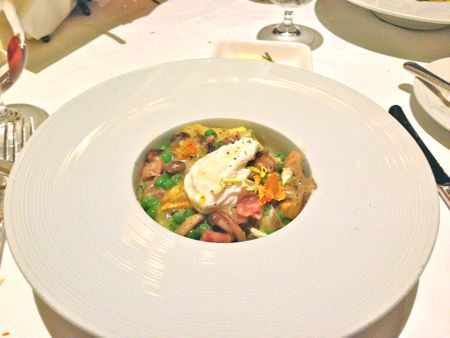 Who did I eat those scallops with? (Besides my agent?) Why,
Julie Strauss-Gabel
, that's who. Julie is John Green's editor and I'm only mentioning that because of shameless name dropping . . .
(Here's a
way back interview
I did with John Green before he became
John Green
.)
But back to food. Here's a lovely shot of Julie, Jodi and me before we had a slug-fest over the chocolate cake in the pink princess treasure chest . . .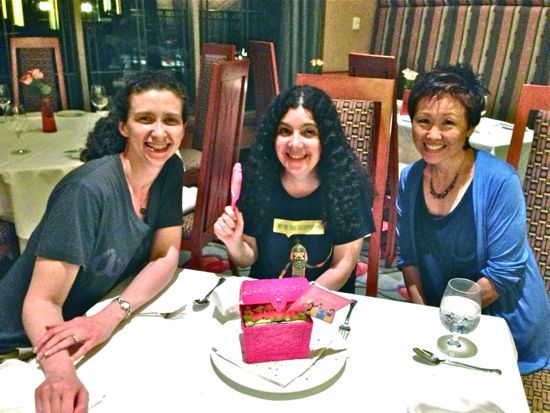 Speaking of eating,
Mo Willems
was in town via Paris where he currently resides. Peepy's been to Paris, too. Here she is
on the set of Hugo
. . .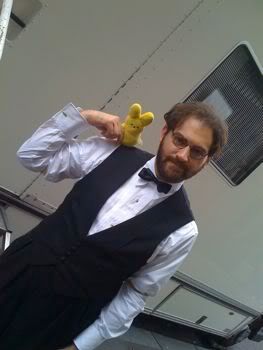 Oops. Digression. Back to Mo. He was heading to ALA. However, between flights he met
Bob Boyle
and
Tom Warburton
and Moi for sushi . . .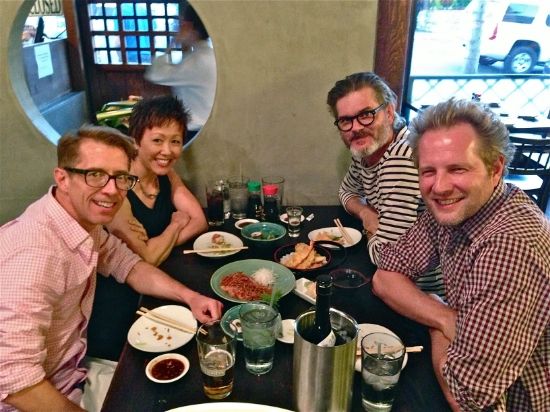 Speaking of character development (pretend we were), here's a short video of me babbling about how I create my characters for my books.
CLICK HERE
.
Look!
Leigh Bardugo
had a book launch party for
Ruin and Rising<.a> at one of my fave indies, The Last Bookstore.
Check this out
.
And here's the party!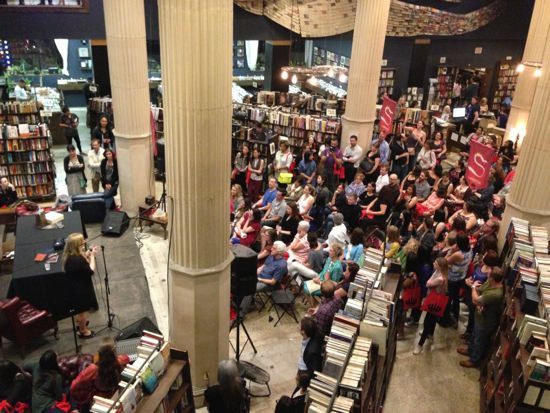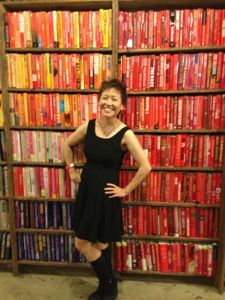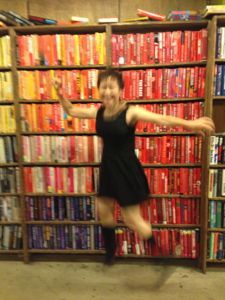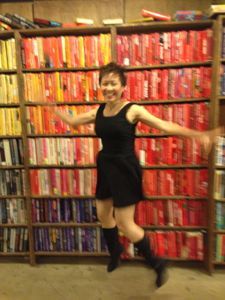 There was a hobnob of authors present. Here's me and
Victoria Forester
, and me and
Michael Reisman
, and me and
Lissa Price
. . .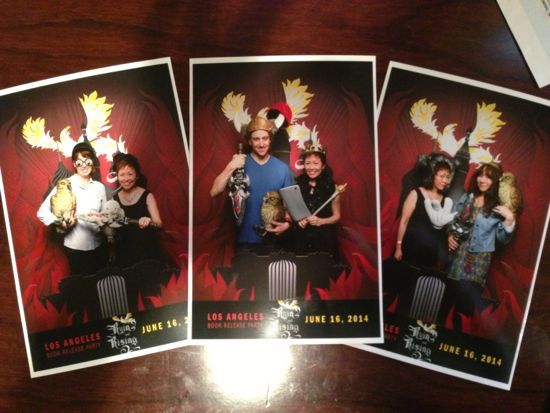 And finally, a tearful farewell to Scholastic's own
John Mason
, director of library and educational marketing. I first met John in 2003 when my novel
Millicent Min, Girl Genius
debuted, and he was with me through the publication of
all eight
of my Arthur A. Levine/Scholastic novels. Happy retirement, John. You will be missed . . .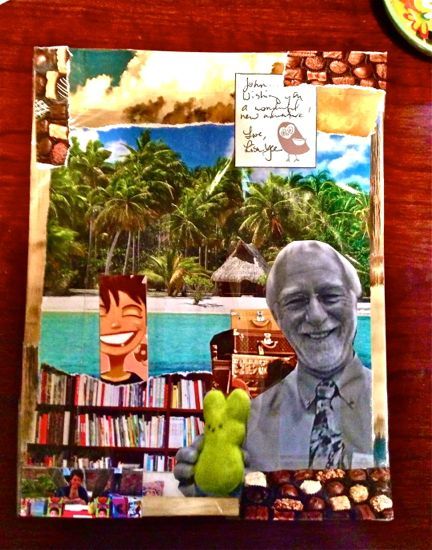 ===========================
Oh, look! If you'd like an autographed book, order from
Vroman's
, tell them who you'd like me to sign it to, and they will mail it to you!"

Disclaimer: No proofreaders were harmed (or even used) in the creation of this blog.
Want to check out Lisa's NEW AND IMPROVED website? Simply
CLICK HERE
.
Interested in having Lisa speak at your school, library or conference?
CLICK HERE
for more information.
Lisa Yee
Subscribe to Lisa Yee's Blog and get her fresh baked blogs e-mailed to you!

Or you can click this for a RSS feed...