I spent my Memorial Day weekend visiting the Sequoia National Park . . .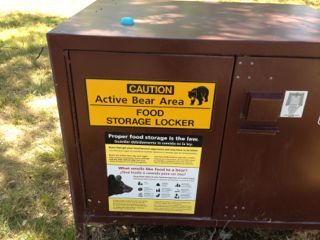 While there, I visited with General Sherman!




Oops. Wrong General. I meant, General Sherman, the biggest tree in the world. Also, here's a totally candid shot of me doing boulder push-ups . . .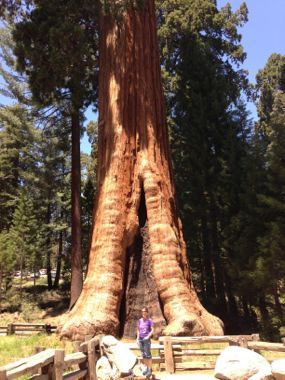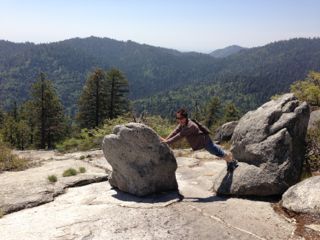 However, prior to communing with nature, we were in NYC to host the Children's Choice Book Awards (as seen Here and Here), where we admired other people's shoes and hobnobbed with the likes of Henry Winkler, whose latest acting gig is in Arrested Development (more on that later) . . .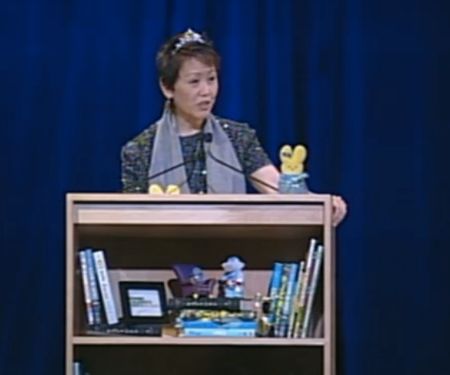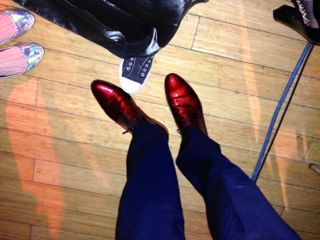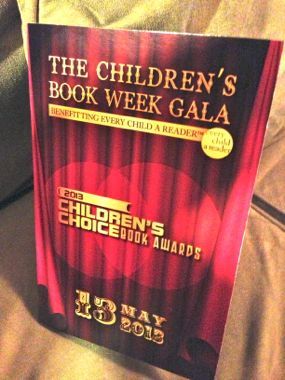 But we also had some time to meet up with friends who(m) we had met on other adventures.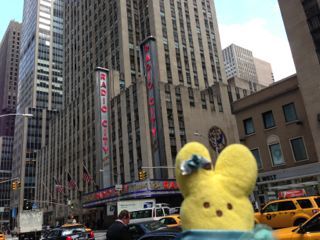 Remember a while back when Peepy and I covered the Space Shuttle Endeavor's journey to Los Angeles . . .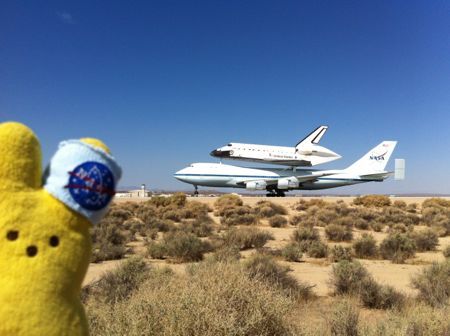 Well, one of the other social media-ites was entrepreneur Cindy Chin. She's a New York local, so we met up at MOMA for lunch, and a quick run through the galleries . . .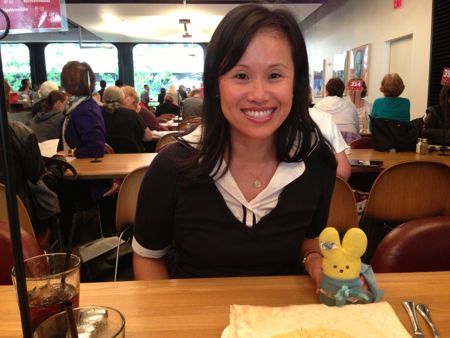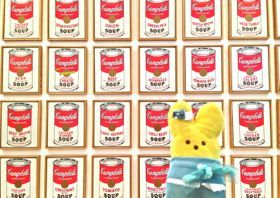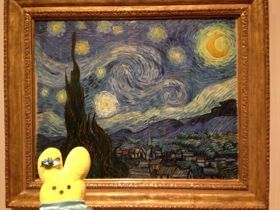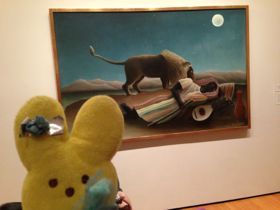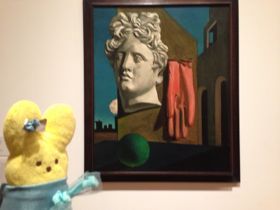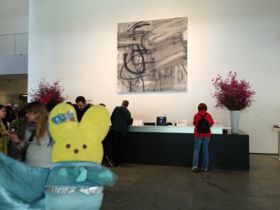 (Gorgeous! And the paintings are nice, too.)

As we were heading back to our hotel we got arrested by a giant banana!!! Arrested Development this is . . .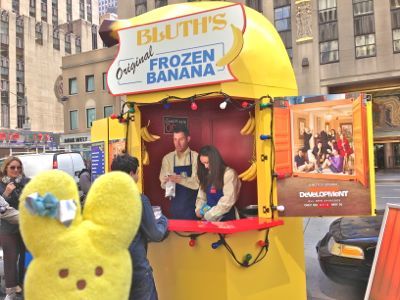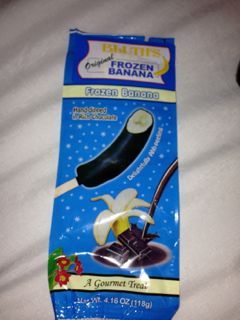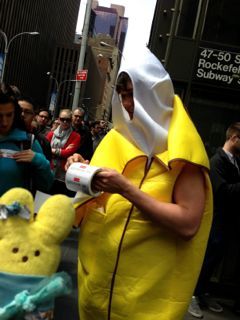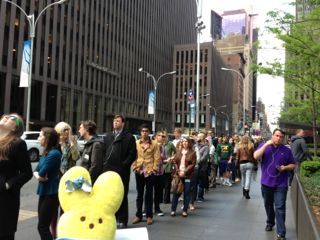 (Yes, that last photo is of people waiting in line for a free frozen Bluth banana.)

Last year, when we were at the South Dakota Festival of Books, we met author/Rolling Stone senior critic/NPR commentator Will Hermes (for such a laid back guy, Will certainly does a lot) . . .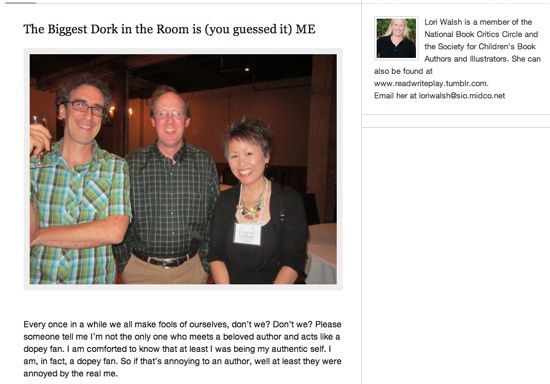 (That's Will on the left and Newbery-ish Gary Schmidt on the right.)

So, yay! We met up with Will at Grand Central Station.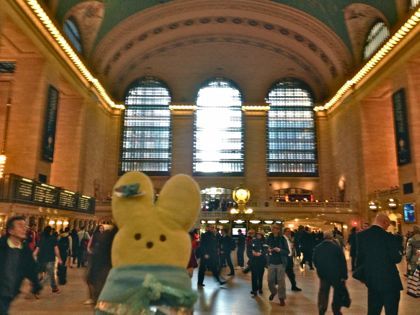 Food was on our agenda, so we ventured to Flushing Queens Chinatown . . .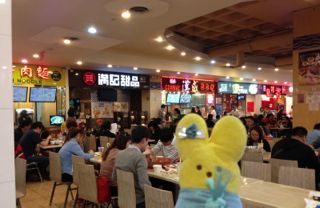 I spotted the Dreaded Durian . . .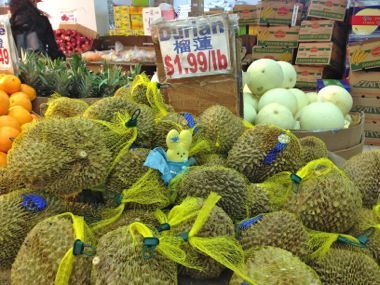 I had tasted in in Singapore a couple months ago. It was AWFUL. I imagine this is what Harry Potter's Death Eaters nibble on for snacks . . . and why they are in such foul moods all the time.

Speaking of Harry Potter, check out this new cover by Kazu Kibuishi -- seen there with Harry Potter editor, Arthur Levine . . .




Oops. Let's return to the stink, shall we? Durians are so stinky, they are not allowed in hotels or on public transportation . . .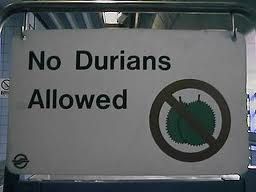 Me, I would rather eat worms that taste a Durian again . . .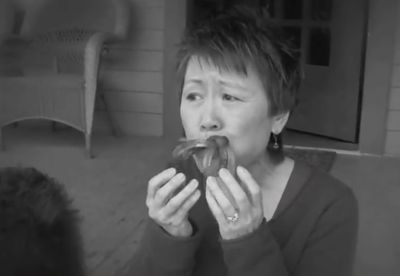 Peepy insisted we move away from the Durian, so we did . . .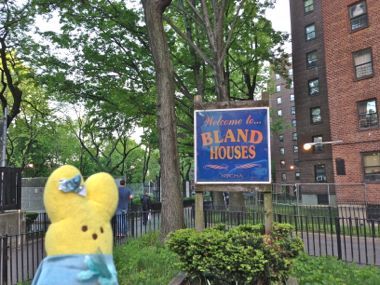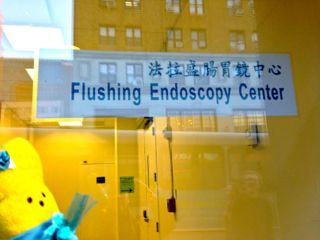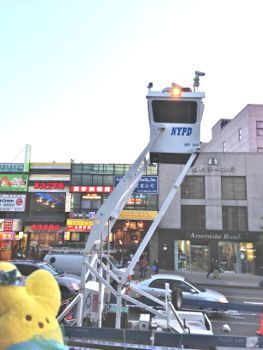 Being a book lover, we weren't about to miss the Flushing branch of the Queens Library . . .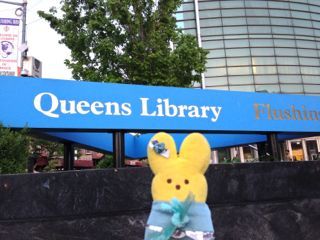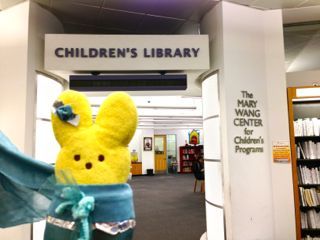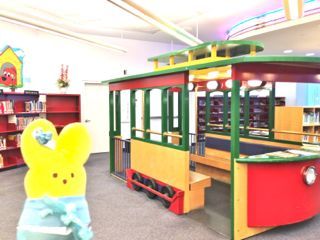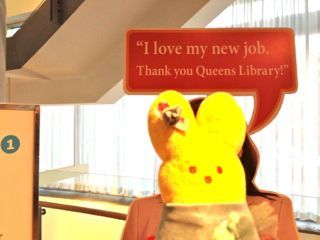 Will knew about this really great Chinese restaurant -- Biang! Wow, the food was delicious -- tangy and tingly, smooth, chewy, a cacophany of tastes and flavors . . .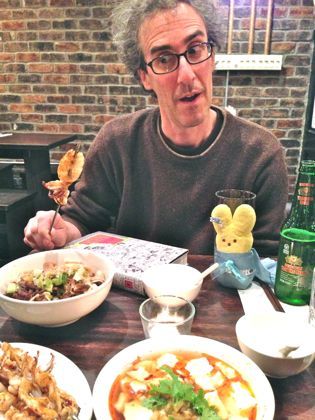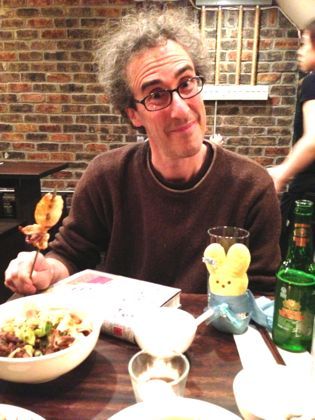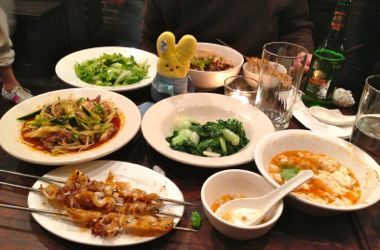 On another day, I was in Brooklyn, so of course I had to visit to the Brooklyn Library -- and who should I run into?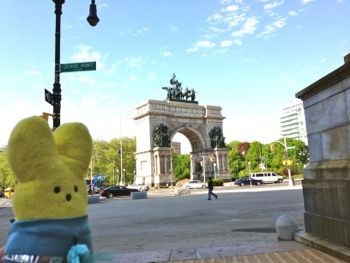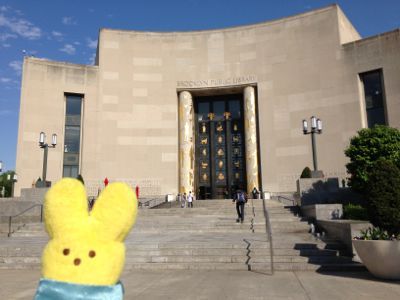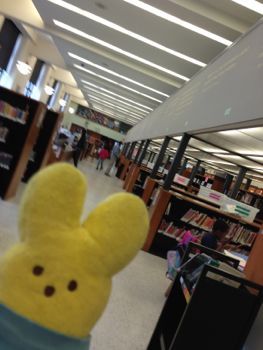 Sara Zarr! National Book Award Sara Zarr? I know Sara Zarr! Imagine coming all this way and running into a pal from another part of the country!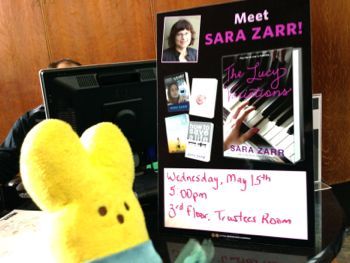 As we left, we ran into another friend -- author Bennet Madison!!!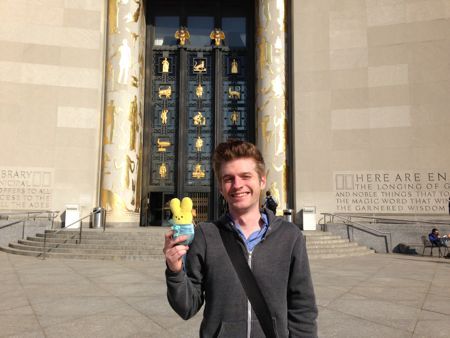 Later, I visited the Main Library in downtown Manhattan to talk to the Lego lion . . .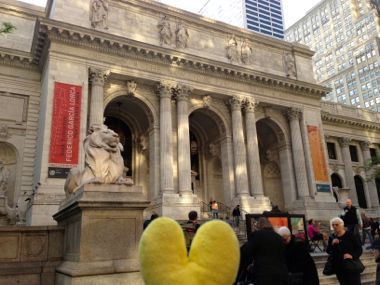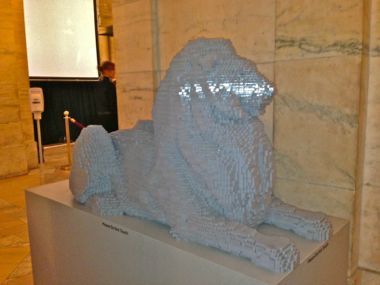 Peepy was skittish about the library, having once gotten lost there . . .




After, it was time for dinner at Koi with my agent, Jodi Reamer. We had fough over a guyt a couple of days earlier, but made up . . .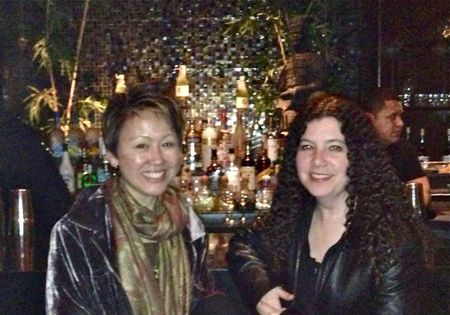 The famous Strand Bookstore was on our list of places to visit . . .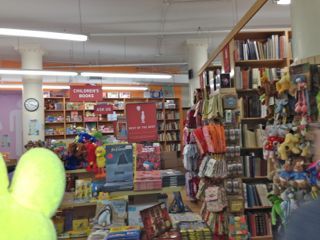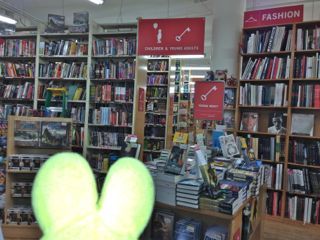 An editorial lunch was on the calendar with my editor Arthur Levine. He passed me the notes on my upcoming Young Adult novel . . .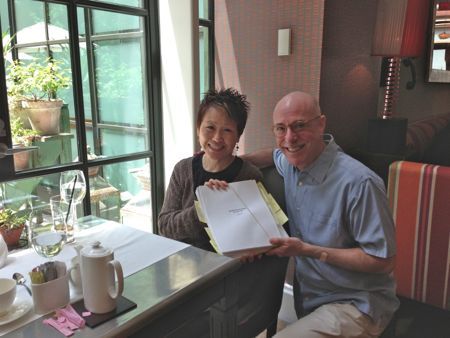 After, we walked back to Scholastic headquarters where I was meeting with author Lauren Tarshis, who's also the editor of Storyworks magazine . . .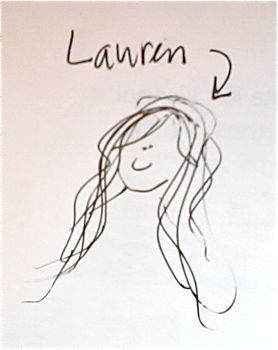 (Um, Lauren and I were so busy gabbing, I forgot to take her photo. However, I commissioned a museum-quality artist to draw this portrait of her.)

Here's a recent story I wrote for SCOPE magazine. It will also appear in STORYWORKS! It was inspired by viral videos, like this one.


Oops. Digression! Okay, and finally, before going into Scholastic headquarters, we ran into author/editor/overachiever David Levithan and his dueling coffees . . .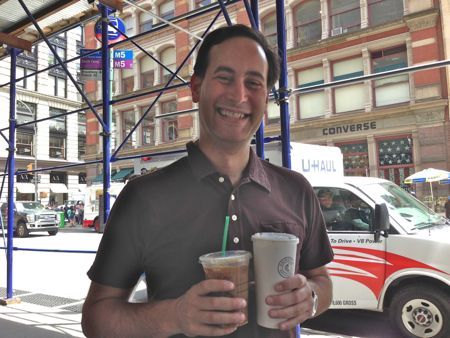 Next Blog: Visting Mark Twain School in Brooklyn and the Western Pennsylvania Council of Teachers of English Book Festival in Pittsburgh!
===========================

Disclaimer: No proofreaders were harmed (or even used) in the creation of this blog.

Want to check out Lisa's NEW AND IMPROVED website? Simply CLICK HERE.





Interested in having Lisa speak at your school, library or conference? CLICK HERE for more information.

Lisa Yee

Subscribe to Lisa Yee's Blog and get her fresh baked blogs e-mailed to you!

Or you can click this for a RSS feed...