As many of you know, I meet with lots and lots of readers. Not long ago when I was in New York, I got to visit with this one . . .




Oops. I'd better clarify that. I didn't meet with Mark Twain (above), but I did visit this school in Brooklyn . . .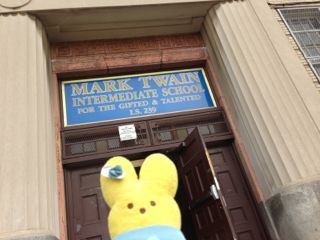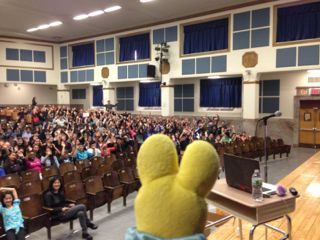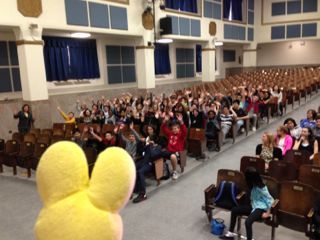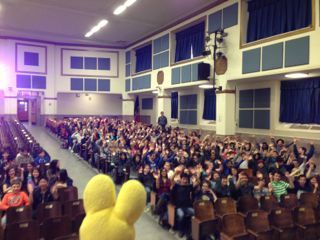 Speaking of Mark Twain, one of these people won the most recent Mark Twain Prize for American Humor -- and the other person is me!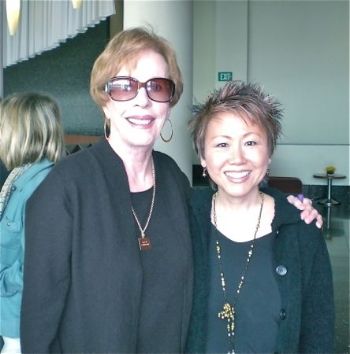 (Yes! That's Carol Burnett.)

And still speaking of Mark Twain, there's this terrific bio of him written by the amazing Sid Fleischman . . .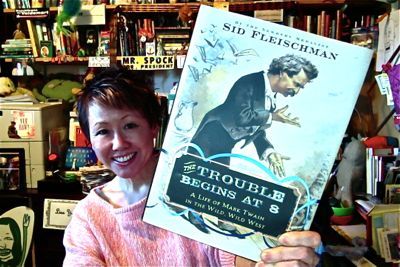 Here's Sid balancing one of my books on his head . . .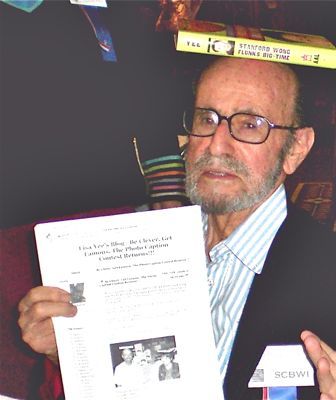 (Disclosure: I won the first Sid Fleischman Humor Award!)

After leaving Mark Twain, the school, not the man, We visited Pittsburgh (we were just there weeks earlier), and took part in the WPCTE English Festival, where I was the featured author . . .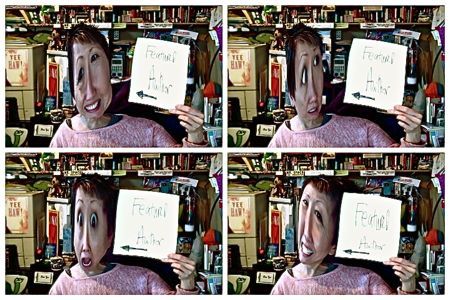 (The professional-looking sign says, "Featured Author.")

There was some panic (on my part), because my MacAir wasn't syncing to the projector whatsit. As you may have heard, I am cursed when it somes to Mac products.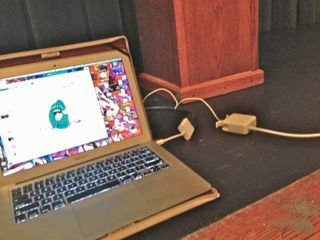 So we borrowed a P.C. and exhaled when that worked . . .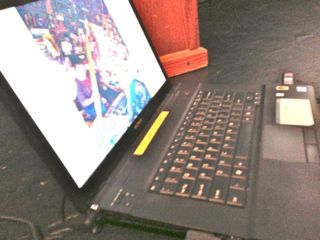 Here are some of the kids!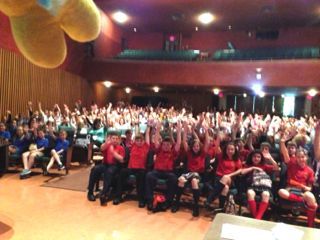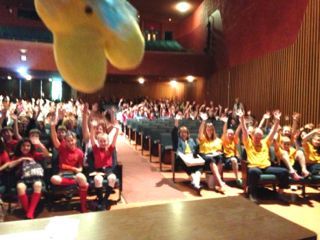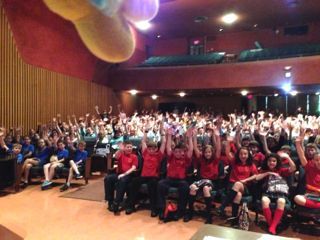 Later, the students took part in literary competitions such as Super Trivia . . .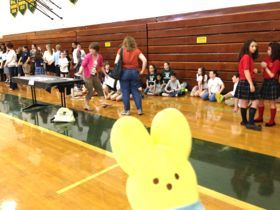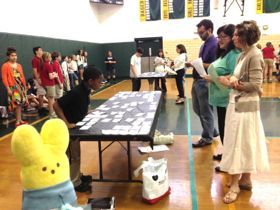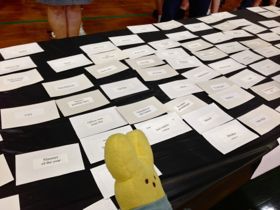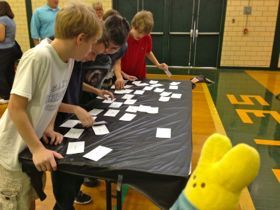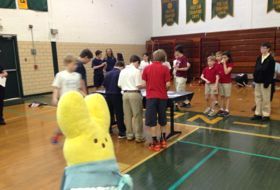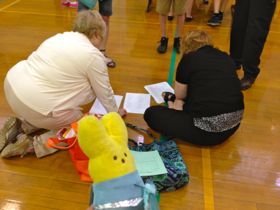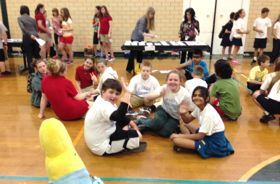 BOBBY VS. GIRLS (ACCIDENTALLY) was on of the books they were quizzed on . . .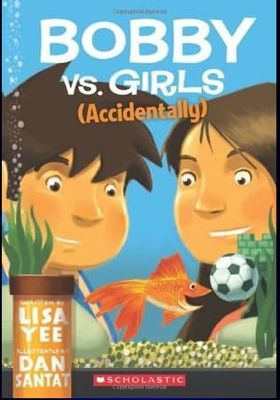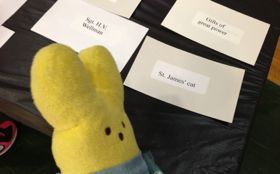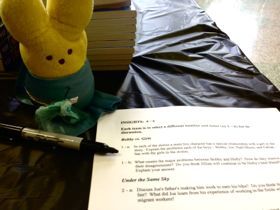 There were lots of our books for sale. When they ran out, we signed notebooks!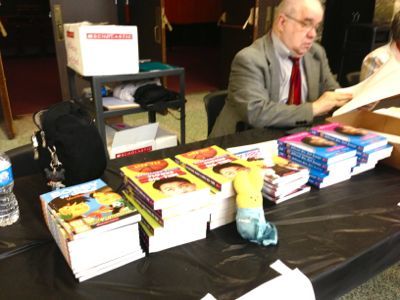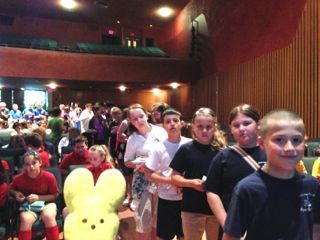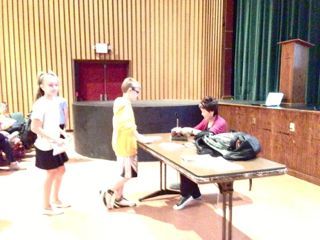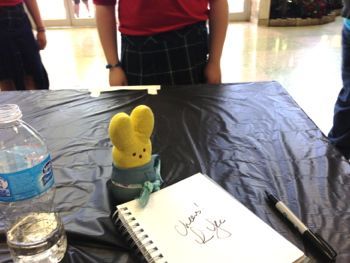 Speaking of the "Bobby" books, not long ago we had lunch with Bobby's illustrator, Dan Santat, and Caldecott Honoree, John Rocco . . .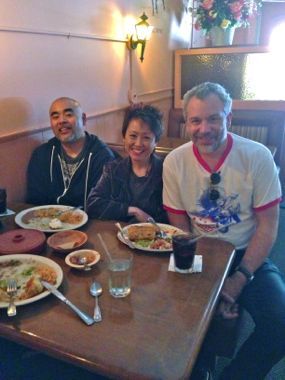 John's latest book is about wild hair . . .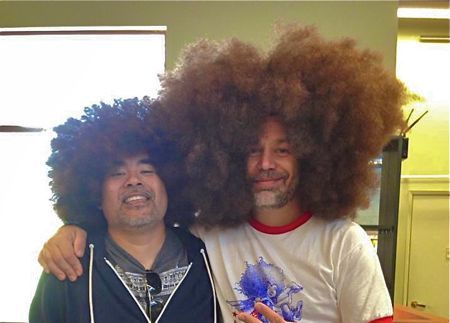 We are familiar with that too!!!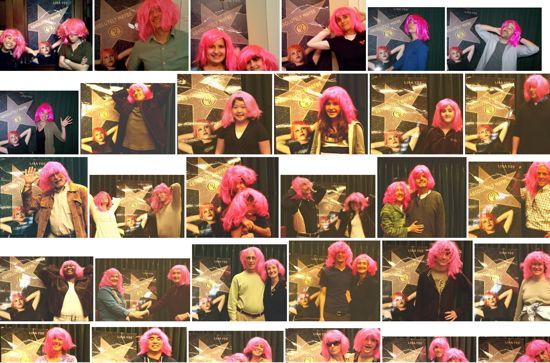 (Here's why everyone is pink.)

Hey! Any American Girl fans out there? You may know that I've written THREE American Girl books! And soon, I'll be at the American Girl Place at The Grove in Los Angeles -- June 25th from 1:30 - 3:30 pm. Come and say "hi" (or "aloha")!!!

===========================

Disclaimer: No proofreaders were harmed (or even used) in the creation of this blog.

Want to check out Lisa's NEW AND IMPROVED website? Simply CLICK HERE.





Interested in having Lisa speak at your school, library or conference? CLICK HERE for more information.

Lisa Yee

Subscribe to Lisa Yee's Blog and get her fresh baked blogs e-mailed to you!

Or you can click this for a RSS feed...