Yoo hoo! Over here! Yes, it's Lisa's Sporadic Summer Blog. And if you don't believe me, here's the really expensive official logo . . .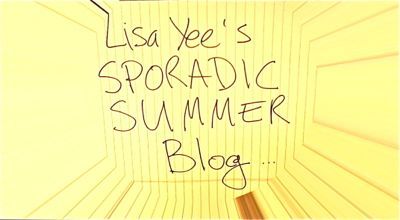 So then, this event happens only once a year. Can you guess what it is? (Think. Think. Think. Think.) You are so smart! Yes, it's the Society of Children's Book Writers and Illustrator's Summer Conference. Hence to be known at the SCBWISC. (SCBWI is the largest group of children's authors and illustrators in the world. Over 23,000 members. Although, the summer conference is limited to about 1200.)





I have been going to the SCBWISC for 12 or 13 or 14 years. I can't recall, but what I do recall is this. The conference jump started my career. Prior to going, I had NO CLUE about the publishing industry. I had been pulled out of the slush pile by Arthur Levine, but was such a dope and didn't know that the odds of that were pretty slim.

At my first conference everyone was talking about Arthur and HARRY POTTER, which he edited. (Here's a J.K. Rowling quest we went on last winter.) I also learned that when an editor says they would like to see your book, you don't tell them, ". . . but I'm really busy."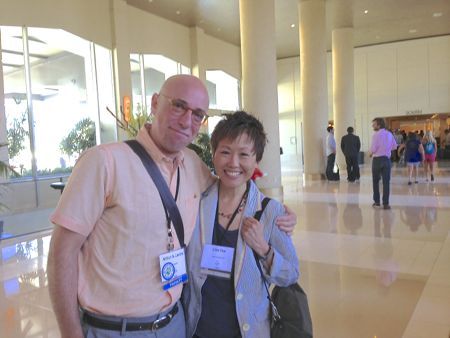 And now, here we are, working on novel number eight!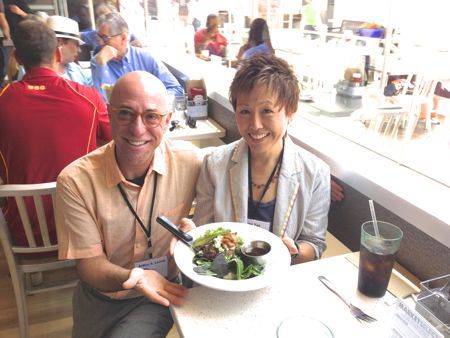 Okay, we were actually having lunch, but we did talk about the novel.

Later we ran into Asian American authors!!!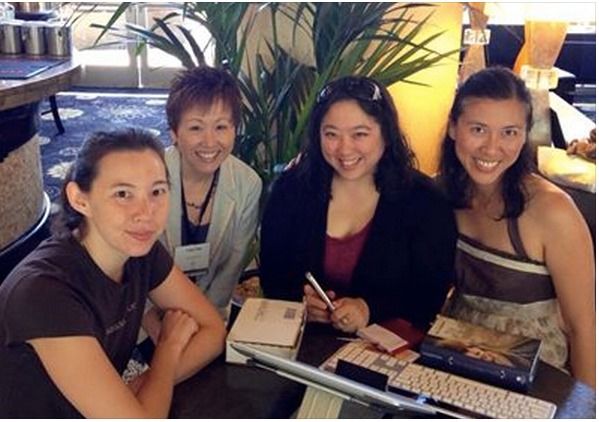 (From left: Jo Whittemore, Lucy Liu, Emily Jiang and Cindy Pon.)

We also caught up with old friends like Jay Asher (he is is not Asian) . . .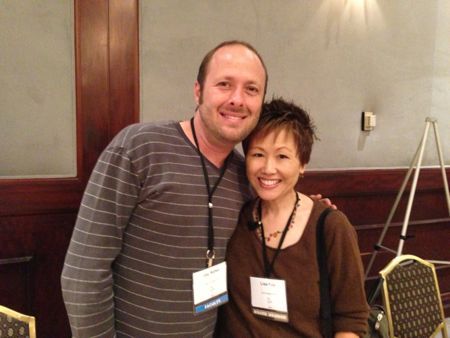 (His book, 13 Reasons Why, is now in 14 trillion different languages. As opposed to 14 trillion of the same language.)

Squeee! It's talented Simon & Schuster art director Laurent Linn . . .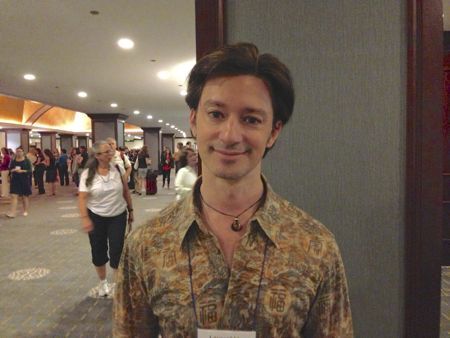 Hello, Richard Peck. Yes, that Richard Peck. The fabulous Newbery-winning Richard Peck . . .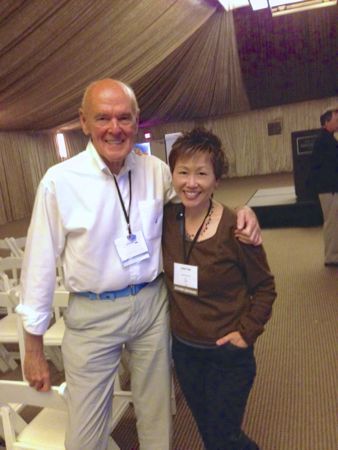 We went to workshops like industry insider Emma Dryden's amazing Reinvention and Reimagination . . .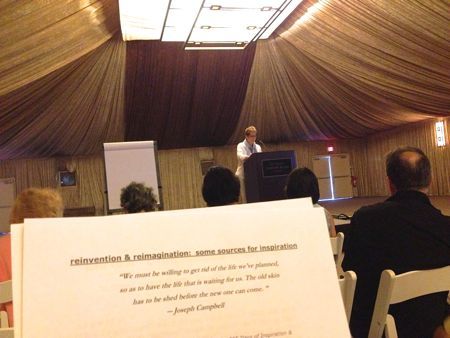 And one on sorting out the confusion of Royalty statements . . .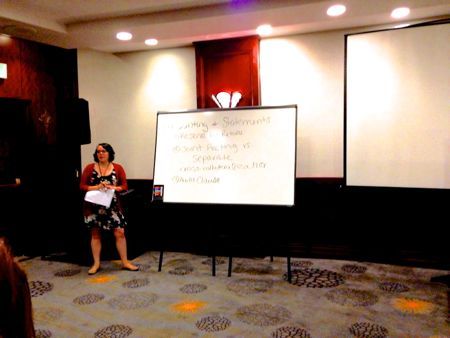 (I thought the statements were going to be things like, "Does this tiara make me look fat?")

The closing keynote was INCREDIBLE. It was given by my pal Jarrett Krosoczka, author/illustrator/radio host/cool dude. Not to brag, but I can spell his name without having to look it up. THAT'S how close we are.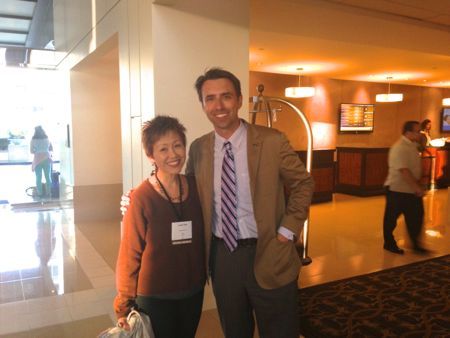 Soon it was time to run around and get the keynote speakers and faculty autographs . . .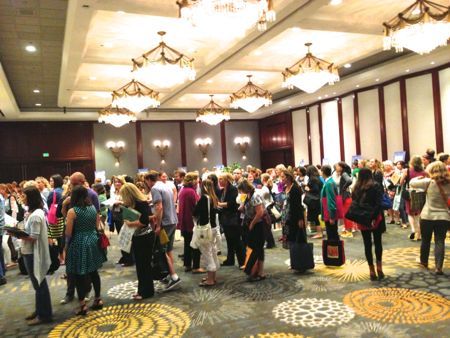 Jarrett is always happy to be near me . . .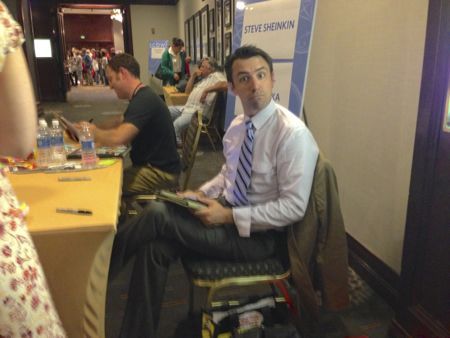 And here is he, happy again at party a couple of years ago at the Washington Post that is now owned by Jeff Bezos -- like he doesn't have enough to to already . . .



(That's author/illustrator Loren Long looking sad with us. Why? Because)

Nice shoes! Caldecott-ian Marla Frazee wearing fancy clothes at the autograph party . . .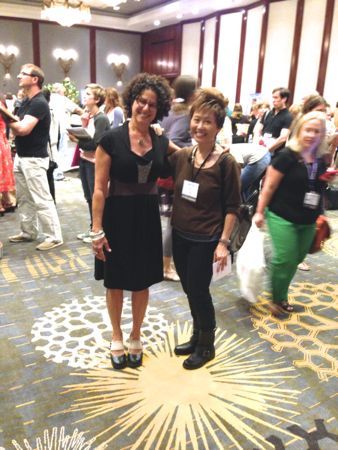 Lookit! It's Caldecott winner Paul O. Zelinsky (He has nice shoes, too. You'll have to trust me on that.)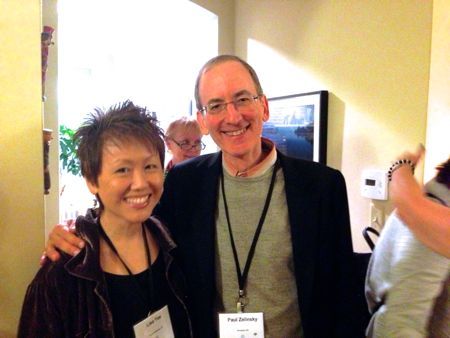 Every year since authors were invented, agent Steve Malk has hosted his annual bash. Here's the invite. Behind it is CAA Headquarters a.k.a. the Death Star building . . .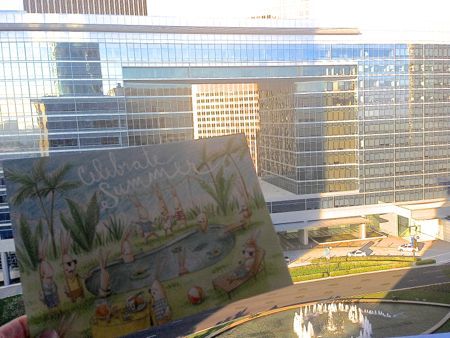 We weren't supposed to take photos inside, so these aren't photos. Instead, they are highly realistic drawings . . .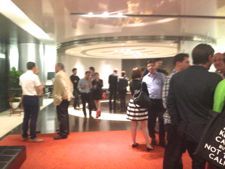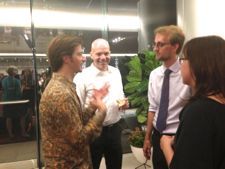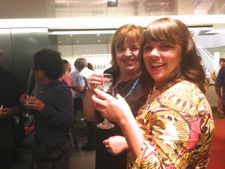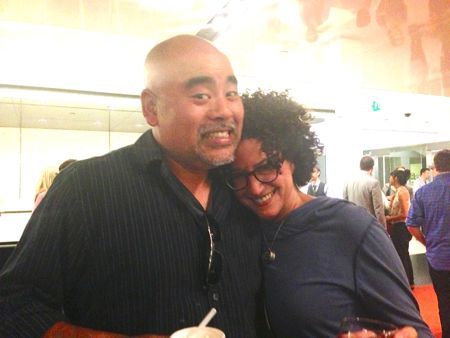 (That's my lunch buddy Dan Santat with Marla Frazee.)

When it was time to go, the lights went out . . .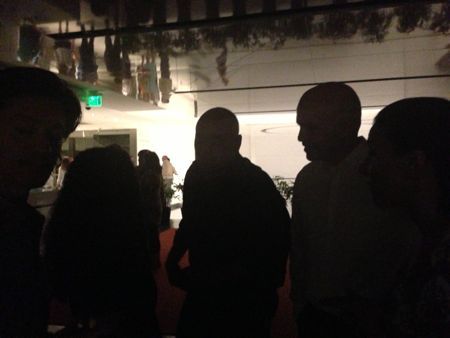 After the party, I headed to Canter's Deli with NY TIMES bestselling authors Ransom Riggs and Tahereh Mafi.

Right after Ransom's first novel was released, I interviewed him and watched him eat a sandwich. And now that novel is being made into a movie by Tim Burton -- how cool is that?).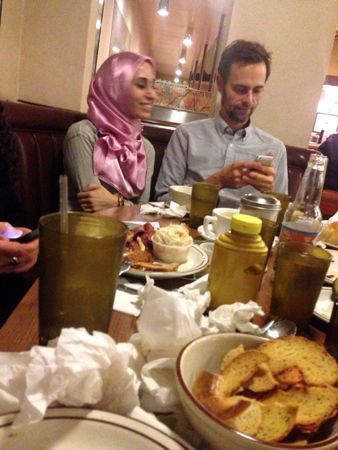 (Above: Tahereh and Ransom marvel over the wonders of the iPhone, as Dan Santat hides under the table.)

We have one of these things in common:
1) All four of us can make a seven layer cake using three ingredients
2) All four of us have competed in Iron Man competitions and won
3) All four of us are represented by Jodi Reamer, from Writers House

To figure out the answer, add 127 + 4, then subtract 111, multiply by zero, and add 3.

Speaking of Jodi Reamer, from Writers House, I ventured into Beverly Hills for a meeting/candyfest . . .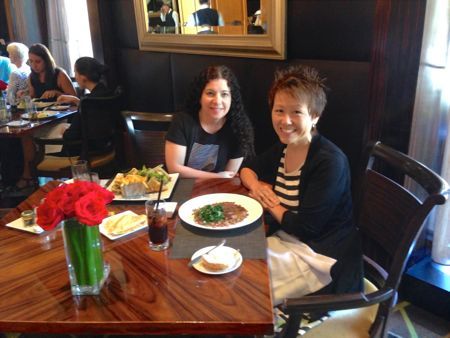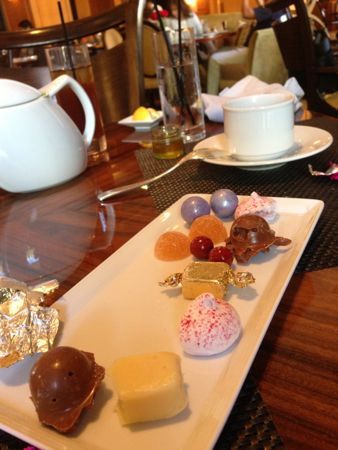 During the conference I was slipped this note from a mom. (Her daughter was too shy to give it to me herself.) It made me sooooo happy!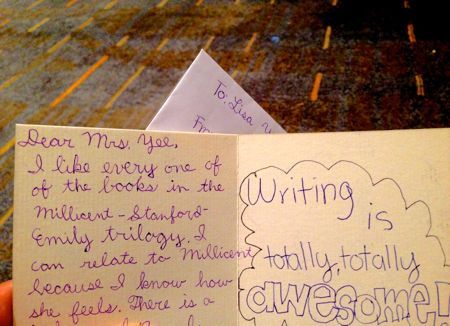 For more about the conference, check out the official SCBWI Conference Blog.

After the conference, there was a SCBWI Board of Advisors meeting. I blurred out the faces of these board members because I forgot to ask them if I could take their picture. However, you can guess who they are . . .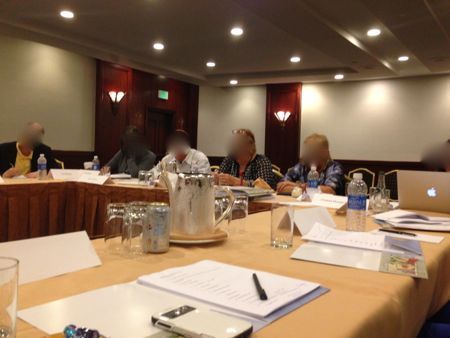 Thank you SCBWI for all you do!
===========================
Disclaimer: No proofreaders were harmed (or even used) in the creation of this blog.

If you'd like an autographed book, order from Vroman's, tell them who you'd like me to sign it to, and they will mail it to you!"




Want to check out Lisa's NEW AND IMPROVED website? Simply CLICK HERE.

Interested in having Lisa speak at your school, library or conference? CLICK HERE for more information.

Lisa Yee

Subscribe to Lisa Yee's Blog and get her fresh baked blogs e-mailed to you!

Or you can click this for a RSS feed...